My sweet little monsters it is time to close the book on the brief adventures of Snowy and the seven spoink, today this three part fairy tale will reach its grand conclusion.
If you haven't embarked on this fun adventure yet you can find part 1 by clicking here. Do you want to brush up on the second part you can do that by clicking here.
Earlier in Snowy and the Seven Spoink
The journey for Snowy has been though. From losing her dear family due to an unfortunate series of events and her being forced to live with her mean stepmother, to that stepmother having her hunted down for having a higher IV and EV level than the queen. Snowy fled into the woods. Where she saw the cutest little cabin, that was very messy inside. It belonged to seven spoink. Named Hardy, Jolly, Hasty, Naughty Sassy Quirky and Lonely. By keeping the house for them Snowy was allowed to stay there with them. Her stepmother found out her huntsman had betrayed her and went to kill snowy herself. Revealing she was actually a Ditto .. related to the former king she transformed into an old man Drampa and tricked Snowy eating a poisonous berry causing her to seemingly die. The spoink realising realising there was something wrong with their pecha berries arrived but a minute too late began to chase the queen. Transforming into a Spoink herself the queens amazing EV's allowed her to outspeed them, but Hardy came up with a plan. By tossing their pearls at her they tricked her into ducking..and thus not jumping, which is the only reason why a spoink's heart keeps pumping, the spoinks now pearl less stare at the queens dead body as the sky weeps for the amazing treasure they had just lost. They make their way back home in silence.
Chapter 9: An icy funeral
Sassy stroked Snowy's hair, the female spoink shed big pearly tears as the Alolan Vulpix was lying motionless on her bed. 'I can't believe she is truly gone' she said. 'We will be so lonely without her smile' Lonely the lonely natured spoink said while hiding in a corner. Hardy, their leader, shook as he was also crying hard. 'We… we have to give her the most beautiful funeral… and the most beautiful coffin we have ever seen, tomorrow we will venture higher into the frozen caves and find the most beautiful stone to build her a final resting place from' All six other piglets agreed. No one slept that night, everyone kept looking at Snowy and reminiscing stories about how she was able to make them pancakes and how beautiful she looked when she sang. The seven tiny creatures gave up on trying to sleep and gathered around Snowy's bed one more time as they would sing a song they had learned from a Grookey named Phil a musical monkey who lived in the forests of Collin's hill.
For one so small
You seemed so strong
We spoink have failed to
keep you safe and warm
This bond between is shan't be broken
We will be here!
Don't you cry!

Because you'll be in our hearts
yes you'll be in our hearts
With every bounce
Your name will sound at every beat
You'll be in our hearts
No matter how still we stay!
You'll be in our hearts
Always!
It wasn't exactly the song the Grookey taught them but they adapted it at least shared a melody. At the crack of dawn they all gave Snowy a kiss on the forehead and moved to towards the ice caves. These were very dangerous to Hardy and his crew because if one of them would slip their hearts would at least skip a beat if they did not suffer the faith of the queen. With the utmost care they moved throughout the cave, well most of them Hasty was kind of rushing and nearly slipped but he was saved by Quirky who was a lot sharper of mind now that he wasn't performing british sitcom sketches. When deep inside the cave they could suddenly hear a weeping sound, they decided to investigate. The sound let them to a weeping Rotom Dex. 'What are you doing here?' Hardy asked. The pokémon looked back and said 'I was used by a very bad person to do some terrible things..but it was gonna kill me if I didn't help… I was so scared.' Hardy looked down, this little thing reminded him on how Snowy used to tell that her good friend Decidueye was made to betray her .. so he could not help but to feel for the little thing. Then he had a realisation 'You are a Rotom Pokédex Form right? That means you must know a lot about this world.. do you know any good material to make a coffin off?' Rotom Dex realised who they had to be talking about, unlike the spoink he very much new what an Alolan Vulpix was, this might be the chance to redeem himself.. but he would have to trick the spoink, which should not be to hard due to their poor eyesight. 'Yes… I know of an item called Never Melt Ice.. it will make for beautiful coffin.. I am sorry for your loss by the way.' While the Rotom Dex guided them all the spoink wept. Rotom hovered above an Icy Rock, a very much different item than Nevermeltice but he could not risk the pigs objecting to this, maybe this could work. 'Use this to make a beautiful coffin and she will remain beautiful forevermore.' The spoinks nodded and thanked the electrical ghost possessing appliances and took the Icy Rock with them. They would craft it into a coffin and where getting ready to say their final goodbyes to their dear friend.
Chapter 10: White Light
It drizzled on the days of the actual ceremony Snowy was placed in the icy coffin that was put on a homemade stretcher. The spoink would escort the coffin back to the balance where she belonged, resting her next to her father. Snowy had always told how she loved her father so, even if he was kind of a weird pink blob that did not look anything like her. Jolly wasn't feeling very jolly today but Naughty tried to lighten the mood by playing a prank. He had oiled up one of the stretchers handles making it all slippery, making the spoink who took it seem as clumsy when trying to lift it. Sassy was the one picking up that end. Hardy and Lonely would take up the other spots.. with Naughty taking the one furthest away from Sassy. 'One two lift" Hardy said, the for spoinks beginning to lift Sassy's hands slipped away. Naughty did not really take into account the after effect as Sassy was the strongest beside him, the stretcher and the coffin slammed on the floor. With a shock the whole thing crashed into the earth. 'Oh no I am so sorry!'Sassy shouted out, it got really slippery I lost my grip!Hardy Immediately began to straighten things out when he noticed the lid of the coffin had been cracked. 'Oh no the coffin broke' he said. Naughty felt his stomach turn, his joke had turned bad. Just as he wanted to confess they all noticed a bright white light emanating from the crack. 'What in Arceus name is happening' Lonely shouted. Moments after he said so the coffin burst apart into a million snowy particles. As the snow descended to the earth they saw a beautiful nine tailed fox standing there, her fur as white as snow still covered in the glow of evolution. A malicious looking piece of oran berry was lying right next to her.
'The fall must have knocked out the poisonous berry' Hardy said his heart racing even if he wasn't jumping that fast. 'Could it be? Could you really be Snowy?' As Hardy asked this he looked up to the sky as he noticed a cold setting in and the purest white snowflakes began to descended from the heaven. The Alolan Ninetales look at him confused. 'Of course I am Snowy Hardy..also why do you look so small?' The Alolan Ninetales had no idea she had evolved by the power of the Icy Rock that Rotom Dex had set up. The Electrical Pokémon had the intent to revive snowy but he did not know if the spoinks would agree on bringing back the dead so he had tricked them into using this evolutionary item. With enough time she would evolve and the poisonous berry would dislodge from her throat. However Naughty's prank caused the Berry to be knocked out earlier thus triggering her evolution a lot faster.. as she came back from the dead she quickly got stronger around this stone.. thus causing the evolution they now saw before them. 'Snowy you evolved girlfriend' Sassy said while trying to snap her stumpy arm. 'I whaaaaaaaaa" Snowy examined herself and then bucked in excitement. 'Wow I really did! I feel amazing…. but wait… I remember… eating something bad and feeling really sick!' Naughty hopped closer to her and hugged her leg because she was way bigger than them now. The other spoinks followed suit, soon she was hugged by six of them, only Lonely did not move in for the hug. Instead he picked up the poisonous berry and held it up for Snowy to see. ' We dropped your coffin… and I think the shock must have made you spit it out… I tried to hold on but it just was to heavy'.
Snowy still a bit shaken just smiled and bend forward and gave Lonely a small kiss on the cheek 'I think you saved me then Lonely thank you so much' For a moment the shy spoink went nearly as pink as it's shiny form. 'Wait the queen she told me.. she poisoned father the same way… if I came back maybe?' Suddenly Alolan Ninetales dashed off. The spoinks left behind looked confused and a bit hurt, when Snowy's head popped back from behind the tree' she just disappeared behind. 'Come on guys we gotta go save my father!' The seven bouncy pigs smiled and jumped right after her on their way to the castle.
Chapter 11: Hail to the king
Snowy couldn't help but giggle.. it felt so funny, like the weirdest massage ever. Seven spoink were bouncing on her back, she took them for a ride as they were just to slow. Dashing through the woods she would think about her father and how she might be able to bring him back. She could have a family again. When she was nearing the castle she neared the place with the tables where she used to get her food. She was now bigger than those tables and could look on top of them. She saw Decidueye sitting on one on of them talking to a Rotom Dex. They looked at her surprised. 'Snowy is that you?' the decidueye asked. Snowy snarled at the hooded owl ranger and with a threatening tone answered with a question. 'Did you know my father could still be saved?' The ranger was so startled he nearly fell of the table 'Wait what nooo.. the queen told me he had PokéRus. ' Snowy barked threatening 'Lies… she told me you are a like her… you must be in cahoots with her'. The huntsman sighed. Yes I am a Ditto… I was attacked by a decidueye when the queen, now according to Rotom Dex former queen saved me with a Hex attack… I transformed into this form and together we beat him. Indebted to her for saving my life I swore my loyalty to her, I met my wife Xatu shortly after… she never knew I am not really part of her egg group if she ever found out she would leave me, we have a little egg on the way my little Natu. My child… the queen threatened to tell my secret to my wife if I did not follow orders I am so sorry my queen please forgive me. The huntsman kneeled for her. 'I am not a queen' Snowy said.. but I guess I can understand you wanting to protect your wife and child and wanting to be there for them… even if you just transformed you really love them right?' The ditto in disguise nodded. 'My heart is filled with love but now I only wish to share it with them' Snowy smiled weakly. 'Why have you never turned back though, you could have warned me if pretending to be another Pokémon' . Her feathery friend shook his head. 'I could not .. to transform we need to have an example close' It was Snowy's turn to shake her head. 'No the Queen transformed into a Ninetales and also went back to Ditto.. and she would not transform into Drampa if it meant giving up the kingdom right? ……Wait…. ' her breath stopped as her heart raced like crazy at the realisation she just made. 'Mom's still alive too'
She rushed towards the castle more eager and determined to save her family than ever. Having arrived at the abandoned the spoinks disembarked Snowy with Decidueye and Rotom following in close pursuit. 'I think I know where your mother is' Rotom said.
Snowy asked the huntsman to retrieve her father's coffin with Sassy, Hasty and Naughty. She along with Rotom Jolly and Lonely would try to find her mother. Hardy and Quirky were charged with climbing up the royal Balcony..once the king was placed in there they had to bounce from their on his stomach to knock the poisonous fruit out. Everyone went on to do their part. Snowy was rushed towards the queen's tower where Rotom told her that the queen would always come back from behind the bookcase transformed. Snowy used an ice beam attack to break the bookcase down to impatient to be reasonable, she ran down the stairs into the dungeon. 'Mamma?! Mamma are you there' she said while moving down the flight of stairs. A weak voice echoed through the room. 'S-S…, Snowy is that you?'
The alolan ninetales reached the bottom of the stairs staring at the familiar but dishevelled and weighted ninetales in the first jail.' Mamma!' Snowy tackled the door at full force knocking it wide open her frosty aura making the bars a lot more frail. All her nine tails embraced the nine of her mother as she put her head under her mother's chin.
Mamma! Mamma!'Snowy could not utter more words than that just enjoying her embrace with her long lost parent. Lonely meanwhile broke the shackles holding the former queen with the help of Rotom. With a squeaky voice Lonely dapperly said ' You all go ahead, I will rescue the other prisoners.. you go say hi to your Pappa for me'As Snowy and her mother went up the stairs heading towards the throne room the two looked at each other and smiled. Mother was very weak but she would be alright after eating a little. The moment they came to the throne room they saw the tub holding the king with the lid off as two piglets fell from the ceiling into the goo.. springing up amazingly high as the pink goop was kinda bouncy a piece of berry flew out of the kings mouth as he too began to open his eyes slowly.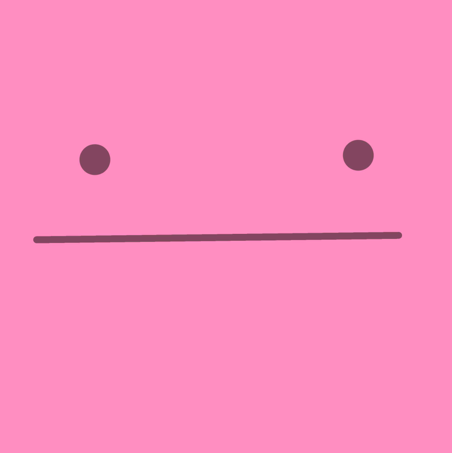 Final Chapter : Coronation
'Oh goodness me, I should not have eaten so many Aguav Berries' the king said dazed and confused. ' Oh Arceus who art in heaven… I believe my recent wife has poisoned me.. where am I? Who are you?' The king asked while looking at the two Ninetales. 'Pappa it's me Snowy.. and it's Mamma she wasn't captured by a human but by Ditto who pretended to be Mamma so they could steal your kingdom.. they made you sick so they could then kill you with a poison' Ditto scratched it's blobby head. 'Snowy is that really you? My love… is it… I thought you were a trainer pokémon now..or that you even were discarded… my advisor told me terrible things' Mother Ninetales gave the king a head-nudge. 'That Ditto was a traitor dear.. you have always been trusting but Snowy saved us both we are back together now' the rightful queen paused for a bit then jokingly said 'Yet if you ever remarry again while I am still living in this castle your current death will not be the scariest thing you will have experienced' The king smiled broadly 'My heart only belongs to you my love it always had.. I only remarried to give Snowy someone to look after her, I am sorry to have caused all this fuss' Snowy's tails grabbed her dead in a tight embrace. 'It's okay dad, now that you are the king again we can fix everything that went wrong right'. The Ditto shook his head. 'No dear' Snowy look confused and scared. 'What do you mean no? Y-your not going away again a-a-are you?' The Ditto grinned back sheepishly. 'No dear…but I died…my title past on.. to you… you are going to be our Queen now… your mother and my time has come and gone and your time has just begun.. the time of Queen snowy'. Ditto Ninetales Rotom and Decidueye all kneeled in front of Snowy while the spoinks made a bow while still bouncing. 'I … I….I' Snowy looked around the room in panic first, but then realised how many friends she had made and how many things she had endured and all the injustice she had seen. Even though she was just an ice-type she felt her mother's fire burning inside. 'I will do my best' she said.
A few days later, her mother and father had made a full recovery. The spoinks had been bestowed with new and even bigger pearls by Prince Ditto and Princess Ninetales. Snowy sat on the throne wearing a red winter cloak while her father approached her with a newly made royal crown. Phil the Grookey had come with a band and they were playing some ceremonial music while guest from all across the country where watching the ceremony. Decidueye was shedding a tear of pride while one of his wings was draped over his wife Xatu whom was holding an egg. 'I can hear sounds from the inside it must be hatching soon' she said. 'OIIIIIIINK I can't believe my best friend is a royal guard now ..and will be a father soon' a little Swinub standing next to the other side of Decidueye said. The huntsman grinned to the Swinub giving him a little bump on the shoulders with his wing. 'I can hardly believe it myself buddy' The swinub waited for the Xatu focussed back on the ceremony before softly talking to his best friend in the whole world. 'Thank you for not stealing my heart like you planned to best friend! I would give you my heart ..but I kinda need it OOOINK' he then lifted an eyebrow and asked. 'Whose heart did you take to take to give to the queen then?' The Decidueye peared straight ahead looking at the ceremony. 'This is a beautiful day Swinub and a happy one.. so let's not Jynx it.' The Decidueye smirked.. grinning at his pun.
Prince Ditto had finally reached the throne as Snowy bowed so that her father could place the crown on her head. As soon as he did everyone began to cheer loudly and there were three hip hip hurray. Snowy looked up and began a little speech. 'Dear friends, I stand before you tonight as your queen, but know this I am also one of you. My journey has shown me that everyone has their strengths. If you are naughty.. you might be able to shift the status quo' she gave the similarly named spoink a smile who blushed and rubbed it's pearl a bit. 'If you are hasty you might be ahead of your problems and see things others would have missed' Hasty hopped enthusiastically as the queen mentioned him 'Being lonely will learn you to fight for yourself and when you inevitably meet new friends you will already be stronger than most.' The spoink of this name stood by itself clapping it's little stubs together at these words before the others spoinks hopped towards him to hug him closely. 'By being sassy you show you have some backbone and that you half self respect , being quirky you show this world you aren't afraid to be yourself and by being jolly you can face your troubles with a smile.' All the spoinks where invited to join the queen as she let them mount her back again, and while giggling at the jumping massage the icy queen finished her speech. Citizens of this kingdom.. always keep in mind to be hardy! Face your adversities instead of running away from them, if you run away from your troubles they will only follow you. These seven friends have thought me these lessons and with them at my side and you as my citizens we can make this kingdom in something greater than our individual values we can even be greater than the values of our efforts. We can be a team!' A proud mother and faster kissed each other lovingly as their daughters speech conclude, while Decidueye and his wife Xatu began to kiss as well..a tiny crack appeared in their egg.. and preluded by the sound of thunderous clapping they all lived happily ever after.
So ends the story of Snowy And The Seven Spoink, did you enjoy the story? What fairy tale or other story would you like to see next be done in Pokémon style? Leave a like or a comment and remember
I am not weird, just very pink!
Until we read again