Happy 30 July little monsters! No nothing really special about this day, though on this date Vanuatu got their independence so yay for them, but I just want to celebrate each day! Today it's Tuesday so that means I am writing a brand new top 5 for you. Today we will discuss the the top 5 best Pokémon trainers in the world of Pokémon. Please note I am not necessarily referring to the strongest Pokémon Trainers. Tobias having access to legendaries would easily make that list, however strong Pokémon do not make you a good trainer none of your partners do. With this list we consider a trainer's capabilities and impact on their pokemon not their team.
5. Ash Ketchum
In fairness , Ash is not a bad trainer, not anymore at least…well not truely anyway.
Sort…off…maybe. It really depends on perspective. He would have been higher on this list if it wasn't for the soft reset he has gotten after Kalos to be honest. Of course he would never be number one, because Ash never wins. What makes Ash a good trainer though, in my opinion much stronger than Gary, any other rivals he had or even Tobias is ts the fact that he doesn't rely on power alone. Time and time again, Ash has shown to be able to think outside the box. Ash is one of the few trainers, aside from maybe his companions at times that has shown he is able to think outside the box. He, not only his Pokémon influence their battle. His love for his team is always great, yet how he treats his team is ls also a reason why I'd consider him for bad trainers as well. His willingness to set pokemon free, is not necessarily a good thing. Maybe it's even worse for those he just puts in Oaks garden. Poor Bulbasaur must be bored by now and miss it's master. Yet Ash also managed to invent/obtain an (mega)evolution method of his own trough an intense bond with his Pokémon. Which he then abandons , but this doesn't diminish the feat that Ash impact on his Pokémon literally allowed them to synchronize.. and become one to a certain point. Ash has shown an unwavering resolve to go ahead. No matter how many times he loses, he will not give up until he succeeds. He is loved by his Pokémon, and even developed a unique power.
He is however a horrible person, who does not honour his bonds, refuses to give up and in the process constantly gives up on his friends.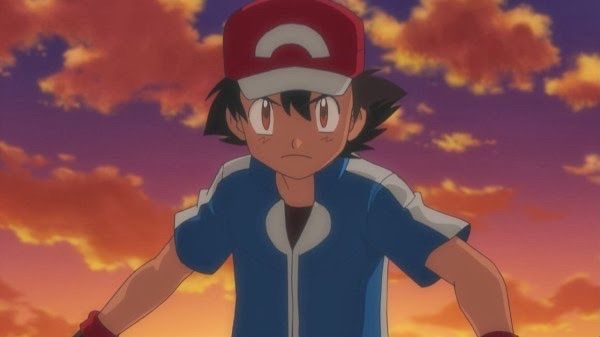 4. Lillie
A bit of an odd choice, because Lillie is not a very accomplished trainer. She isn't particularly smart, clever or even brave. Yet Lilie has one thing going for her that puts her above many of the trainers on this list. Her reasons to become a trainer. Lillie's journey is one of self improvement , to overcome herself rather than to overcome the world. She doesn't want to beat the Pokémon League she wants to conquer herself. This in my eyes is an excellent motivation to become a trainer, she fights for herself and not in a selfish way. Her Pokémon will never be disposable tools for her, to feel the excitement of a new journey again. Her catches become friends who help her become a better person. Her goals are way more achievable, which is both rewarding for her and her partners. Lillie's progress stays. Let's compare it with Ash's for a moment where his dream is to become a Pokémon master. If Ash gets a badge, it's a nice moment because it's one step closer to his goal, but as soon as he loses the league, the achievement of the badge is invalidated as in the end it did not get Ash his goal. This invalidation he even uses on his Pokémon. Greninja was great to attempt the league with… oh I lost.. well let's try again. Goodbye my friend.
Lillie is nearly the exact opposite of that. When Lillie finally is able to touch Vulpix, that achievement will never be invalidated. Vulpix's help and love, will forever have contributed to Lillie's s goals. She gives her partners a significance and reward that no other trainer can. She will not impact the world, but she impacts everyone around her and it's nice to see a trainer who knows that is good enough.
3. Alain
A man who recognised Ash as his superior in every way, ended up taking a higher spot then him? Why? Well it's mostly because of the character Arc Alain was given in both the mega-evolution specials and the main series. Alain's journey was all about the Mega Stones. Starting out as the assistant of Professor Sycamore, he gathered a lot of knowledge about pokemon themselves as well as mega-evolutions. His defeat at the hand of Lysandre for the raw mega-stone changed him though and showed him he needed to be stronger. Which at the time was true as well. Lysandre having made false promises to use the power of mega-evolution for the good of mankind, also gave Alain a much nobler reason to become strong then Ash. Alain wanted to improve the world, a goal that pushed him to his limits. He removed his close friend Mairin from his life in order to get the goal he needed. Again much like Ash, but Alain was more upfront and honest about it. He told her she would hold him back, not as nice as Ash does it but more sincere and fitting of his goals. Alain throughout his journey had much more to lose, like how Lysandre would take back his Mega-Stone if he did not win ten fights in a row. He is a trainer that has been pushed more and pushes his pokémon more. Yet that is not necessarily bad. Allain is the trainer he needs to be when he needs to be, he can adapt and make hard choices. Much more focussed than his rival as well. In the end Alain gets a redemption arc when he found out Lysandre's trough goal, once more actively learning from it.. in comparison to how Ash is much more a passive learner. When Ash learns something, he just uses that knowledge. When Allain learns things he adapts himself as a trainer. Allowing him to be much more dynamic. Him giving up his mega-stone in the end and resetting like Ash does a lot, is not without reason like with Ash. He actually gives things up to become better as the trainer Alain is. In my eyes making him a perfect version of Ash. One that deserves to hold the championship position over the protagonist.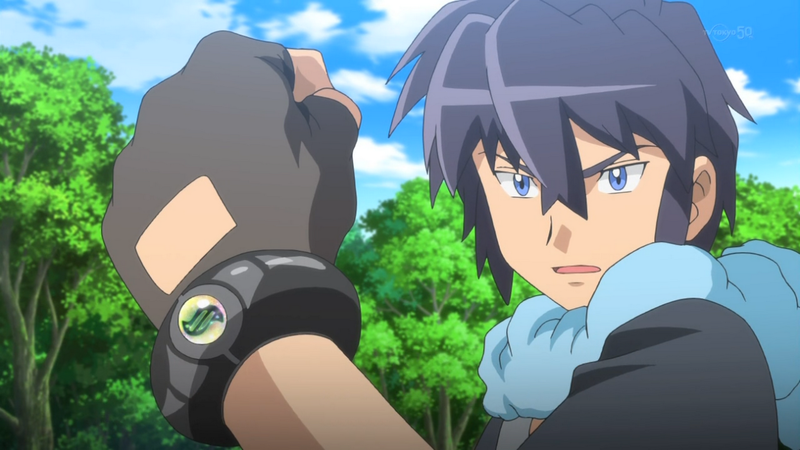 2. Brock
Although being quite the oddball, Brock is one of the best Pokémon Trainers I know.
I would loved to put Cynthia on this list instead but I saw too little of her to judge her as a trainer. With Brock we once more see a trainer with a much more realistic fleshed out goal, of becoming a great Pokémon Breeder. His feeling trapped in being the Pewter Gym leader and having his brothers to take care of , felt like a good pay off to start his journey. Yet what makes Brock truly stand out is his knowledge of the world, brock truly understands pokemon. He can tell their nature by interacting with her, he can tell their abilities and their moves on the most subtle of nuances. This knowledge must come from a great passion for the subject. Brock loves all the monsters, more than anyone in the series does. Not only is he knowledgeable about trivia and facts, he has shown amazing empathy skills towards pokémon. "I think paras is trying to say that it's scared', "I think Corsola wants to come with you'. Brock throughout his appearances in the show has been shown to know what a pokémon is thinking. He can make the most amazing food which all pokémon like, once more showing his deep understanding of the creatures. Brock also inspires other trainers, makes them better as well. Ash would not be where he is today without the aid of Brock. He isn't exactly the strongest of trainers out there and until Sun and Moon his accomplishments on the battlefield weren't exactly noteworthy. Brock however is respected by everyone. Whether it is for his knowledge about the pokémon, his skill in judging matches, or the amazing food he makes, or first aid he can provide for pokémon, he knows the game very well. Him picking up Olivia and having an actual relationship certainly was nice to see after the overdone flirtation bit. Yet even in that he shows his greatness as a trainer. Because Brock knows there is more in the world than just being a trainer, and he is a better trainer for it.
1. James
The biggest loser in the entire series is my number one pick. I must have lost my marbles again. Yet there was never any doubt in the world who I had to put on number one. James shares a lot of the qualities Brock has, being quite knowledgeable about the subject matter. In fact, one can argue that he fills the exact same role as Brock.. on the bad guys side. Everytime we see an episode from Team Rocket's perspective, James is the one with the answers. James isn't even that bad at battling , he doesn't really win but most of his fights aren't that official either. Whenever he does fight the 'twerps' one on one it's oftenly a lot closer than you might think. Like Ash he has been capable of showing some battle awareness, though in his case usually dirty tricks, like Brock he is capable of understanding a lot of species of Pokémon and kind of like Lillie he mostly became a trainer to explore himself. He may not have chosen the right path, he chose that path because he felt trapped in his wealthy family. He renounced everything, so like Alain he was willing to make sacrifices that count, in order to change himself. It got him involved in a life of crime and dishonour but that is more a medium for change then something he inherently is. He shows care for Pokémon, which is also shown in his battling and even machine building style. Koffing never really attacked much, he rarely is trying to cause physical harm he is only trying to escape. The traps they make also rarely focus on taking a Pokémon out. They want to capture them healthily, without much pain. James shows qualities of all the ones earlier on this list, but just doesn't do them as successfully. Yet whenever James catches or gets a Pokémon it loves him instantly. Pokemon see something in James and adore him. Give James an Eevee and it evolves into Sylveon the second he owns it. He can make pokemon evolve because how much they care for him and their desire to make him succeed. If James would give up on Team Rocket and thusly freeing himself from the narrative restrictions that had to be placed on him, his potential would be near infinite. A trainer whose Pokémon adore him, who can fight dirty/smart, who is blinded by ambition and who is knowledgeable about Pokémon in general. When given freedom this man would definitely be one of the worlds greatest.
Who is your favorite trainer? What makes a good trainer do you think? If you had to make tea from a grass Pokémon which one would it be and why?
Leave a like, please subscribe if you haven't already and most off all stay pink!

X