Hey little monsters, welcome back again, due to sunday special today we bring you the Pink-Poké-News! Over the course of the past weekend the Nintendo World Championships 2019 took place in Washington DC. People competed to be the very best like no one ever was not one but THREE! separate games.  With up to three divisions for each game. Pokken (the Pokémon fighter game) Pokémon Trading Card game and Pokémon VGC all have new champions. This stage where titans clashed was a great source for news as well. This is Pink-Poké-News!
And the winners are?
First of all we at Pink-Poké-News would like to thank everyone participating and attending these venues. You keep our community strong and and alive. You are our backbone and our trainer. For those who do not know the Pokémon World Championships are an invite only tournament for those who have gathered enough points. These points you can gather by participating at other official tournaments and getting higher rankings in those.  So this tournament really pits the best against each other.
Generally each tournament has three divisions Junior for those of twelve and below, senior trainers are of the ages of 13 to 15 and master trainers at the age of 16 and above. Regardless of their division and age champions of the trading card game will take home a price of $25,000 dollars, winners of the VGC (video game championship.. or main game)  will take a $10,000 dollar and the winners at Pokken take home a $6000 dollar price.
Quite a difference when we compare it to Fortnite paying  3 million for the winners. But for those interested here a brief summary of the winners.
Trading Card Game Winners:
Juniors Division: Haruki Miyamoto from Japan
Seniors Division:  Kaya Lichtleitner from Germany
Masters Division: Henry Brand from Australia

As Pink-Poké-News prides itself in being the least objective news search we would like to say that seeing Kaya win her final match was the best moment of the TCG for us. Kaya placed second last year and it is great to see a strong european and female presence at the top of the crop. Thank you Kaya! And congratulations to all winners of course.
Video Game Championship Winners
Juniors Division:Pi Wu from Taiwan
Seniors Division:  Ko Tsukide from Japan
Masters Division: Naoto Mizobunchi from Japan

VGC is a format that features two on two fights which doesn't which means it's quite a different.. and kind of trickier format than your standard one v one battles. So you still have ways to defeat these champions. Naoto was interviewed at the end. Not very high on charisma but he managed to charm this reporter and the public when he was asked. "Who would you like to thank?' Naoto without a moment of thought looked at the reporter and said (trough translator) 'Noone it was really just me'
Pokken Tournament DX  Winners:
Seniors Division: Ashgreninja1
Masters Division: Subatan

The news crew over at Pink-Poké-News is less into competitive d fighting games than they are into 2d fighting games. The zoning and trapping just doesnt gel to well. It was nice to see Ash take the stage and thanking the community for making tournaments like these possible though.
As for the game itself, personally I find a bit too much meta to have snuck in so let's hope that next year we really see someone push the envelope there. Once more congrats to all winners and giving us pokéfans such an amazing weekend!
The Arrival of V
With Sword and Shield coming to your Switch, it will also come to your decks very soon. The Pokémon TCG has announced that their game is eVolving.  After the Team-Up cards we are getting new mysterious V cards. Little is known but they will function like a GX or classic EX card. If your V card is knocked out your opponent gets  two prize cards. In the trailer we see a card shrouded in darkness with 330 hp. The average these days would be around 250, back when the reporter used to play this was about 180, with our deck hero only having 90 hp. We see a Zacian have an attack called brave blade, an attack that deals 230 damage with the downside it can't attack next turn. Zamazenta has the attack Assault tackle which forces the opponent to discard special energy. Unfortunately energy cost has not been revealed yet so we can not  deduce their typings yet. Based on the spacing between the edge and the name.. of the move and the card edges it would however seem they have a fairly high energy cost. Though not much is revealed it seems that V cards are going to have just a single attack and a "bigger ability" however this has yet to be confirmed. It will be interesting to see what V cards will actually bring to the table.
Competitive Sword and Shield
Pokémon also released  a new trailer for Sword and Shield. No new Pokémon or story elements were described but catering to their demographic Nintendo offered a trailer that wet the appetites of competitive battlers, with some new modes, abilities and items it was a very solid , well thought out trailer that will show us the changes in the competitive metagame. Ladies and gentle people Nintendo is actually listening.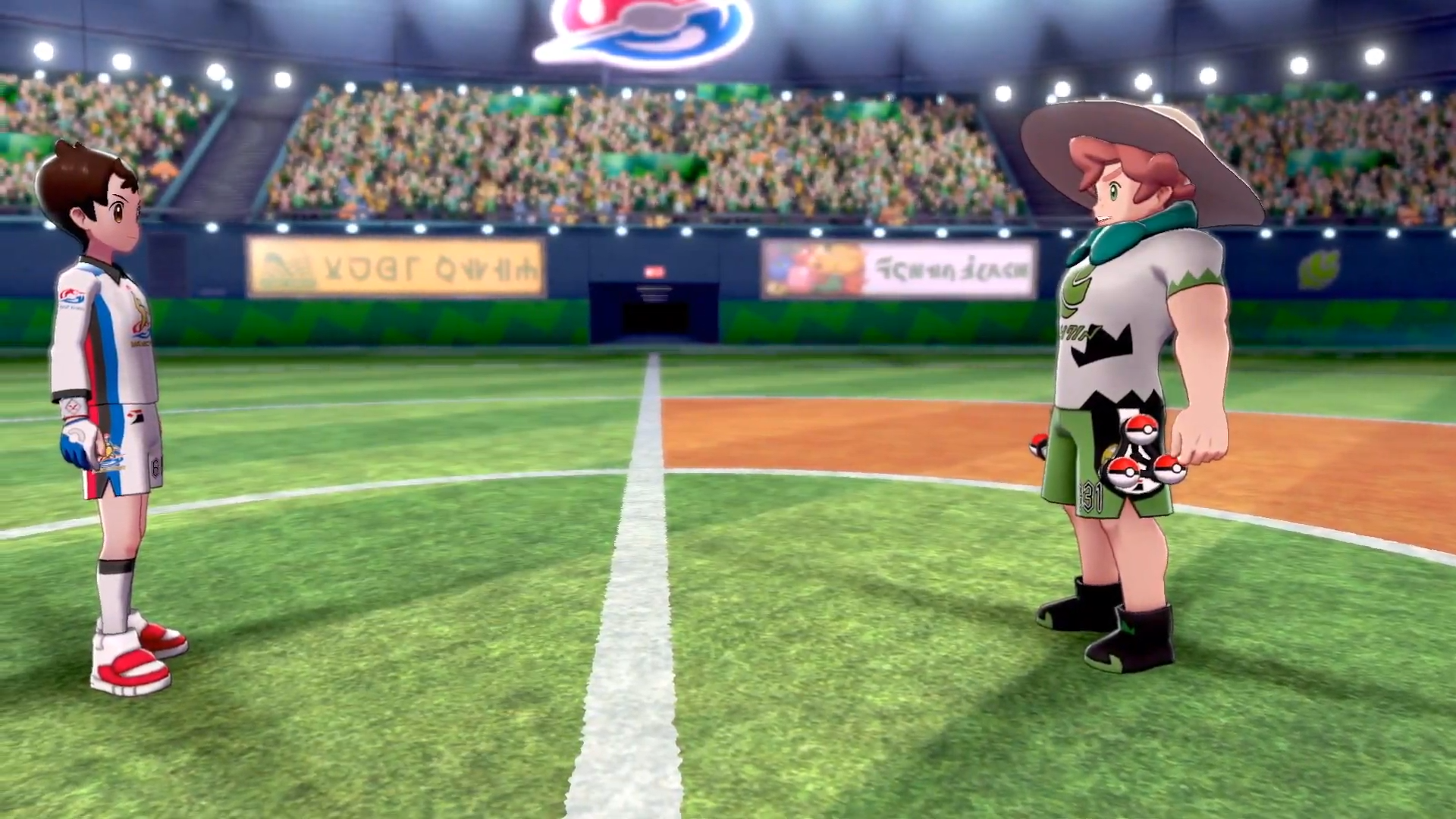 The unstoppable Dynamax
A few new mechanics about Dynamax were revealed in the new trailer that can leave a definite impact on the battle ground. All max moves have a secondary effect that is the same regardless of what base move it replaces. The Max Grass attack for example will set up Grassy Terrain, while Max Flying will have the same effect as defog and remove hazards. The Max Ice move will set up hail. This in itself will make Dynamax much more fluent  and balanced than Mega-Evolution or Z-moves. The focus is back to controlling the battle momentum by having a team. In most recent games you build your team around a Mega-Evolution and have a strong meta in your way to play. Since every pokémon can Dynamax without an item, you can pick the way your team flows. Will you use Dynamax to set up the Rain for speed and power or will you negate the opponent's strategy by dynamaxing your flying pokemon. Pokémon is becoming so much more than a single mon's game again which is super exciting. Dyanmaxxed Pokémon won't be able to flinch and will (partially)  be able to attack through a protect, making the moment you Dynamax absolutely crucial in battle. It lasting only three turns means being smart about this is an absolute must.
New Items
We have also heard about two new held items which both are something quite amazing.
Room Service will be a super fun item to use for people using a trick room team.  In Pokémon who goes first is determined by who has the highest speed. However the move Trick Room makes it so that the slower Pokémon go first. It's a tactic that is often used by the more bulky/defensive playstyle pokémon, that can turn the tide of battle.  However it is very hard to build an entire team that functions in Trick Room, however Room Service is an item that will reduce your pokémon speed by one stage (from 0 to -1 means your stat is 0.66 of it's original) allowing a lot more monsters to be viable in the twisted dimensions. Giving new depth to the game. 
Eject Pack: The Eject Pack will be a consumable item which switches the user out once it's stats are lowered. Switching out a Pokémon resets their stat changes to 0 (0 means 100% regular stats) In Pokémon there are a lot of moves that deal massage damage with the trade of of lowering your stats, this item will let you switch them out for free (once per battle) This on itself would be great but it basicly alters moves like Draco meteor or Super Power, into extreme switch moves like U-Turn or Volt Switch (Moves used to deal damage while switching Pokémon.. opposed to hard switching which consumes your turn) .  Since the item also pops when your opponent lowers your stats as well it can become a bit of a double edged sword where the item becomes wastable.. just adding more excitement and giving your opponents possible counters.
New Abiltiies
Mirror Armor is one of the two new abilities that has been released.. and like everything that was announced it is awesome. It reflects any stat lowering effect your opponent uses on you.. back to the one triggering it. Corviknight is currently the only pokémon known to receive this ability but as he is going to be a tank pokémon this ability suits him greatly. If your opponent has a  pokémon with the ability intimidate (lowers attack modifier with 1 stage) Corviknight will make sure that ability is reflected back to the user itself. Most intimidate users are physical attackers themselves so this ability could be a game changer.
Neutralising Gas however is the ability that is shown in memes. Galarian Weezings ability negates ALL other pokémon effect that are on the field.  The impact on the game is huge. Not only can you mess up your opponent nicely, you can also use this to remove bad traits on your Pokémon. I could remove defeatist from my beloved Archeops, you can run Slaking without Truant and you can retrigger field effects by swapping Weezing in and out next to a weather pokémon to retrigger the weather. You can trigger intimidate multiple times and so much more. Hats off to you Galarian Weezing you really are amazing.
Ranking system
Competitive battling will finally have a decent matchmaking system by giving you access to tiered ranks. Named Pokéball Great Ball Ultra Ball and Master rank. It will make battling quite a bit more fun for people like me and maybe you who on occasion like a battle but don't commit to breeding the perfect little monsters. This Battle Stadium mode will also allow you to participate in friendlier battles where everything goes like legendaries and certain move combinations. Ranked mode will of course be a bit more strict and level the playing field with updating rules to keep it balanced.  We know too little to go deeper to go speculating and call it good yet but should they do this properly this reporter and her alternate personalities might dabble with competitive.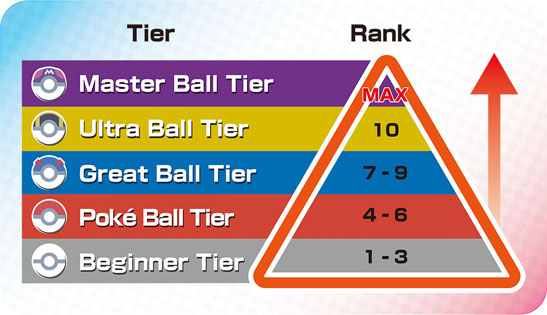 Mobile game news
Pokémon Go and Pokémon Master news will be combined in this one given that they both only had just a titbit of new information. Pokémon Masters has passed a mark of having 5 million pre registered users showing us the game will at least be quite healthy before it even starts. Plenty of countries don't have the pre-registration as well as a lot of people won't bother and just will go for it upon release. We think it's a great sign that so many people are taking interest in this mobile game, the developers seem to have put a lot of love and attention in this game and it's nice to see people of the Pokémon community are at least able to somewhat drop the stigma surrounding mobile games. Just because it's a different form of gaming that focus on other forms of payment doesn't make it bad and soulless.
Pokémon Go had some exciting news. On the 23rd of august there will be a water festival event during which we can catch a lot of aquatic pokémon and are able to hunt for shiny barboach and carvanha. A fun way to fill up some of your box spots. However don't go to wild because it looks like you are going to need your space soon. The goals of Pokémon Go fest Yokohama have been reached which means all players will get the so called Ultra  Unlock Bonus. Least year it resulted in regionals being in eggs, this year we get something else.
-Unusual Pokémon will be appearing in the wild during this week.
-Noteworthy opponents are coming to raids, too.
-Over the course of the event, you may also be able to add some Pokémon to your Kanto Pokédex that previously eluded you in your part of the world.
-Venture out to take on challenges and make discoveries.
-As always, happy exploring, Trainers!
These five bullet marks read down Unova the fifth Pokémon region that is the next in line to be implemented in Go It looks like soon we can finally expand our collection again! Maybe this reporter can find her spark for the game back that way.
Pinkie's Pokémon joins OWLS
Those who have visited my website rather than my reader recently may have already noticed. This Blogger has joined OWLS. OWLS is an acronym for Otaku Warriors for Liberty and Self-respect.  A group of bloggers dedicated to promoting individuality without having to conform to stereotypes. To give people who are different a community where they are the same as well. No matter the colour of skin, sexual preference or what way you identify you are an Otaku or part of a fandom, someone that can enjoy the same stuff we all like. To me being a part of OWLS feels quite amazing. I am a part of the LGBT+ society myself and I have seen the embracing power of the geek/otaku community first hand.  Being part of OWLS feels like sharing that warm welcoming blanket I received.
Having joined the group will mean I shall partake in their blog tours from the next month on , meaning you will quite possibly see some non (fully) pokémon content for me. Though I will try to keep a Pokémon theme where possible but you can expect some fresh posts from me in the future. Besides the blog tour I would like to do my own little OWLish thing called OtakUnite.  A post I will make fusing my beloved pokémon fandom with the fandom of one of the people commenting on the post.
What I do with it will remain a surprise until the post launches! All you have to do is make a suggestion! So who wants to do a fusion dance with me?  Who wants their fandom spliced with mine and prove we aren't that different and all?!
Let's united my fellow Otaku? Let me know what show you want me to connect with Pokémon for the first OtakUinited post and who knows your suggestion might get picked! United we can create some amazing things.
Remember:
I am not weird! Just very pink!
Until we read again.