Greetings little Watsons.  Today's blog post will close of the series of tributes I make to my grandfather. Because Detective Pinkie's blogs always take a lot of time and effort to make I had to seek out a format that fitted the theme of our grand detective but did not take as grand of an amount of time. After playing around with some concepts, we settled on Trainer Profile: A format where we analyze a Character, Blogger , Celebrity or whatever you guys suggest. What would their trainer class be? What type would they have the most affinity with and which six pokémon would they run on their team. As my weak voice disallows me from speaking about grandpa at the funeral I decided to reflect on who he was to me and others by making him my first trainer profile.
Trainer Class: Gentleman
First encountered on the SS Anne the Gentleman trainer class is known for their refined tastes and elegance. Grandpa was a distinguished man himself, some would even call him a snob. While that may have been true up to about five years ago, when he met his current girlfriend he mellowed out on it. Back before my father's company went bankrupt and before his divorce an alienation from mom.. we were as a family quite well off. Grandpa used to treat us to fancy dinners at michelin star restaurants and in return we would take him to nice dinners or cook fancy meals. He loved mom's home cooking even if she wasn't his daughter even after their divorce they kept a warm bond, like a gentleman should. You wouldn't find him on the SS Anne soon though, he once went on a cruise and did not like it, he did not feel old enough for it he said. While the last years of his life he was plagued  with all sorts of sores and trouble walking right up until he was around 80 he was adventurous and loved to travel and see exocitc new places. Exactly like the gentleman in pokémon. He didn't like adapting though, even when we went to the fanciests of restaurants he would not dress up, he was the one who paid so he should be able to wear what he wants. Frank Sinatra would have been envious of grandpa.. cause grandpa never did anything that was not his way. Though around the 2013's range that behaviour led to him become kind of selfish. He had earned the right to be selfish to be sure but he seemed to enjoy things less and less. He stopped going out.. treated my mother as a maid for a while and became harder to deal with. Unfortunately it pushed us apart, traveling to him was tricky for me with my health and financial situation being dire. I would try to come over a few times but either I got no attention because cycling was on tv.. or he did not feel like having people over. So we saw each other very sparingly yet everytime I could actually come over he always had my preferred drink in his fridge. It would be past it's expiration date..sometimes by a lot…but I was happy to drink it still, because he was so happy that he could serve me my favorite drink and for a little while be that gentleman he was once again.
Preferred Type: Psychic Pokémon.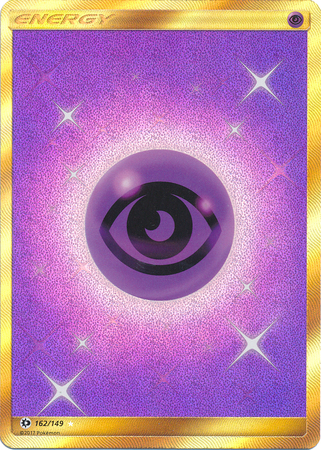 Grandpa has always preferred the pseudo intellectual talks. Theater shows  running, stuff about his flowers and talks about business and wine where regular conversations at the shared dinner table.  Like I said before grandpa was a little bit elite. Yet he also favored some simple things. In fact the entire reason why I made Detective Pinkie is because he nurtured a passion for crime series in me. From when I was waaaaay to young I was already watching along with him to solve the murders in the red light district in the dutch crime series Baantjer. We would always spar on who done it together as a bonding moment and he kinda sharpened my mind by it.  By the time I was twelve I could recognise narrative structures in crime series that let me to deduce virtually 80% of the murderers as long as I saw the correct set up scene. Sometimes i had to help grandma with her quilting and missed a key scene. Grandpa had a scary talent to play with your mind and help you improve it without sounding all that preachy. He was a master of manipulation even in his later years and he oftenly managed to avoid conflicts by outplaying those who disagree with him. A very clever man that could be somewhat cold and logical seems to fit nice with the psychic type.
The Pokémon Team
Signature Pokemon : Hypno (Psychic Type)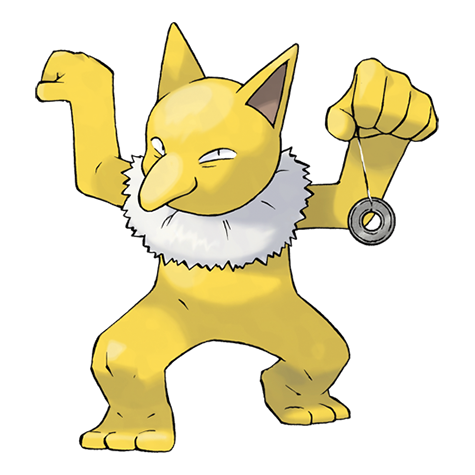 No little Watson's grandpa doesn't steal children unlike Hypno, however before I was born he was a teacher of sorts… and a hypnotist. Proficient with a pendulum  it would make them a nice pairing as both can hypnotise you in that case. Grandpa wasn't the biggest animal lover either and preferred plants or people so it makes sense that his signature pokémon wouldn't be an animal… there will be one on his team but mostly these are going to be non-animals. Hypno seems the best pokémon on this list because it like my grandpa is sly and smart and to be honest not ALWAYS the nicest. He can be amazing though if things go his way Hypno can be an amazing pokémon that has options to outsmart tanky pokémon or hit much more powerful mon's much harder than he should be able to himself. You won't see him on any top 5 or top 10 really, but that is how he likes it. Hidden in plain sight but having the space to do as it wants.So I think grandpa would really have been able to bond with this Pokémon and become best friends. Since grandpa would have probably  would let his Pokémon serve him his drinks ..should he ever figure out he could.. it would also keep Hypno off the streets to prevent him from snagging a kid so it's a win win.
Special Sweeper: Mr Mime (Psychic-Fairy Type)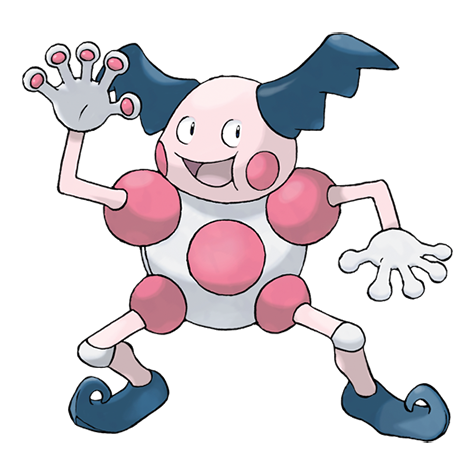 While grandpa's team might not be that competitive, you can easily suffer if you underestimate him. Mr Mime is such a Pokémon Physically inept , (grandpa was never really fit unlike my other grandpa) but keen of mind is a trait that defines Mr Mime as well as well as the father of my father. Silent is a trait that even suits them better. Though grandpa could actually speak, he didn't really like talking. Even when we were conversing we rarely were talking. When I felt sad as a kid and told him why..he'd rather buy me a toy or give be a big piece of chocolat rather than talk things through.  He didn't really like to talk about things. When I asked about the past he would answer but often without really saying anything to substantial as well. If he felt insulted or sad that one of his other sons was giving him trouble, he would never tell and suffer on his own.. building up barriers and reflects.. quite like the pokémon I selected for him. Always very defensive and careful he never showed his cards to much even to those who are important to him. Recently mom had gotten him to open up a bit.. so.. she would definitely have a Brick Break Pokémon.
Special Wall: Clefairy (Fairy Type)
A trainer has to have pokémon that can take special attacks and for grandpa that would be Clefairy Now this doesn't actually have anything to do with the Pokémon's outer space lore or the moon even though I think grandpa did have a telescope at one point.. I think he did but the memory is to vague I do recall a thing I wasn't really allowed to play with and I think it was a telescope.. and eventually we were allowed to play with it as he never used it… but I can't recall it to sharply. My choice for Clefairy is strictly based on the minigame included in Nintendo 64's Pokémon Stadium. In which we see a teacher clefairy teaching other clefairies dance and sing.. and bonking those who fail with a hammer. Excluding the hammer, probably, that is exactly what grandpa used to do. He had a choir he ran with people he taught how to sing and also taught the piano.  He had stopped by the time me and my sister was growing up so I never REALLY saw that side of him.. but he tried to teach me piano once. Yet me being very twitchy and and not in full control of my muscles made it hard and he was a bit impatient. My sister DID have the talent and even though it was just once or twice I saw him truly light up when teaching went well. I never saw him really play music himself.I only heard him sing in a sea shanty band he formed with my dad, youngest uncle and some of dads friends, called Sunken deep. Grandpa did not live to make music he lived to teach eat. Since Clefairy has Sing and Metronome in it's regular moveset so besides from that classic mini game it also has the right tools to help teach music.
Physical Wall: Slowpoke or Slowbro (Water Psychic Type )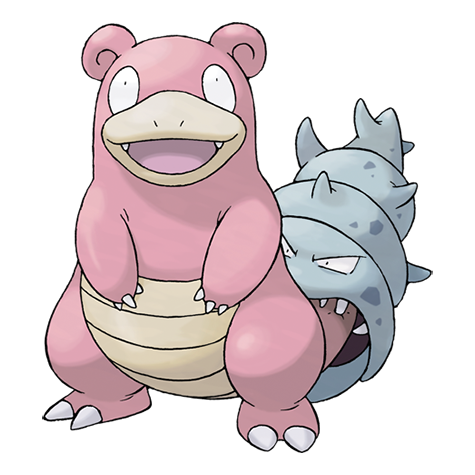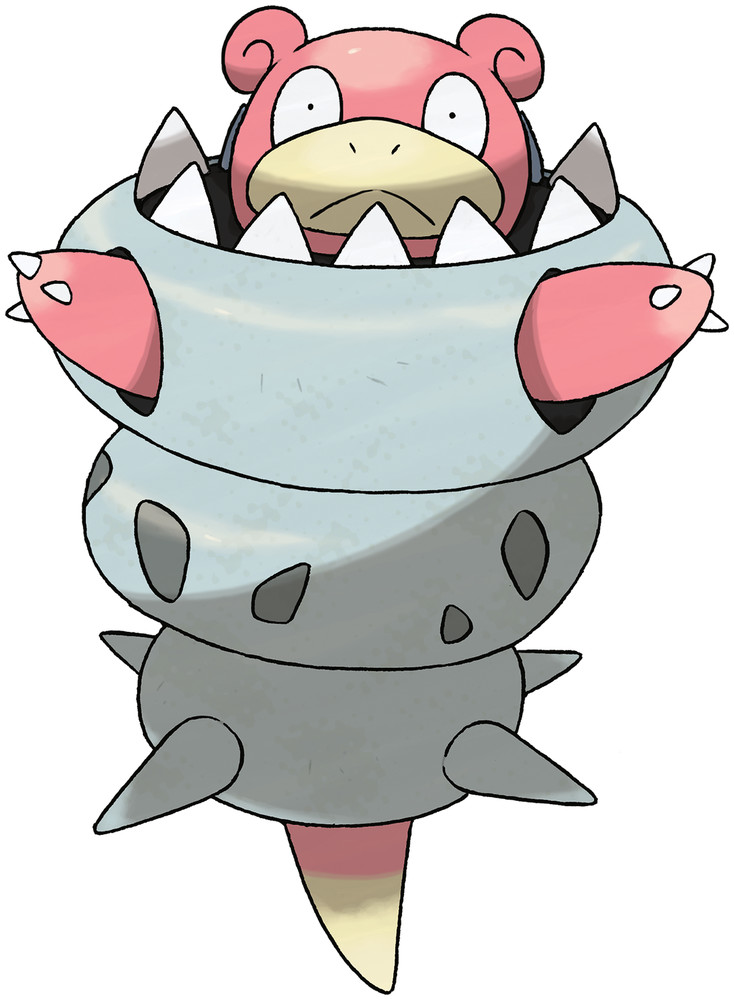 It's kinda funny how much pink Pokémon suit my grandpa ! Maybe we have more i common than we thought. This Pokémon is the hardest for me to do as it makes me a bit queasy. It was on here because it's kinda lazy but tough as nails. My Grandpa during the last few years kind of was like that. They could bond laying on the couch eating some snacks. They could appreciate each others slow rhythm but they both can stand one hell of a beat down as well.  Grandpa survived tumors, massive kidney problems huge inflammations and plenty of other stuff that could have killed him. Slowbro and Mega Slowbro represent him so well in that manner. Once more a pokémon that is part of the oldest generation but one that has grown and developed and requires a bit of a brain to play. I think he would have really fitted well with my grandpa's play style should he have had one. He may have been oblivious to how people are around him are feeling and he might have stubbornly done everything at his own tempo he kept fighting and in the end he wasn't even killed by the new things trying to kill him. It was bad luck, a complication somewhat unrelated to everything he went trough.
Physical Sweeper: Kingler: (Water)
On the list for entirely different reasons than all the others… Kingler is a tribute to a memory of my grandfather teaching me how to each crab. Not talking about that fake stuff either. Grandpa pushed lobster and crab onto me. It's a special memory of where he took me to this very luxurious grocery store in belgium. You could buy both lobsters and crab from a tank. Of course little girl me was enthralled by the creatures and wanted to buy one. He said he would but that these crabs are  not to keep as pets but they have to be boiled alive. Shocked by the harsh truth I did not want the poor things to die. So he then offered to buy fresh crab meat .. from an already dead crab. Somehow he tricked me into wanting a crab and in the way he phrased it..my brain played a trick on me saying that THAT indeed would be the best answer. I really wanted crab but I did not want it to die so clearly this was the answer. Back at home he had grandma serve it to the three of us and what I tasted was such deliciously sweet meat I was instantly hooked. Which was a good thing because he payed for christmas dinner in a nearby castle where we would be serve lobster. My aunt scoffingly said I would pass on the food and be ungrateful (this was before she had kids) and rather  than argue with her.. grandpa hatched a plan to avoid discussion and fights. Kingler is a physical attacker that attacks with quick precision attacks like Aqua Jet attacks after setting up raising it's attack with Swords Dance. Grandpa later told me what he did once we had an argument with the same aunt in question. He told me (no joke.. this just translates wonderfully well, that my aunt underestimating his grandkids got him just a little krabby*

*Krabby is the pre-evolved form of Kingler.
Legendary: The Eternal Floette (Fairy)
As I come closer to the conclusion of this post it becomes harder to fight the tears. The final pokémon for my grandpa's team is the legendary pokémon Eternal Floette. The immortal gardener who gave their energy to everything they have grown, dancing in joy if they do well. It was a regular Floette at first that met it's unfortunate end to be returned ny it's trainer who loved it so much it could not accept it's death. It ended up hurting many people. I do not have the opportunity to build an ultimate weapon to bring him back  so I have to do what AZ could not and let go. I have to say goodbye and though I do not follow any of the 'popular' religions I do not fully believe we become wormfood either. I do not believe in heaven but I do believe in something. Something like an energy a force a power that we can not comprehend. Scientific facts stats that the energy that my grandpa had can't just disappear from this world it's still around there somewhere. Like I told earlier this week my grandpa ..back in his energetic days loved his plants and garden and it granted him great happiness. Having access to  grass moves and fairy moves..it has this celestial quality to it. So while I picked the rest of his Pokémon as a reflection of the past.. i picked this as a wish for the future. I hope his energy  like that of a Floette can go to the plants he so cherished. When a Floette sees their flower field blooming they do a little dance of joy. Grandpa  I know you will not be able to dance anymore.. but tell you what… if your energy lets the flowers bloom I shall be the do the dancing part. I will miss you.
Tomorrow  is the day of my grandpa's cremation. I shall not be releasing a blog on that day. Starting on saturday.. maybe on sunday if I am to cried up to write. I am sorry if this first edition of Trainer Profile was dark and not relatable. Do you have a character you like me to profile next time? What would be your trainer class?  Or your team. Leave a like and a comment and remember.
I am not weird, just very pink!
Until we read again!

XO
Pinkie