Hear Ye Hear Ye! Princess Pinkie has returned with a new movie & Shows post

Greetings my loyal guests and subjects!  Tis with a great smile that I announce a new sort of column on my blog!  Many blogging guides on the internet tell us that when writing a blog we should curb your enthusiasm nor should we be overly negative. In this double series I will do both! In Pissy Princess Pinkie I will take a super negative attitude.. but in a fun way.. and in Pretty Princess Pinkie I will spout unbridled Enthusiasm! Since I started Pissy with a movie that is commonly known to be shit.. I will do the same for Pretty Princess Pinkie.
A long time ago, in a cinema only a small drive away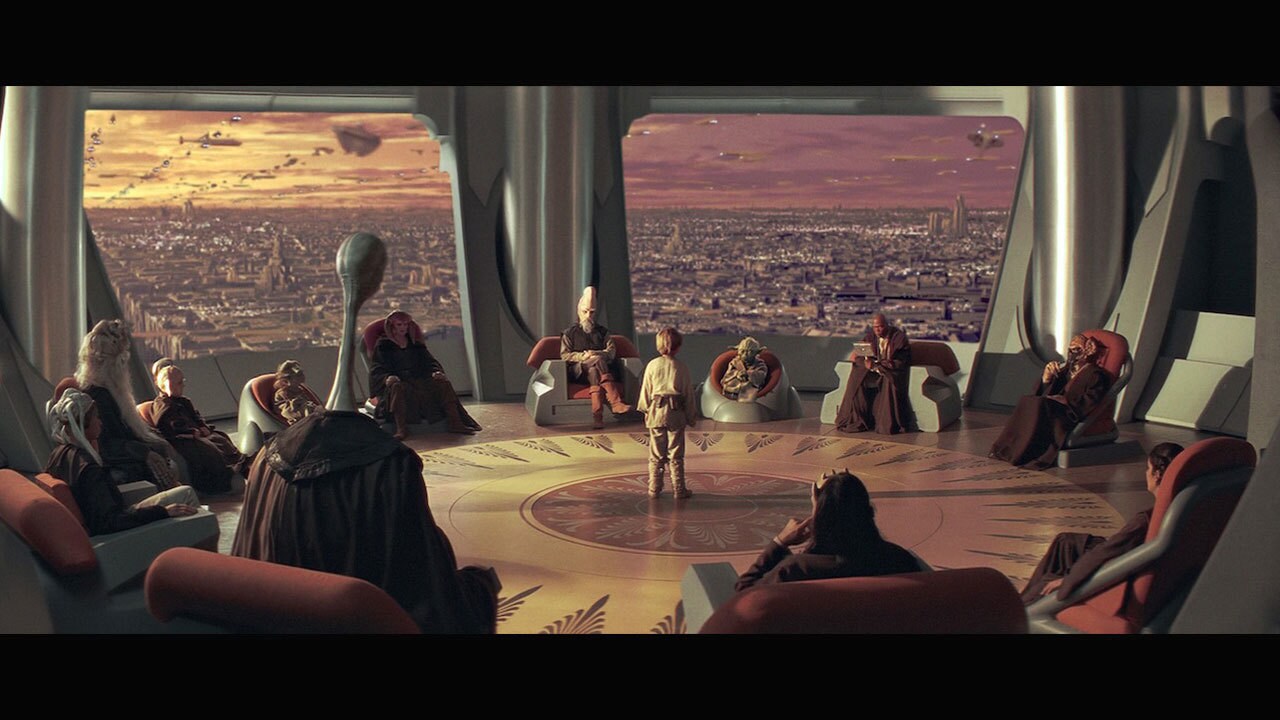 I did not have a great childhood! I was bullied for my motor skills a lot and spent most of my time alone. My dad and I had  a poor bond but when mom had to work during the weekend and my sister would spend the entire day at a friends birthday party, he took me to see a movie that would change my life, in a way. That movie was Star Wars Episode 1: The Phantom Menace. A movie that is always under fire from the community, yet a movie that I hold in much higher regard than most. For many reasons!  Because this was the movie that evolved Star Wars from a Sci Fi Western trilogy towards a big epic world. The original trilogy was amazing..but what Phantom Menace did for the world of Star Wars really changed my life.  Not the movie itself persé… but the afterthoughts. For one I am 100% sure that without establishing the politics and groundwork that were created in this movie , we would have never gotten the Old Republic stuff.. after all there would not be an old Republic without the Republic.
To me, Star Wars Episode 1 back then and up to this day felt like a natural evolution of Star Wars, we first see the aventures of the one, than the adventures of the few and here we see the adventures of the many.  Instead of a lonely boy or a rebel group, we see well established forces such as the Jedi Order, the Galactic Senate, and the citizens of a planet fight for what they believed in… as a whole. Very unlike the old Star Wars movies, it was stuff you could form an opinion about. The Emperor and Vader in the original trilogy functioned as an absolute and undisputable evil. Here we CAN actually make choices. Do we indeed believe the Trade Federation blockade is justified?! Most likely not!, after all they tried to kill the diplomatic envoy..however they only do this after protocol has been breached and known mind sorcerers were sent to their ship.  Naboo ends up in a similar situation, do we fight, do we flee do we garrison up?!  This to me validated the entire concept of the force.
While I love the original trilogy the concept of the Light and The Dark side was kind of flat! With the Dark Side , being flat out "evil". It is said anger does lead to the dark side, but except for the very last part never was their a trial.. to test once affinity with a specific side of the force. Here a Jedi constantly has to make choices about what is just. Sometimes what is just isn't what is right and it creates a much more dynamic world. A world I was enchanted by, a world I shared with my dad… of course he did not really care but that was a time he wanted to do something nice for me.. and he must have seen me lit up because I adored what I saw! Even when I was little(ish) these mind game kinds of things really vibed with me. I love stuff like that and maybe this is where that began.
The Living Force vs The Unified Force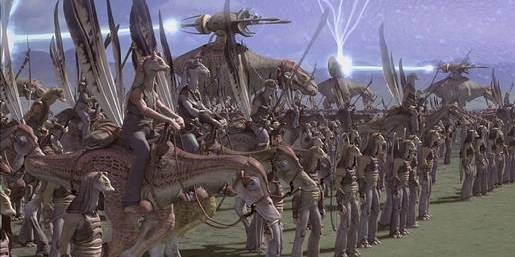 Back then I did not know about all the extra lore there was to find out there! I just wanted to have a big fish. And Jar Jar on a Kaadu as toys !   I mean.. I love ducks and unicorns so why would I not love a duck horse.  Regardless, many naysayers tells you that Episode 1 is boring and I could not disagree more. I loved how this laid the foundation of the Living Force Theory and the Unified Force theory., which is a division between two types of Jedi.. one believing that the force is a single entity that is all around. more like .. "god"  as it were. These were typically the very wise and classic Jedi, like Yoda and later Obi Wan…before Qui Gon's passing. Yet others believed in the living force. That the force was inside all of us.. bound to someone and somethings on more personal levels. These Jedi lived more in the present and were less "religious" and the most prominent follower of the Living Force was Qui Gon.  This division was notable from episode 1 on.. and it was what made the jedi cool to me!  Before this I never really thought the Jedi were cool.. but Qui Gon.. propelled them into the stratosphere.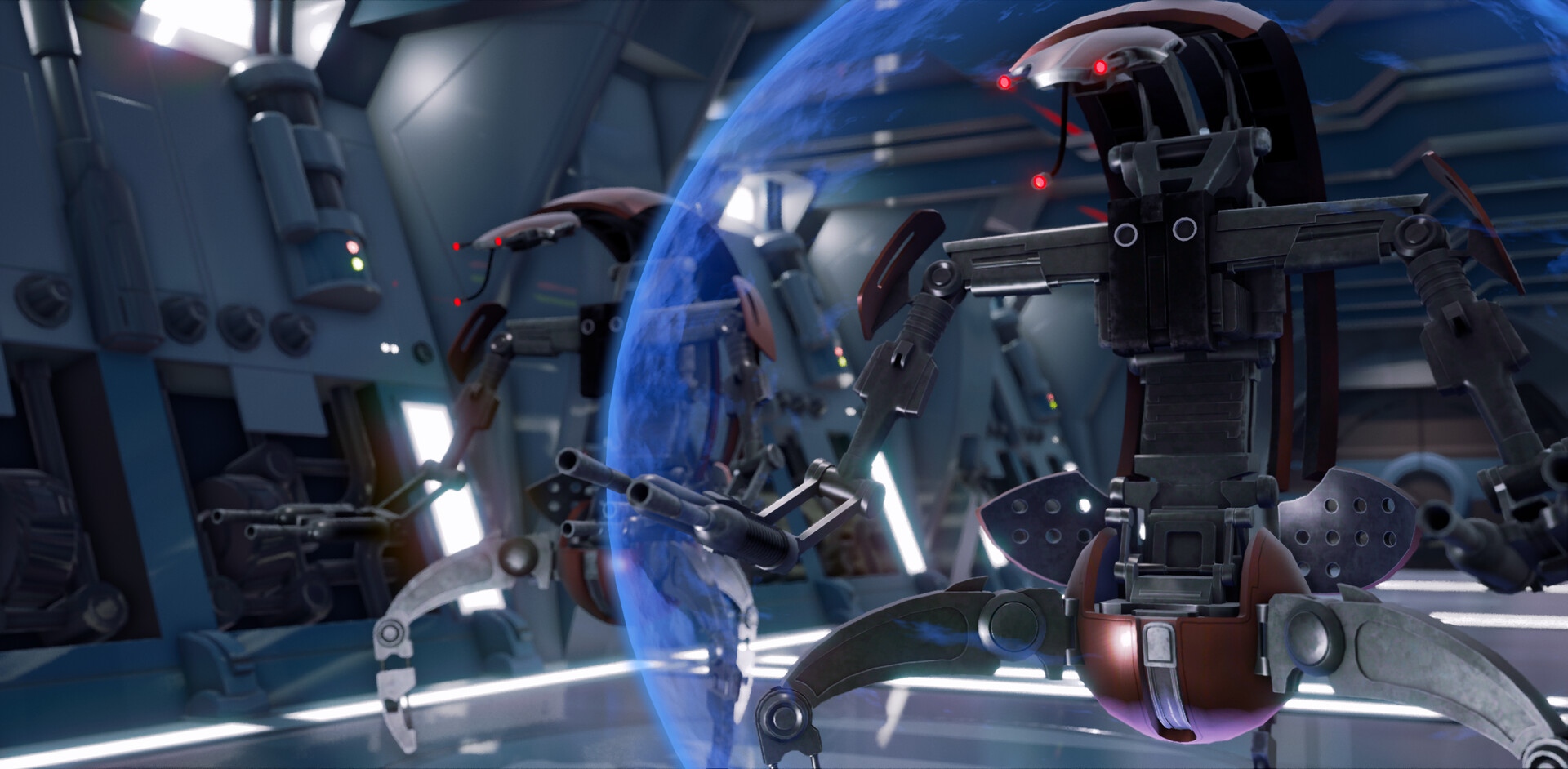 That opening scene and the fight against the Droideka was insane! The new laser sounds, the shields, the rolling! This is what a sci fi weapon should feel like to me! These made so much more sense than those "walking camel things"  To this day I still feel like that.   The idea of having a robot roll and zip around like that, allowed a design to be bulky and intimidating yet never just clunky!  The whole concept of using droids fits in so well with the theme of this movie as well… do we believe in the ancient doctrines or do we believe in the  talent and promise of the individual was a theme for Anakin, the Living Force theory vs the Unified force Theory for the Jedi… and are Droids stronger.. who all follow one mission without fail and without mistakes… or is humanity stronger, who is prone to mistakes.. but can also think out of the box.  This theme is even used with Jar Jart to an extent.. in the form of.. he is very different from the standard gungan.. he is not part of the whole.. does that make him weak?! In a way this is a story about diverging from the standard. Should we?! Will we?! What are the consequences?
This is a clever choice from Lucas because not only does it give the world much more depth, you create a lot of grey areas as well. Lando was a huge dick for betraying Han in Cloud city but in the prequels and mainly episode 1 that could have been given more depth. Does he believe in the power of the empire.. or in these unlikely people that might break the status quo?! That more Black and white approach worked very well in the orginal because we did not know where the story was going. We felt things.. but in the prequels we KNOW Obi Wan survived, we KNEW Qui Gon most likely would not, we know what is going to end up happening to Anakin, so by formatting it like a Space Western like before one could easily become to predictable.. and that is a pitfall I think the part 2 and part 3 fell into a bit more, but this movie surpised me a lot.
The Force is Strong with This One
Yes Jar Jar can be annoying, but so can C3PO.. we saw those characters grow, to me Jar Jar was a needed disruptor because Qui Gon and Obi Wan as Jedi would not make the same choices Luke made. They already went on missions and were experienced.. and the life of a Jedi is not as exciting as the movies might make it seem . A good Jedi can fight himself off a ship filled with droids. A Great Jedi tries to make sure he doesn't need to draw his saber at all. This mentality calls for a character like Jar Jar and while his speech is kind of vexing that is kind of the point. He is not meant to be annoying for annoyance sake, he is there to show how strong and composed someone like Qui Gon is. How he differs from Obi Wan.. who doubts Jar Jar more. We all KNOW Anakan is the chosen one so we KNOW Qui Gon is right about him, seeing Obi Wan and Qui Gon argue about that life form is not interesting because we know who is right! With Jar Jar however that is different. 
In my eyes the whole point of Jar Jar is .. ."If I had a lightsaber I would have cut of his head by now" … it shows us the audience the tranquility of a true Jedi not to be phased by the clowning. He doesn't hurt drawing in a younger audience either and also shows us an important lesson, you don't need to have amazing super powers or space magic or be a highly skilled  person to be a hero! Sometimes what matters is that you are there.. fighting for what you believe in!  Star Wars as a whole can be a bit preachy and say that power comes only to a few.. Jar Jar all makes that feel a bit less toxic!  Besides that Gungan city looks gorgeous! It's a great visual that at least to me screamed much more sci fi than.. North pole or Tunesian Desert. This movie sells that a bit stronger to me anyway.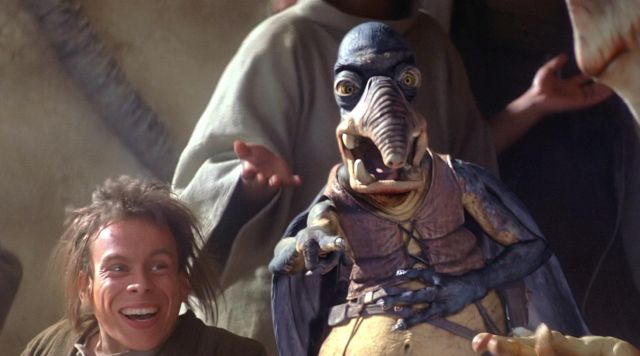 I love the Mos Eisley Cantin in the original episode IV and sure there are a lot of alien races but the bar itself doesn't feel all that alien. Episode 1 shows that aspect much better. Alien sports, alien locales and alien weaponry. Mos Espa has a "logic" to it, feeling less like a showcase and more like a lived in world. While I love Devornian and Talz (that are shown in episode IV).. one could argue that they are monsters and they can walk on Sesame Street as well..sort of speak of course. In every scene though this movie felt very sci-fi to me.  Much more than many scenes in the original did. While many of the aliens in the original looked cool, here there identity mattered. Like how Sebulba as a Dug has a super quick reaction time and Watto is Immune to force tricks and how ihis species greed contributes to the role he plays. You can't say that for "Do You Wanna Buy Some Death Sticks" guy or .. "My Friend Doesn't like you" guy!
The Naboo starfighter is also one of my favourite fighter jets, over the X wing. It just pops so much more in space! It's so good!  That scene also works well because we see Anakin having established these powers before.  Let's compare that with Rey who learned how to force heal out of nowhere. Yes, Force Healing is an actual power.. but we never saw Luke have it, we never seen Leia read ancient texts about it, it came out of nowhere. While the pod racing scene and this scene can also easily explain why Anakin is so adept in combat which also is expanded upon later, AND that calls back to the original as to that family trait is what allowed Luke to hit the Death Star Exhaust.  The Pod Racing scene is not just cool for the sake of being cool! It shows us that the character of Anakin has certain abilities within a "recreational" environment. An ability that is later expanded upon and that would have made much less sense without the podracer being there. The Sequel Trilogy hardly ever did that.
The Duel of the Fates Scene to this day is my favourite Lightsaber duel and it introduced a weapon that looks cool, but also has been proven to  be more beneficial than one initially might think. The deflector shields opening and closing gave that fight such a great timing and sense of dread as well. It made it so different and much more in line with the Jedi, once more establishing how different they are from the Sith and the teasing Maul. Maul would only later develop a personality and people complain about that.. but Maul served the role he had to in this movie. The Lapdog of Sheev, the loyal assassin that just did his job, an inescapable threat. We didn't need to know anything about him because that is not what he was here for.  Sure I thought he was super cool, and I was glad they gave him a persona and made him turn out to be alive for the Clone Wars series and even a cameo in Solo. In fact if Maul had his persona he had later in the series I think it would have made the movie less cool! Now he was an enigma.. who was that man.. What is a Zabraki!  It wasn't answers we needed..it was answers we wanted and that is how you get people hooked! He was the ultimate nobody and that's what made him scary.
Lucas Arts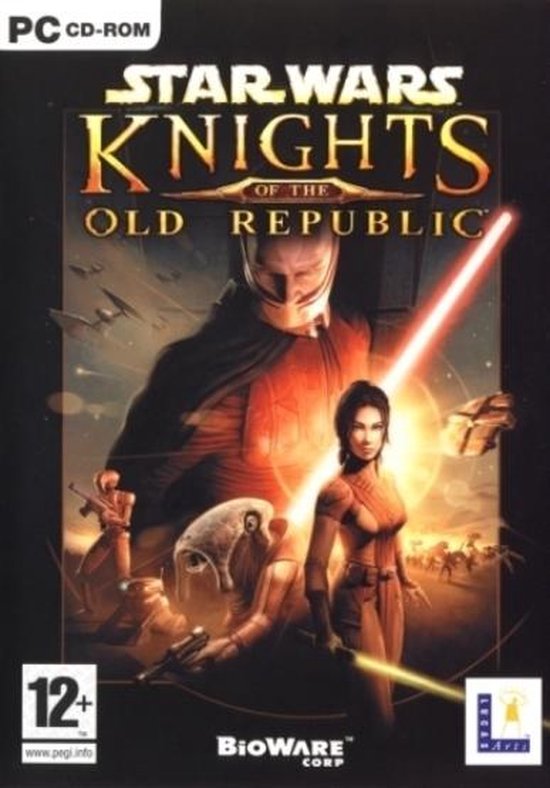 To me this was the movie that for the last time we got an uncompromising Lucas. After this he had to tone down Jar Jar because he was so hated, he had to fix this and he had to fix that.. because people were not on board with his vision. While Episode 2 and 3 clearly still had Lucas' hand to it.. this one to me is the last one that feels like Lucas work… After that I saw more of his signature or  that feeling in the Old Republic Stuff. Knights of the Old Republic is one heck of a strong game.. and if I were to point out what Star Wars movie inspired it most.. I would say it is this one.

With Swoop Racing, , the general spaceship design, the political themes and the duality between light and dark in everyone.. this is the movie that lead into that…at least that's how I see it. Without Knights of the Old Republic I would have never started Roleplaying in the Old Republic game, without having played that I would have still been blogging in dutch for my dutch friends.. I'd probably have given up by now or went for something very different.. so Episode 1 in a way is yet another of those corner stones that got me into blogging.. which shows the movie has a heck of a lot more power than just it's scenes.
Maybe this Star Wars movie is not as entertaining at face value  as some of the others, maybe it lacks  a bit more of that lovable cast of rogues the original offered.. I get that yet at the same time it very much knows how iconic these other characters are.. it doesn't have to try to replace them with the faces of a new generation like the sequels did. It doesn't try to be better or bigger r than Empire,  it tries to be something else and deepens the Star Wars world. It tries to add weight to what has come before and what will come after, much more than blindly supporting the main cast, This movie asks you to think! And that is why I think it is such a great sequel, it doesn't try to top it.. or repeat that success.. it tries to add something and that to me it more than does. While I would agree that this is not the best Star Wars movie, I think for the world of Star Wars and the expanded universe it just might be the most important one.
What is your favourite Star Wars movie? Do you have a movie you love that the world seems to hate? What is a product that you would just be super positive about? What colour would your lightsaber be in star wars?! (New lore says YOU colour the crystal, though each colour has meaning) let me know some stuff in the comments and let's get a talk going! I will get back to you as soon as I finished "meditating" and dreaming about having a bleepy bloopy droid for my own! Cause remember my dears! Friendship is Magic, but dreams are even more wonderful! Oyasumi!