Hello Little Lights, my old friends! I have kept silent long enough! But there is a huge problem in our community! It is rotten to the core! Rotten indeed.. you see our blogging scene is filled with fake fans! Not just of anime who only watched Naruto, Dragon Ball Z , Sailor Moon and whatever else was on that guys list.. but also fake gamers! Like Naja who mostly plays Otome games or Irina who almost exclusively plays RPG's .. or me.. who didn't denounce Pokémon Sword and Shield for having bad tree textures. But our community is more rotten than that my little Lights… among us are FAKE OXYGEN FANS!
YOU are a fake fan.
You see Oxygen is one of the most important elements in our nature and we need the dioxide variant to breath!  We also have the element in our water, as it is the O in H2O. 
But just because you breathe and need water doesn't make you a real fan of oxygen!  You are all friggin 'N(O2)rmies! Stay the fuck away from my air! Many of you do not even know of Ozone or its chemical formula , it's O3.. that is a whole extra O!  If you have never thought about Ozone … you are a fake fan! You do not deserve O2 if you can not appreciate O3!
I am sure many people will take this message out of context and say "Well but you need to breathe as well so if you breathe O2 as well you're just a fake fan as all of us". To that I say .. No I specifically said if you only like O2 and H20 … you can still like them.. but if these are the only oxygen combinations you are font of … you ARE a fake fan and you need to stay away from my element!  I am a true fun! Take all of those environmental hippies for example trying to reduce CO2 output! See O2!  That is just as much as the air we breathe! A true fan can see the beauty of these precious molecules while a fake fan.. trying to "save the earth" is misled by the trend .. and the popular stuff! Following public opinion like sheep! Baaah! Choke on that you N(O2)rmies!Now I hear what you are saying.. if O2 is healthier than NO2 .. why make a problem about it? It makes people happy right?!  Everyone should be happy?! Wrong!  Companies will take examples of your cause to reduce CO2 in the atmosphere and those who can appreciate it will get less content because you n(O2)rmies just want to breathe? Fudge that shit! You are ruining Oxygen for the true fans! 
Here is a take you might dislike… but it is the truth! I love oxygen and I need to preserve my Fandom!  Keep it pure for those who are really fans!  If you do not smoke you might just be to much of a casual to call yourself a true oxygen fan!  You see I am sick and tired of the fact that people say, "Oh I love breathing oxygen so much!, without knowing what oxygen really is and what it is in?!" People say cigarette tar is bad for example.. but let's take a look at the chemical formula! C28H36S5O6(NH4)2 … .. So a little research into the deeper formula is very clear!  06! That is 3 times the O that all the normies enjoy! Six times!  You are not a real fan of oxygen if you do not know these chemical formulas… a real fan would at least take a look at what their beloved product means and research and see deeper meanings. N(O2)rmies just think smoking is bad.. because it takes your breath away .. but that 6 doesn't lie!  It may be poisonous but a real fan would make a few sacrifices for their fandom!
Only for the Real fans
Now I get that some people may not have the ability to hold such much scientific prowess as I just displayed, but that does not excuse you from just assuming!  You know you can google all these things! Yet if there is one thing I hate more than  the feeble minded and the lazy.. it is the people who say they are a fan of oxygen and then go diving or something… I am not talking about scuba diving.. but those posers that swim underwater while holding their breath!  If you do that as a hobby, you deny yourself from Oxygen.. and you simply do not breathe enough of it to be called a true fan! Why would you deny yourself the pleasure by having other hobbies beside breathing!  These people have their opinion about oxygen as well.. they will determine what gas mixture goes into that scuba tank eventually! While they are no where near as versed into breathing as me! You see .. I never stop breathing.. even if I have the hiccups I just keep breathing because.. I am a true fan!\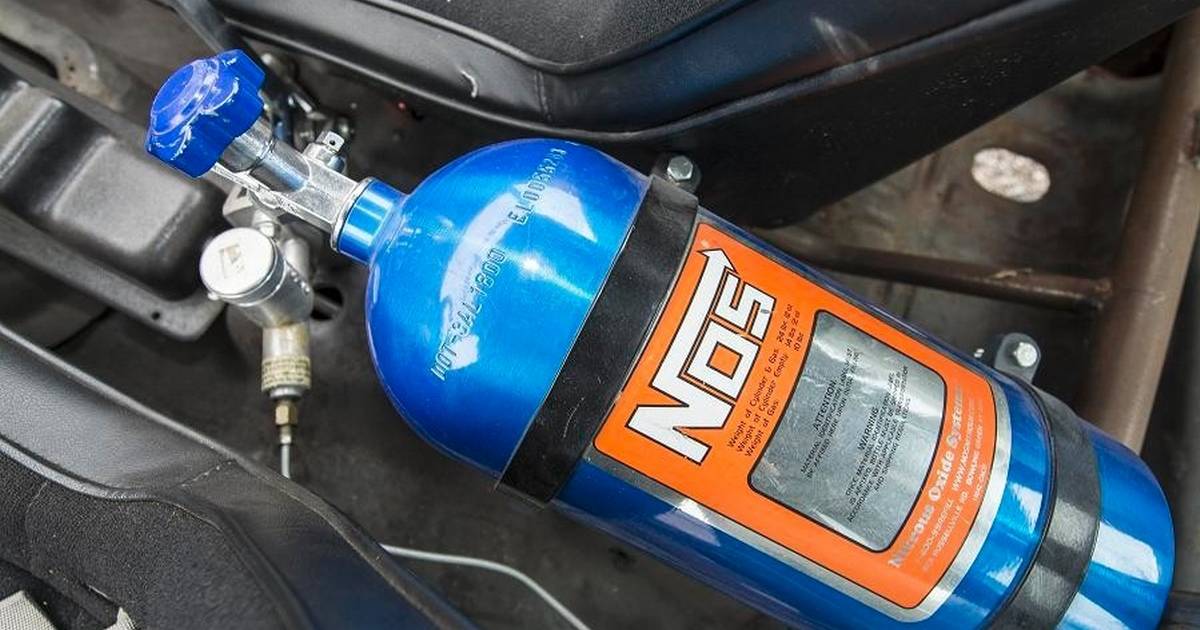 N(O2)rmies also try to find love.. love that takes their breath away! If you pursue a love like that… you are also a fake fan! Kissing in general is not really great for how much oxygen you can enjoy either!  So a true fan knows they better not do that!  If you drive a car that is not powered by NOS you are a fake fan of oxygen!  Yes, everything gets better with extra oxygen! Can you imagine if this was about an anime fandom… saying you do not need to drive with NOS is like saying that you do not need to see Tetsuko no Tabi to be an anime fan! I mean come on! Everyone knows if you haven't watched Tetsuko no Tabi you are a poser in the anime world.. so why would you drive your car around without NOS.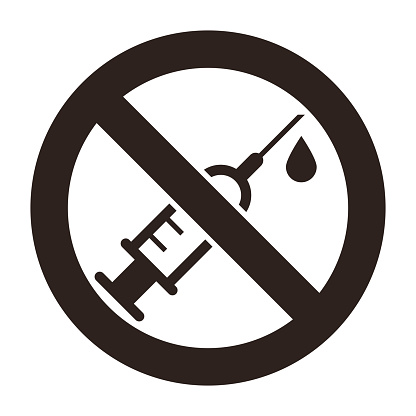 Speaking of Nos.. people who choose a needle over gas at the dentist's office are posers as well.  If you get a chance to use oxygen and you refuse.. You are a fake fan! Saying I don't need those unhealthy varients of Oxygen is like saying.. I mostly play Otome games in the world of gaming… if you want to be the laughing stock of the oxygen world go ahead but don't be surprised if people call you out for it! You act like a poser.. and just like we are allowed to call out False Valour, we are allowed to call out fake appreciation!  Think of the consequences these N(O2)rmies can do the the oxygen world. 
They will fill in polls that tell you they don't want to buy NOS or use gas at the dentist office. So whatever garage you use, or dentist office might listen to those forms and stock up less NOS for us to enjoy!  That means that the true fan is being hurt because fake fans think It is not that necessary! They ruin the oxygen industry resulting in more and more casual oxygen products flooding the market with little to nothing interesting coming out for the true fan! Who can appreciate all facets of oxygen! We can not have that.. so I will ask people to start a petition for me.. to me. I have been banned from the site for having too many hot takes!  But the people can not silence me I will fight on! Together we can take oxygen back from the N(O2)rmies and claim back what we love! Yes they may die.. but fake fans deserve nothing less.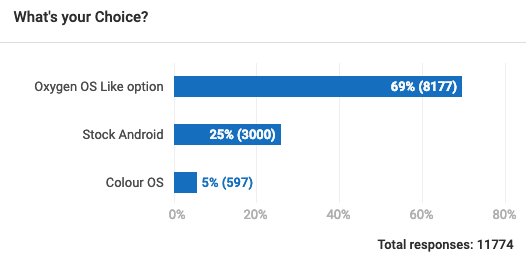 I am better
Even if you disagree with this take, you at least have seen that I am a special snowflake that knows more about Oxygen than you do, so whatever arguement you may bring in is worthless.. I have more knowledge of the fandom and therefore deserve higher status in the oxygen fandom. Segregation is important because it gives me self esteems. I enjoy a openly available entertainment product more than others therefore I am your superior, and inferior opinions will not weigh as heavy! So feel free to argue with me all you want.. but if you did not know the chemical composition of tar .. by head.. you will only prove my point that there is always someone more deserving of your oxygen than you.. and that person is me!  I am saying this because I want people to validate me and respect me.. for being brave and having enjoyed so much oxygen!  I also only watch dubbed anime! It is superior because dubs costs twice the oxygen!
My lung capacity is 7.8 liters of air.. which means I am equipped better than enjoy oxygen more than people who have lower lung capacity! Quantity is super important! So what you have a 9 to 6 job, three children and some friends you need to entertain..  your other priorities do not excuse you from being a fake fan!  I on the other hand did altitude training.. simply to increase my lung capacity! On my mothers birthday I was training at high altitude…. at my grandpa's funeral.. I was receiving oxygen preprates. I could have fed my kid a sandwich after school but instead  I went street racing just so I could burn some NOS! It's called priorities, people! A true fan always has their priorities  at their fandom never at something else..  One day I hope to become Vegetable so enjoying oxygen is the only thing I do.. only then will I achieve a status higher than I already have.. and if you have a status below me.. in the hierarchy I explained earlier.. do  not bother to disagree. I don't react to   P(O2)sers.
Dumbdumbdumbdumbdumbdumd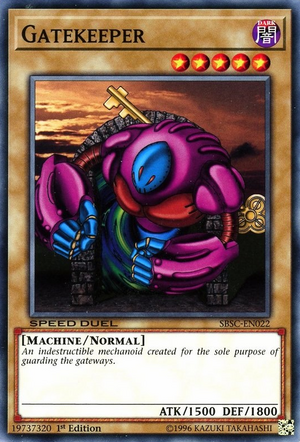 My sweet little lights, let it be known that this post in no way reflects how I truly feel. From the ground of my heart I hope that you thought the little text I wrote was dumb… because this … is how I see gatekeepers.  What they are spouting is THIS dumb.  No matter what you gatekeep for. The arguments are always the same and I tried to make these points stand out from my fake little rant as well.  It's all empty semantics..and in a way anime can be just as needed as oxygen!  Anime or games are a form of entertainment, everyone needs entertainment. People are allowed to like the entertainment they enjoy and call themselves fans of it.  I am pretty sure there are a lot of games of throne fans that do not know how to spell Daenerys Targaryn, who the frick cares.   Just because you like something does not give you the right to ruin an entertainment product for others.
I am happy that Summer is interested in my Pokémon posts even if she has little experience, I am not afraid that her love for mobile games might spawn a pokémon fishing game I have no personal interest in.. good for her and the people who would be into that stuff. The industry does not cater to your special snowflake; it caters to all of us.. Just like how trees and greens produce oxygen for all of us without bias so do the industries. Yes more people embrace the genre of Shonen and yes that might make people more likely to produce that stuff… but Gatekeeping will only make that worse.   If you tell a "normie" to fuck of from your fandom, that normie will have only watched Shonen.. you denied him or her that bridge from advancing. As a result he will just stick to Naruto or My Hero Academia, meanwhile the next generation comes in.. whom you also call fake and once again they never move past Shonen because people do not encourage them to!
This is not where that cycle ends because Naruto Fan Boy  of Generation 2.. never watched anything else so he recommends only the stuff you find labelled as "fake"   to a new generation. Generation 3 as a result lives in a shonen bubble.. because you alienated generation 2 through gatekeeping. So Gatekeeping enlarges the very concept you are trying to fight. You are not very intelligent if you gate-keep in my opinion. You cause segregation, between real and fake.. or as I prefer it Casual and Hardcore.  Say you succeed in your mission .. make the division officially acknowledge.. which side do you think will get the media?!  It's not that casuals are not open for other anime.. that causes this divide.. it is you telling.. These people who only watch Naruto and Digimon are a different demographic than you are.  One demographic is severely larger than the other.. so if gatekeeping is successful.. which side of the coin will land face up?!
#ItsforEveryone!
Anime is for everyone! Games are for everyone and Oxygen is for everyone! It's all products we can get entertainment from. It's great if you are able to think for yourself and follow your own opinions and make your own choices despite what is popular, I applaud that.. but that doesn't make those people colouring inside the lines worth less than you.. at best they might be slightly less interesting or strong willed.. but that doesn't make them undeserving of great content. I have a few Dragon Ball fans who mostly watch casual stuff.. but I enjoy discussing Toriyama's work with them very much! They got so much insight. Same goes for games. I know nothing of Otome games but I find Naja's insights in them often much more cleverly written and inspiring than someone who only played "I love you Colonel Sanders" , but Fortnite and Minecraft and Breath of the Wild as well. Both can lead to great interactions .. but different. Both are super valid energies to enjoy! No one's opinion or way to handle this is ever the correct way. We all have various wants and needs and that is why anime became so diverse in the first place.. if you invalidate others and map out what a true fan should be like.. you are only creating a new form of casual.
Don't gatekeep! You will sound as dumb as me in this article! Don't be like me! Yet if you feel you are more entitled to call yourself an anime fan, if you feel you are more of a gamer than others.. or if you consider yourself a superior in your fandom in any way… I do not mind if you unfollow me!  We are all equals and no matter if it is books, anime games or even lewd drawings we are all just seeking entertainment, and we are not you so we do it in our own way! Let everyone do their thing in their own way!  This opens up the argument that you destroy other people's hobbies as your entertainment and we should let you, but in that case I think you dear gatekeeper are just a shitty person! I rather hang out with the fake fans then! But I swear to you guys! I am a real fan!