Hear Ye Hear Ye! Princess Pinkie is here with a new post! Her first post in the capacity of supreme regent of the Paradise. Salutations loyal guests and subjects! The time has come! Paradise has evolved from a corporation to a nation! A nation under no god (You can pick one if you so choose, but not a single one is right)  and one princess! Located between imagination and reality! Welcome to the new Paradise. So if you are reading this in WordPress Reader, do take a look at our website over on https://pinkiesparadise.com/
Pinkie restyled
As you may know Pinkie is a name for not one, but two entities. The Homo-romantic-demi sexual woman of 34.. I mean 21 years old living in the Netherlands who types and styles this blog, as well as Pinkie the name for the virtual entity and avatar. The one who manages the tropical island of Paradise as it's manager. The author Pinkie sends the character Pinkie on a quest to find an item that would allow her to reach her Mega-Evolution. You see the virtual Pinkie discovered she was a virtual life form that evolved multiple times and as such she discovered she had.. at the very least… one transformation left. Hopefully being rid of the moth toxins would help her feel better and healthier.. which in turn may help the real Pinkie feel better and healthier… but for that whole story click the link here!
If people here really read my blog, or those who chat with me in real life people would answer one of three animals for my spirit animal. A panda, a unicorn or a duck. I figured that the panda elements are always intrinsically tied to me due to my lack of libido or grasp innuendo. Since a duck model might be too hard to make I chose to go with the only feasible possibility that will probably mean I am one of the very few people who uses a totem animal like this! I chose for the totem .. that is the majestic unicorn duck! Yet something else needed to change. Over the past year or so I have always portrayed Pinkie as the manager that blogs daily and works hard. I had very much trouble letting that image, I needed something a little bit extra. Someone who is not afraid to coast from blogging every now and again… a flavour excuse ..against my morality saying skipping a day is wrong as it were.. it turns that flavour was changing her from a manager into a Princess.
Which brings us to the new model of Pinkie which is displayed here!
Look at that, aren't I adorable?  As you may see there are several elements to convey all the elements. Let's first discuss my lovely new dress!  It has a cute frock with hearts, and looks quite a bit more regal! I have a gold crown.. but also a silver crown If I want to look a bit more subtle.. you know.. for when I attend a funeral or something. If you hear some cute little pit pats behind you! There is a chance that it is me on my adorable duck feet! Yes I know that will be hard to model in VRoid ..but you'll never see that part  in videos so it doesn't really matter.  There is also duck feathers growing out of me on random places.. but we have found a way to make them all pop out at my diaphragm so it works like kind of a belt.. just below where my corset goes…. the trick is tying the corset so tight I can barely breathe! Another duck element is the cute little duck purse! It is actually a bag of holding so good for all sorts of stuff I need to take out..including power morphers, my magical girl transformation item etc.
The unicorn-horn holds most of my magical powers..but the duck feather pops out there because I am not an equastian unicorn! I am a duck-unicorn. I can fire lasers from it.. like my Mothra power.. but this time rather than use it for sheer destruction I can also turn everything I hit into marshmallows. I have most of my mothra powers. I can fly, am immortal and can create gust of wind.. this time by plucking a feather and tossing it.. it will create a kawaii tornado. The toxic scales are gone though! Instead I can use the magical heart gems on my outfit to heal others.. or make them play nice with me! This is also why violence on Paradise island is not possible at all! Love and peace! I can switch between my forms.. but I really like this one!
This amazing new avatar was made by the great artist Jezzychii! For just about €30,- let's say $35 dollars I had this full body commision within two weeks after ordering! She is very versatile as well and very soon I will commision another piece with her to get acces to some emotions! If you want to check her out please do at:
https://www.fiverr.com/jezzychii
Redesigning the blog
A new era comes with a new banner. Yet both Sunny and Periwinkle had a bit troublesome designs to use in a banner. Sunny's design was made in a variant of the software I used to make the first Pinkie. It looked close enough to Kuro and Indigo though to use as their actual avatar. However it gave me a lot of trouble composition, as it was only a face I would always be locked into a banner where everyone was in that pose. Which will become an issue with STAFF if we ever grow. Periwinkle made his character in the days that Chibimaker was no longer playable and found a similar piece of software but it was too simplistic. Which resulted mostly in linework issues. So I downloaded the program called Flashpoint which allows me to play Flashgames still! It indeed had Chibimaker and thus I created Chibmaker counter parts for them. I had one for Sunny already but now I could unify the style of my staff. This is what I came up with in the end.
I wished to incorporate magical girl and tropical elements in the banner. So I chose a backdrop that feels like a tropical sunset.. but added some sparkles and hearts to also make it feel like a magical girl transformation background. I used a new more princessy font for the title and implemented my brand shade of pink #ff89cd Which is also used for the palm trees.I added the staff and myself to the picture as well as the coconuts.. which also represent the reader and I had a banner I could feel happy with! It feels busy… but very on brand. The border around it is a princessy photo frame that will now be used in several other assets to feel as if separate elements in the blog are all part of the same image, yet also separate.
You may also have seen the chibi version of me hiding behind .. me!  I decided to bring her back as a character on the blog. Mostly she will feature in Paradise stories but she also will double as a Mascotte that  may appear in pictures I make or in general tomfoolery. Maybe she can be featured in some posts from the past! Or overly jokey posts! Oh the possibilities! She does to bonk people on the head with her jester-wand-scepter thing a lot though so she is oftenly in bonk jail! She keeps escaping though and thinking up pranks! I dread the day that she runs of to K and cooks up something really devious!
The frame used in the banner as said will be a recurring element in most assets. Such as the new cocktails/featured images.  Cutting out a round shape for cocktails can be a bit of a hassle and these pictures really did not perform well in my new theme. Instead I opted to go for a more stretched variant, with a cocktail in pink as well as the frame. With an icon depicting what kind of content it is like before. This looks a bit more clean and can be saved as JPEGs rather than PNG's which also saves me on tons of storage space. I am considering making uniquely coloured variants for the staff, with a cocktail of their own.. but I decided to make these achievements.  With a custom coloured frame unlocking after say 50 posts, your custom cocktail at 100 posts! It gives the staff something to strive for! I think that should be fun!  The icons will be:  A SNES controller for gaming content, a movie reel, for movies and series, a smiley geek for geek content, the crunchyroll logo for anime (open for suggestions for another option for that)  a pokeball for pokemon and a typewriter for fan fiction.  Not much changes in that aspect. The cocktails that will be posted into every category rather than having a rainbow will have no logo and are deemed universal.
Finally I changed the blog theme to Chronicle, I needed a change up and really liked some features this theme had to offer. Such as highlighted content per category. The ability to use banners of any size and just feeling right for the princessy theme I am now going for. It's a bit busier than my old theme but it has that "sparkly" feeling for me. Just something new to wear for the next year or so. It still lets me use featured images in the way I want it too but now with stuff zooming and stuff happening. It all feels just a bit more… Pinkie! It doesn't hurt that this theme can utilize my signature shade of pink either!
Redesigning Paradise
Like I said in my 500th post, content from my end my shift a bit to more lighthearted whimsey. Cartoony.. which applies to my "reviews" as well. I will react to them like a spoiled little princess.. or the sweetest magical girl and look at it from a more raw emotional angle. So think at a sarcastic princess talking about burning down a Uwe Boll movie… or a sweet little girl protecting the childhood memories of a movie that is deemed pretty bad by the internet.. but that she kinda secretly loves. Also a lot more weird "my brain" things where I wonder how pokémon taste and such!  For now I have dropped stories like "What Bad Luck, I got reincarnated and now I am a Side Character". I have Elle's journey mapped out and one day I might return to it, but it really lacked an audience. Instead I will be doing more stories set in Paradise.. much like how Sunny does, written as stand alone stories..almost comic like. For this very reason I have designed a map of Paradise, which will show you the general layout of Paradise! Which will also be featured in our new About Page. (Pending at the moment of writing)
What doesn't change though is that we are still welcoming to Staff Members. I post every other day, with Periwinkle having one or two posts every week and the other staff posting incidentally. I will keep looking for STAFF until we basically can consistently put out a post every day of the week again. So mostly in the anime department I am looking for someone who'd like to join the STAFF still, so if you are interested in joining a lovable band of goofs! Feel free to give us a shout! YouTube will be less of a focus for now as my health is recovering, but in time will be implemented more in Paradise. Existing as two sides of the same coin rather than being something separate. Of course Staff members can integrate their other content as well if they wish. I have this dream of people creating content together, all getting a penny of Kofi money or likes in their own way. Everyone is doing their own thing yet doing it together as well. That to me is Paradise.
I am trying to become more active on other peoples blogs again as well and come back to OWLS as soon as the relentless migraine attacks let up. I am pretty active during my daytime but in the evening I get downed pretty hard. So right now I only have half days!  My blog comes before OWLS right now.. because to be part of OWLS I need to be able to blog to begin with. So there is that. By all means I should get over this soon though, normally this is a seasonal health thing..but with how weird things have been it all has gone on for much longer.  But yes I do plan to be more active in both gamer and anime blogger environments!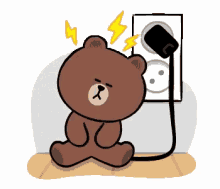 Energy is returning to Paradise and I hope to let it show.. both on blogosphere and on the fictional island itself!
I thank you for your hard work reading this posts loyal subjects! I would really appreciate interactions, likes, and of course comments. What do you think of the new theme and look? Do you think Unicorn Duck Princess Pinkie is a better fit for me?! Now I worked hard enough for a princess.. so I shall retire to the royal chambers. Shine on my subjects.. Tata for now. Oyasumi! Oh and did you know I have a new Kofi Banner as well?!