It is time to create another new anime!  In each of the Pinkie Creates An Anime posts I ask you guys to come up with a random premise/topic as well as a seemingly unmatching genre for me to create an anime about! In my first entry Kuro-Queen, Fred suggested I should make a Slice of Life Anime about nudists! There is one problem though! I am about as far from a Nudist as Uniduckingly possible! I love clothed people! Way more than I like naked people…yet I buckled down and created a fun little concept of a show  I call… Apple Inversion!
Disclaimers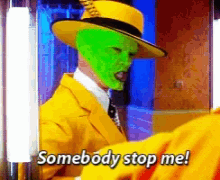 Like before I will draw inspiration from iconic bloggers, and maybe some VTuber friends at one point to draw inspiration for my characters!  I don't ask you to associate in my blog in any way, and what I write doesn't really have to reflect on you as a genuine character. Like many writers I take inspiration from real life and you aspire me… and it gives the community a fun chance to recognise which character is based on who! If you have a problem with me using a character inspired by you, let me know in the comments or reach out on Twitter and I will stop. 
To sell some general ideas I will use art form other shows mixed in with some occasional fan art here and there!  Because I use a lot of elements together it will be impossible for me to constantly credit all the original artists all the time. but if you are interested in a work feel free to reach out and I will tell you what I know!  I do not take  credit for any of the drawings.. at worst only for the composition of the "collage" 
A special disclaimer for this episode is that I will not include a lot of created art. I know I have a few minors reading blog and to be on the safe side of what is right , what is allowed and what is NSFW as the kids call it these days I decided to leave it up to the imagination!… Mostly! You know looing for "naked" art in combination with anime would force me to look at tons of porn.. and I am just not into that kind of stuff so I will mostly be using mannequins to convey ideas!

Finally this series would really benefit from audience interaction! I would love to be challenged by you with new ideas and writing challenges. So I do kindly request that if you read these things all the way through and you genuinely like this series that you leave a suggestion!  That being said I will also not let a lack of interaction be the end of this series! In the end this .. and not anime reviews … is what I love doing and if I can't get audience reaction, I will create two wheels to spin with topics and genres for me to randomly combine! So don't worry if you have no idea! This series will keep going either way!
The Set-Up
Alright.. let's get this anime off the ground… First of all I do think a nudist anime would unfortunately be kind of hard to get launched. The big platforms probably would not launch it..because it has too much nudity! So for this one I decided to make it a web based show! Something that can be hosted on nudist websites, and blogs like Fred's or even mine.. where I can sometimes show the folly of mob mentality! In a way the show would have a highly philosophical aspect to it! Almost educational even. Because of that I would really love it if it was done in a bit of an 80's or 90's anime style… with the less cutesy proportions and the much more humble but real colour pallets. So characters would look more.. Gundam Wing like… or maybe Cowboy Bebop'esque rather than My Hero Academia.
The setting of this one is quite special!  To be honest.. I am not a nudist and I never will be, so I have no real idea about their struggles, their current community or their humble little rules.  I read some stuff on Au Naturel of course.. but I feel as a writer I can't do that justice. So instead I decided to go for a somewhat different concept and go for a nudist anime in a much more "concept of nudism" way.. It will be set in two worlds!   The story will follow a hiking group of geeky bloggers that follow their tour leader Red Riser, an all american male who is a nudist for a hobby. Through an accident they will land in a different world.. a world people all walk naked!  The first half of the show will focus on this new world.. which is a parallel of our earth exactly. It will be set in a medium sized town, like Morioh from Jojo's Part 4, or  like Springfield from the Simpsons… you  know one of those places that seems small but happens to have pretty much every location your story may require.  It will not be a real town.. and the town shall go by the name of Eden.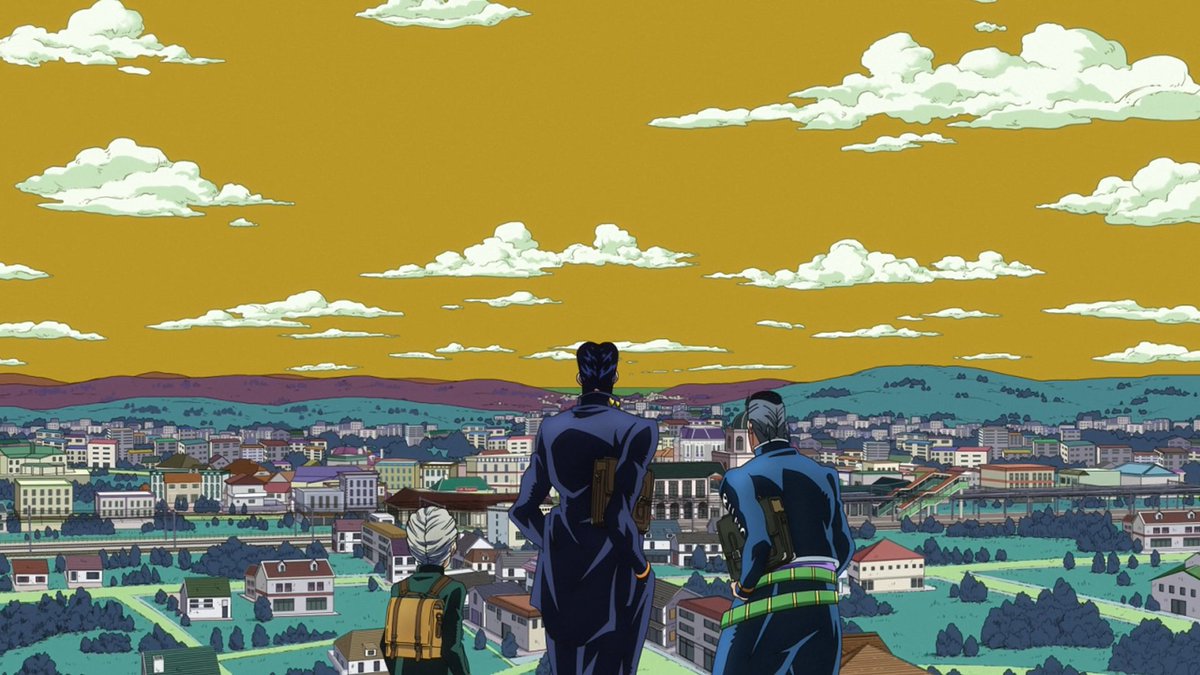 The First Episode
The show begins showing a man and a woman walking naked through a beautiful garden. They seem in love, they frolic around a bit when they cuddle up against each other next to a tree. The woman says she is hungry and the man decides to go look for some food. While the man is gone the woman hears someone calling out for her…a snake calls out to her and tells her that if she is hungry she should just eat an apple. She is very tempted.. but she refuses to take the apple. Much to the snakes dismay. Then the man shows up again, carrying some tomatoes he found. The woman tells him about her encounter to the snake and as they wonder what would have happened if she had taken the apple… we see them imagine them being punished with shame.. and in their imagination we seem to be fast fowared to present day eden where a slightly grizzled tour guide..in full hiking gear has a big smile on his face… as he is followed by a strange little tour group.
Among the tour-group as a woman dressed in new ages clothes, she appears to be Red's age give or take a few years. She seems pretty close with a girl wearing a pink wig and some Hime Lolita clothing. Then we see a stereotypical nerdy boy, who does the glasses pushings thing and asks Red.. where the Gunpla store in town is. The group is completed by a tomboyish girl who wears a sports tank top and a tracksuit… with prints of magical girls on them.. and a smaller stature dark skinned bald man.. with a purplish beard. As the group crosses the street we see an immense natural area with mountains and forest in front of them! Eden National Park! "My stomping ground" Red proclaims! "Autumn, if you can give Rosey, Rod, Rita and Rocky their maps.. and lunch kits we can get on our way.
We then see a close up off the map and Indiana Jones style we see a line appear on the map as we see the group trek across a path. With the Hime-Lolita Cosplayer falling down a few times and the Fit girl hopping some boulders.  Eventually the group pauses in front of an apple tree, while having their lunch Rosey tries to swipe the dirt from her outfit when the apple she picked rolls away from her.. as she goes to pick it up she discovers a weird portal looking thing…at the back of this apple tree. She tells the group about it and they investigate. Rod theories it might be a wormhole like he has seen in many sci-fi anime, while Rita argues it might be a magical phenomena .. she could know because her best girl.. is a magical girl!  Red tests it by sticking one of those walking stick things through and it just goes past the barrier and gets back unharmed.
They decide it is best not to jump through strange portals…but then an accident in the mines nearby causes a mountain cave in and a rock slide.  Rosey who is not very fast.. and Autumn isn't that fast neither know they will never make it to safety… Red as the tour leader then decides that their best bet is going through that portal.  As they go behind the portal  they seem to end up at the exact same spot.. confused they look around.. nothing has changed.. but when Red tries to stick his  walking stick through the portal again.. he hears the loud kachunk of it hitting rocks.. Wherever they are.. they are trapped here now!
Confused, the group tries to reorganise themselves. They notice they lost GPS signal… and their cellphones have no reach..but the hiking path is almost the exact same. Except for one detail… a small sign is placed near the tree that says it is forbidden to eat the fruit! Confused, the group tries to make their way back through town.. and when they get there… The townsfolk all look as strange at them as the group looks on  the townsfolk. except Red.. he looks delighted! The townsfolk are all naked. A man shows up.. a short and rotund cop.. kind of looking like Danny Devito.. he has a cop badge tattooed on his chest. He tells the group that it is forbidden to cover themselves as it is disrespectful to nature. Rosey screams in terror while Rod asks if the town at least has some Gunpla store! 
The Second Episode
We then would move onto a bit of a timeskip!  We see Red sitting at a table with the mayor of the town, he looks like Mayor Haggar from Final Fight… of course they are both naked!  They are talking about how Red's group is adjusting to their new lives and if the apartments provided to them are satisfactory. Red gives us some exposition that people have been slowly adapting. Rod has gotten a job , Lita is giving some fitness training to people and Rocky has been the emotional support that tries to pull everyone trough!   We see some clips of them doing their new things… naked.  Though some reservations in going out can still be seen. Red then sights and says " except for Rosey who has fallen into a deep depression and refuses to leave her room" 
The mayor then asks Red to take him to her.. as they knock on her door. She opens the door but is rolled up in all the blankets of her bed she could find.  Looking deflated and kind of starved.  The Mayor and Red try to get trough to her.. with Red telling her.. that if it is because she was slightly more chubby then the others… there is no body shaming here!  It is okay!  Rosey gets quite angry with him and tells him that is totally not the reason. Unlike Rod and Rita she doesn't feel shame about being naked.. she doesn't care she HATES it.  She can not express her individuality! She hates uniforms.. and nakedness is just another uniform!  At least it is to her! She can't choose her body. so she can't express how she truely is.
The Mayor asks if she would like a tattoo, to make herself more unique and he will pay for it.. but Rosey just cries and tells she wants to go home!   The Mayor tells her that he sends people to check on the portal every day.. but the ruble in front of her Earth's apple tree does not seem to be cleared up yet… he doesn't know if it will!  She tells him that she still doesn't want a tattoo, it doesn't feel right for her.  She wants to adapt herself.. to reflect how she feels.. not some permanent marking. The mayor then thinks!  He gets an idea and tells her about an outing she might like.  That will help her be more unique!  She agrees to come and doesn't really show shame for her naked body, nor does Red. Rocky tags along as her support and cheers her up.   Together they go perfume making!  
Mayor Harold tells her that clothes here are seen as an insult to nature!  Hiding what nature has given us! No other animals wear clothes.. so why would we put ourselves above them .. and nature.    Yet that doesn't mean they can not distinguish themselves…many species use scents to attract a mate.. so perfumery business has been booming.  In Lucky Star style.. Everyone imagines what scents would compliment them best. Rosey decides on Raspberry's Marshmallows and a hint of peach, while Red would like to smell of pine clay! Like  freshly treated soil!   

The group then goes on a cute little adventure to find all their ingredients showing off more parts of the nudist world. We see technology has developed somewhat differently!  For example we discover mankind has never been to space, when Red begins talking about his love for space travel…. Together they deduce that because Eve has never bitten into the apple, mankind never gave into sheer curiosity!  So science developed simply out of need or passion.  How can I seduce a man better, was investigated so perfumes are far more established and complex than in our own world,  heaters and medicine against pneumonia would be much further as well… yet stuff like space travel.. or atomic sciences have never been fully explored.
Same goes for underwater technology! Mankind never thought about putting clothes on people.. because it feels so unnatural.. they simply never thought about inventing a diving suit! Rosey wants to make a perfume for her best friend as well and decides she would smell like Nightshade and Roses.. but when trying to get the roses.. she realises.. there are not real garden gloves to cut them! YEt people developed a "pesticide" for a rose to drop it's thorns.. Much more complex.. but a much more logical solution in a world that never thinks about clothes.
Eventually we see Rosey cheer up a bit and open her own little perfume place called Pink's perfumes. Rocky is seen across town flyering for it.. and he does it with so much zeal he kind of forgets to be awkward. Rosey makes some friends in town as time slowly begins to move past her depression again as we can see the seasons change. Ending the second episode of the show, we see the season change in our world as well. The hiking five however had very little ties in the old world.. so it is only discovered very late that they are gone!   Now we see a blogger from the other world notices that five blogs stopped on the same day, all announcing they would go on a hike!   An email is sent to the police asking if they could take a look . As we see our naked little group again.. this time everyone is smiling.
The Series picks up
In the first half of the series we see the group adjust to life in the naked world. They will go bake pies for Halloween, but with no oven mitts they have to get used to baking pies with one of those long pizza baker stick shovel things. They even enter a pie baking competition. We see an episode of Rod and Red hosting a "science fair" in town , trying to convince the mayor about the awesomeness of Rockets! While they also visit factories and discover all protective clothing has been replaced by some sort of other tech. So while building their rocket, instead of hard helmets they have to find a way to install ceiling nets, to everything that could fall, which would ensnare them for a comedic scene. We see Rocky and Autumn doing a charity event, which would be like a Hallow's Eve moonlight dance.
 We get an episode of Rosey trying to use her perfuming knowledge to develop a more potent sunblock for the group!  The nudists of this world .. never hid their skin so they are much more tanned and don't sunburn easily but they themselves do.  The town  also holds an  ice sliding event..  in the winter think of curling.. but with people just slipping themselves across the ice,  to land in a circle with points. Like those green soap slides.. mixed with the "new year's dive"  Then drinking chili-infused hot coco to stay warm. We would see a lot of benefits from naked living as well. For example at one point Rod and Rita start dating, but because you already see each other naked.. that whole Will they won't they.. and how do I get into those pants.. phase of dating doesn't happen. People click more naturally and it's much easier to tell if people are actually into each other.  
Eventually the group would be able to go back to their world and all would do so.. the road got cleared up and the portal was found.. the group got rescued around the start of the second half of the episode. Rita and Rod get married pretty fast in the old world.. and everyone seems happy…. for a while. Little by little we begin to notice trouble in finding satisfaction in their old lives. Autumn for example suddenly notices how much of the day goes by just by doing laundry, how much water she wastes to do so. Rod and Rita go to the beach and see their ugly tan lines.. and Rod having to deal with awkward swim shorts.
  Rocky gets insulted for having a geeky t-shirt on and on how much larger social differences are between rich and poor! In the naked world.. they could not see if someone was rich or poor… everyone was much more equal but not here.  Over all everyone discovers how much time they are wasting with very unnatural things such as ironing all your clothes, picking out what you want to wear.. buying new clothes and all those things… The first half would focus on the joys of being a nudist and the second part would focus much more on little adventures that focus on how unnatural we can be at times. With for example a gala, where the news of their rescue and trip is being told and everyone is forced to wear formal clothes that doesn't fit any of them…just for a good picture in some newspaper or something. Even Rosey has to admit this is not her style…but they are more or less forced.
In the final part of the series, the group has become pretty dysphoric with how things are done here. Realising that sooooooo much is done on sight and clothing. This goes as far as that in wars we recognise friend or foe, by their clothes and we can strike without mercy.. without it it is much harder to tell and we are much more to tell who is friend or foe.. so we would be much more willing to open for dialogue.. in life in general.. people don't go .. oh look at him in his leather vest.. he must be a chad in the other world.. That Stewardess in a plane or that waiter in a restaurant.. you can't just whistle at them like a dog.. they might be regular people here.. no you really have to remember their face if you want to call them over.. or treat them like a person! Clothed Earth decides they want to cut down the apple tree though! Because.. what if the naked people try to invade… we should not risk it! The group is aware of this happening and everyone has to make their decision in which world they want to live.

Red and Rosey have the easiest time to decide. Red will go back to the naked world and Rosey will stay in the clothed world, she has used her perfuming skills there to become a big success but she loves her clothes and the colours so much! We see them talking to the group conveying both their points trying to keep some friends around… when the others expect Rosey and Red to have a fight on the final day.. They say their goodbyes super friendly! They respect each other's worlds, but also acknowledge they really do live in different worlds.. that both worlds have something beautiful to offer but the world of their preference is clear.
The end credits would reveal who had chosen to remain with Rosey and who went back to the naked world… with both groups growing longer with new people.. showing people really dig their beliefs.  A post credit scene would show Red having completed his naked space program.. with Rod having invented a bubble people can go in.. rather than a suit.   As Red looks at the earth from space.. naked.. he smiles constantly and as we see the earth turn..it turns into an apple.. and a cutely dressed Rosey takes a bite off it.… 
That concludes my take on a Nudist Slice of Life anime! I know it doesn't delve into the "actual" real world nudism, which is great in it's own way! I do admire the people who do not blindly follow that mob mentality while they clearly desire something else.. but as I said, that is not a world I could faithfully create or do justice. I am very much the opposite of a nudist..but I hope this little show will demonstrate worlds like that can perfectly co-exisit, as long as you make the choices you are passionate about! If you have a challenge for me to make a new story let me! Or tell me what you thought of this story! Thanks for reading!