Hey there little monsters, today it's time for another sunday special. This time it's the Owl Blog Tour! For those who don't know who the OWLS are. It's an acronym for the Otaku Warriors for Liberty and Self-respect. A band of people promoting acceptance no matter your skin colour, gender, capabilities sexuality or beliefs. Having quite a couple of links with them myself I recently joined up and this is my first blog tour I write for them. The subject of septembers tour is going to be lovers… something I am very much not. I am so panda that I barely even know anymore what the word means. Hence I am not looking at any proper couple.. but the hints of romance between a couple of ten year olds.
Unbroken Bonds
While there never was really an official relation between Ash and his companions I think they have been shipped aplenty. In two cases there even was some clear cut romantic subplots. In the Pokémon anime, both Misty and Serena definitely could have been lovers of Ash. No matter who watches the Pokémon anime , they see that Ash and Misty were supposed to end up together and even more so with Serena. What changed them from potential lovers into star crossed lovers in one foul swoop? It wasn't really their age, after all in the anime Ash, Misty and Serena act much closer akin to 16 year olds rather than a 10 year old. By every romantic movie or book ever written they SHOULD have their happy ever after together. They formed bonds together due to the wide variety of experiences they have seen of each other. They have seen each others good and bad sides and they support each other regardless of it. It's not the friend zone either because throughout the series clearly there are hints of both sides liking each other. In fact Misty was my first experience with a Tsundere if I ever saw one.
Serena's crush on Ash is established from the get go the first episode clearly going into a romantic subplot. So how can couples who are this compatible and do take an interest in one another not end up together? This is something I have oftenly asked myself, I have been in Serena's and Misty's shoes more than once.. I have met my Ash(ley) and saw my romance fall through even after we admitted we liked each other.. and being able to talk like we have known each other for ages. Yet there is a force that tore me and my Ashley apart.. and it's the same force that tears away Ash from Misty and Serena and that force is ambition.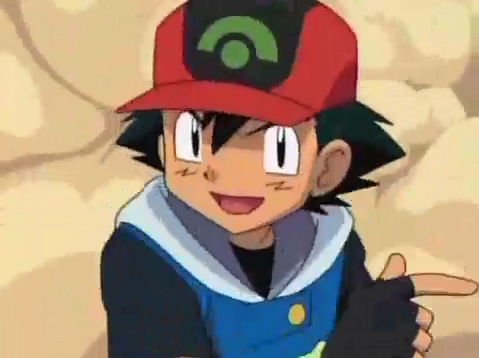 Unified Minds
In society there are so many mantras what we have to do in life. Some incredibly dated some newly tacked on. People are brainwashed hard into believing that they want to be a doctor living in their house with a white picket fence, a loving wife and their 2.5 children. Everyone HAS to get a job right away, everyone HAS to aspire to be larger than life and we live life to be 'normal' or recognised by others.. rather than accepting who we are. Ash falls in that same pitfall as many and as a result is missing out on beautiful things life could offer. Ash is determined to win a pokémon league.. to be recognised by his peers to be special without being 'special' .. he follows the standard boys dream. He is quite passionate about it, which in turn makes him more appealing to the girls… who also follow the standard doctrine. 'Well that is an ambitious guy.. that one is a catch.. it will lead to that white picket fence.' Little do they know they fall in love not with each other.. but the ability to follow that standard dream that everyone in the world seems to follow. Yet because Ash is ambitious he becomes unable to settle until he can live up that dream and that standard set by society. Success, partner, home and children is basically what it comes down too. Nearly everyone strives for that package in some shape way or form.. it's the blueprint of a life at least. While in our world success is somewhat flexible term, just get above average income and you are deemed successful, the standard in the Pokéworld is a lot higher. You HAVE to be the very best .. like no one ever was.
This gives Ash an unfulfillable ambition, an everlasting itch which blinds him to the next step in his journey. Because in his own eyes he is not successful yet he can not move onto the step to find a lover. Meanwhile because Misty and Serena also strive for the same thing Ash ambitions makes him a lot more attractive to them.. creating quite a toxic situation. We all crave for some stability which ambition creates and thus we end up thinking a doctor is more attractive than a plumber. A Pokemon champion is more attractive than the guy who does not travel anymore. In truth.. and I do believe this is also the reason why we have so many divorces , a great many of us aren't looking for the perfect partner for us, we are looking for that person who can give us that standarly perfect life and quite often those two do not have to align. We oftenly delude ourselves in needing something we do not need. In a way a great many of us are Ash. We do not need to be a Pokémon Champion.. nor do we need to date one. Generations of brainwashing tells our subconscious we do though. So all our minds are set on solving that perfect little puzzle.. yet you might not even fit in it.
Hidden Fates
So because of protagonist syndrome Ash will de doomed to fail in settling down with the girl of his dreams. In my eyes a part that would have fitted Serena perfectly because she had a crush on Ash from the get go. Misty arguably fell for Ash because of his determination and ambition so he should he settle for her there is a risk of losing that attraction. Serena liked how he helped her and the 'motionless' or core part of his personality. What I mean by that is that we can fall in love with a person based on they react or how they intrinsically are. Ash IS ambitious because he has unfilled desires and dreams but they way he makes sacrifices to protect others (by saying goodbye to some of pokémon friends) just happen because. No matter if he is the champion and a billionaire or as he is now.. Ash will always help those in need.
Yet his ambition has a limit, dreams can be fulfilled. His ambition will grow or weaken as he develops while the helpfulness is a constant. Per example I am a very careful person right now, I used to be happy go lucky but the situation requires me to take more things into account as I had more things on my plate. Would Ashley have fallen in love with me because she liked happy go lucky me.. we might be at odds now. Part of our personality is in flux, it changes as we grow and if those are the traits we happen to fall in love with, we risk falling out of love as well. Misty fell in love with Ash because of the passion he displayed, his inner fire. Serena fell in love with his kindness and his sense of justice.
Both valid reasons but in case of the latter a much more stable base. Yet that fire is a much more potent aphrodisiac. A drive, zeal and passion are quite a bit sexier in the eye of the public and once more a reason why ambition is a dangerous thing to fall for. If you swoon over ambition it may be your fate to stand by the sidelines because their success comes first.. like what happend with Misty and Serena . If you do manage to snag someone with ambition it might be your fate to see the love fade away when that drive fades. After all at one point the ambitions will have their success, partner house and children.. how ambitious they remain after that remains to be seen. Those who truly fall in love with each others true core.. are way more often fated to remain together. Serena fitted this role very well but Ash was just to ambitious. He moved away to Alola to be the very best and he inspired Serena to go to Hoenn so she can measure up to him. Ambition is great birth control.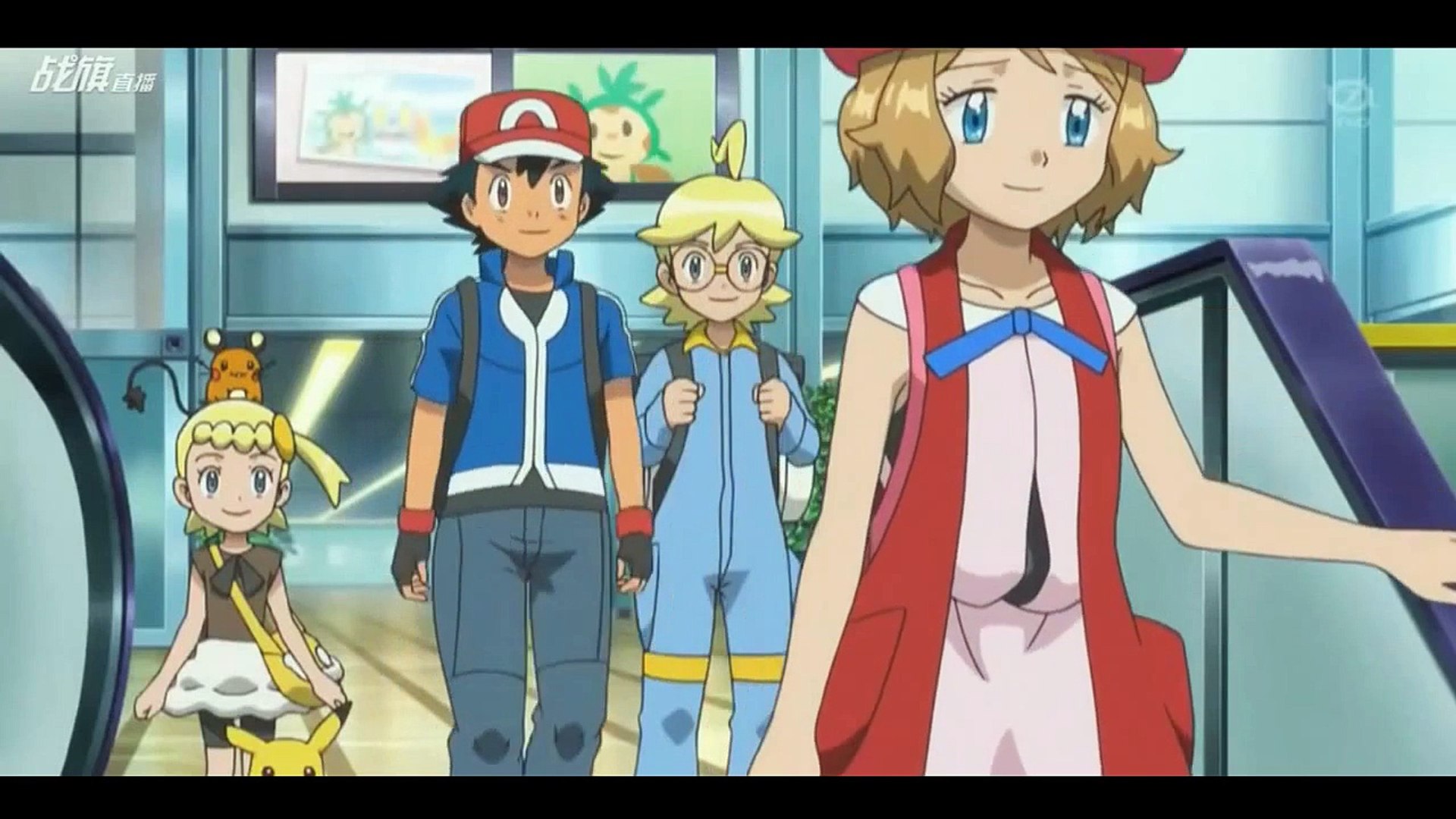 Team Up
While we promise to be their for our lovers in sickness and in health we only select them in health while in truth is we are oftenly only selected in health. Serena and Misty won't ask Ash to stay with them because it would break the status quo.. they would take away his success. Misty could not ask that of him because she would ask him to give up what made him a potential lover for her. Serena could not ask that of him because she fell in love with that core and she knew that Ash would sacrifice his goals for her if she asked. On his turn Ash would never go for either of the girls because his step one has not been completed and he will not be happy without fulfilling that ambition, become the everlasting traveler making him unreachable to both shippable girls.
This brings me back to Ashley.. my one that got away (who is not actually named Ashley by the way) who moved away because there was a better career waiting for her seeming totally convinced when she told me that a proper career comes first. Not long after my best friend moved away because he had to put a career ahead of his friendships. I mean we still are friends but I am the type that would rather settle for a bit of a lesser job and live closer to my friends.. rather than a high paid job but barely any time to see or go to my friends. Misty was looking for a lover to start a future with because of ambition that future could never really start not even during their second journey together.. not even now that they hang out during their semi third. Serena for the biggest part was just glad she could spend time with Ash.. yet ambition made them go their separate ways. I am like Serena and I feel the world is wrong. We seek someone to be happy with in the future to build up to be that standard family you see in stock photos.
Ambition is required for that in a way. I want someone to be happy with right now so that I can be me..not this boring bourgeois version of me that does well in the eyes of society. I don't want a white picket fence! I'd risk being a means to an end. I do not need.. and you do not need someone that wants you for their picture perfect. We should stop wanting a lover for the future and start wanting a lover for the now. That might sound wrong but if I am happy with my lover now and live in the moment, that happiness is always pure. It's not because I want to have children someday (I don't ) it's not because I want a bigger house (I do want that) it's because of that moment! Each moment that follows is just as pure as I do it as me.. not 'a good citizen. Ash and companions highlight this for me. There is so much potential happiness going to waste because they imagine more of the future.. and because of that pesky ambition. He keeps his eye on the future and is blinded for the now, like many of us when it comes to lovers. People get cast aside for reasons like 'My parents would not like them' 'I do not need the extra baggage' or those who stop talking to you when they find out your sick.. no matter how perfect you are in terms of compatibility doesn't matter if you delay their dream.. the dream is often more important than the one to fulfill the dream with. Ash dream was to become a pokémon master and those he travels with too complete it are secondary. Ash journey has been long and so much potential happiness got wasted, while in actuality all he needed to say to Misty or Serena are the words I someday hope to hear from a girl.
"I Choose You'
This concludes my first OWLS post. It might seem like I am bitter, but I am not really. I just question the concept people have of lovers. I am perfectly happy without one as well. Because I do not strive for that perfect little future don't have the ambition. For all I know I might drop dead before I ever get there so I try to strive for something much more controllable. Happiness in the now and happiness as my truest self. Only by doing that one day I might be a good lover myself.

For more ,probably less cynical talk, about lovers why don't you try Shay's thought it's up since the 14th! All you have to do for some of their content is clicking right here! From the 16th on Auri will have something special for you on this link.  If you are like me, super impatient, here you can visit them at their home page right here for a quick follow or reading what they are all about.

Now if you haven't clicked of here yet do leave a comment. Applications for lovers may or may not be taken seriously depending on how much wine I had by the time I am reading your comment.
Question to my Readers
Which Ash & Companion do you ship?
The Pinkest Poké Blogger is blasting off again.
XO
Pinkie