Hear ye hear ye , Princess Pinkie is here with a new Pokémon Post
Greetings to my Loyal Subjects and Island Guests. As you may or may not know I am kind of into a little franchise called Pokémon. THE game that defined the collectable creature catching genre. However there are so many great Pokémon games that do not follow that formula. This post should go live on the day New Pokémon Snap is launched which is a great example.. but what are some other great Pokémon games to play if you are looking for something besides the 8 generations of goodness?!

Let's discuss a few games I love to bits! Like a top five.. but without any particular order OR even saying these are THE best.. if you have your own opinion that is fine. You could have had the same opinion as a Unicorn-Duck Princess.. but whatever suits you works as well!
Pokémon XD: Gale Of Darkness
Released in August 2005 a sequel to the game Pokémon Coliseum was launched. Both games were sort of in between the classic Pokémon Stadium Games and the Main Line titles. When I played this game for the first time I was not sure if I liked it. It has some very odd music choices that while great do not always seem fitting. Like using Wild West styled songs for a forest song, while using a desert sounding song for a western town. With some very odd battle themes as well and all in all being a bit clunky. You can not travel the world but use a map system to bounce between several locations that have a few static screens you can interact with. You know those kinds of static backgrounds that they used in Resident Evil and Final Fantasy 7 through 10. Static camera allows you to walk around, interact with a few items and such. It felt slightly cramped and very limited when we compared it to what we were used to. Catching Pokémon was also very limited to so called Shadow Pokémon.. and later a few places where you could place some food.
What makes this game so great however.. and it's prequel at that is the amazing double Battles. Everything is set around Double Battles and the Shadow Pokémon feature. There are some wild Pokémon you can catch.. but they are nothing compared to the Shadow Pokémon. More powerful versions of pokémon with their heart closed off. You have to steal them from their evil owners and befriend them so you can purify them. The really good Pokémon to use in this game all start out as Shadow Pokémon and are very miserable showing you this game doesn't mess around! The double battles are a lot harder and really require you to strategise a bit. The story of the game is also pretty fun with some very colourful enemies. Micheal the protagonist isn't as much of an Edgelord as the guy in Coliseum was which makes him a lot more charming. Seriously the other guy looks like he is about to whip out his Beyblade or something.
The Plot of this game revolves around an evil team named Cipher wanting to weaponise Pokémon, and will have you face off against the legendary Shadow Lugia. You really feel like you are on a goal to stop that evil team , rather than on a journey to become the very best. This character has much more tangible goals and while that sometimes does mean competing in a tournament or such, it isn't the main goal. This time you are liberating shadow pokémon from their cruel owners and trying to nuse them back to health trough double battles and love. Which gives it a nice fresh and more dire tone. This game offers a good challenge, a nice story and is just different enough..but also similar enough to pokémon to be somewhat of a safe choice if you want to play something else.
Pokémon Mystery Dungeon (Red) Rescue Team (Dx)
For many years now, over 20 we have been able to experience how it was to be a Pokémon Trainer, we dabbled in several forms of this With many trainer variants, sometimes we would just photograph them, while other times we yell at a Pikachu trying to make him listen when we secretly know he won't. However we have very rarely been given the occasion to BE a Pokémon. Released on my Birthday in 2005 came a game called Pokémon Mystery Dungeon Red Rescue Team for GBA.. or Blue Rescue Team for Nintendo DS. By then I did not have a DS yet so I was given a Red Rescue Team. A pokémon game that lets you play as ….a Pokémon, not only that.. this Pokémon is REALLY You.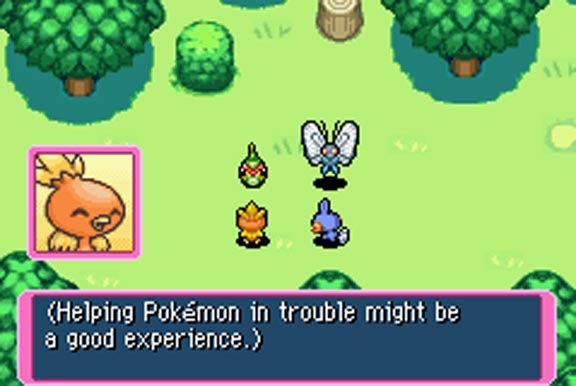 When you start the game you get asked a few questions and that determines which Pokémon you are. For example stuff like what do you like to do when you get home after school, how many friends do you have. Back then I would be a Squirtle, when I replayed it a few years later I was a Cubone and nowadays I am either a Squirtle or a Bulbasaur. Yet there are a few options like Charmander , Pikachu the other Gen 2 and 3 Starters and even Meowth or Psyduck! I haven't ever gotten it though. In later games I was a Skitty though, so I could not have been far off. Either way based on your personality you get assigned a Pokémon body, now you have to find a way to get your original body back and you do that by helping other pokémon. This can be various tasks like helping a Butterfree Mamma get her baby caterpie, or you explore a dungeon to find Pidgey's favourite kind of berry.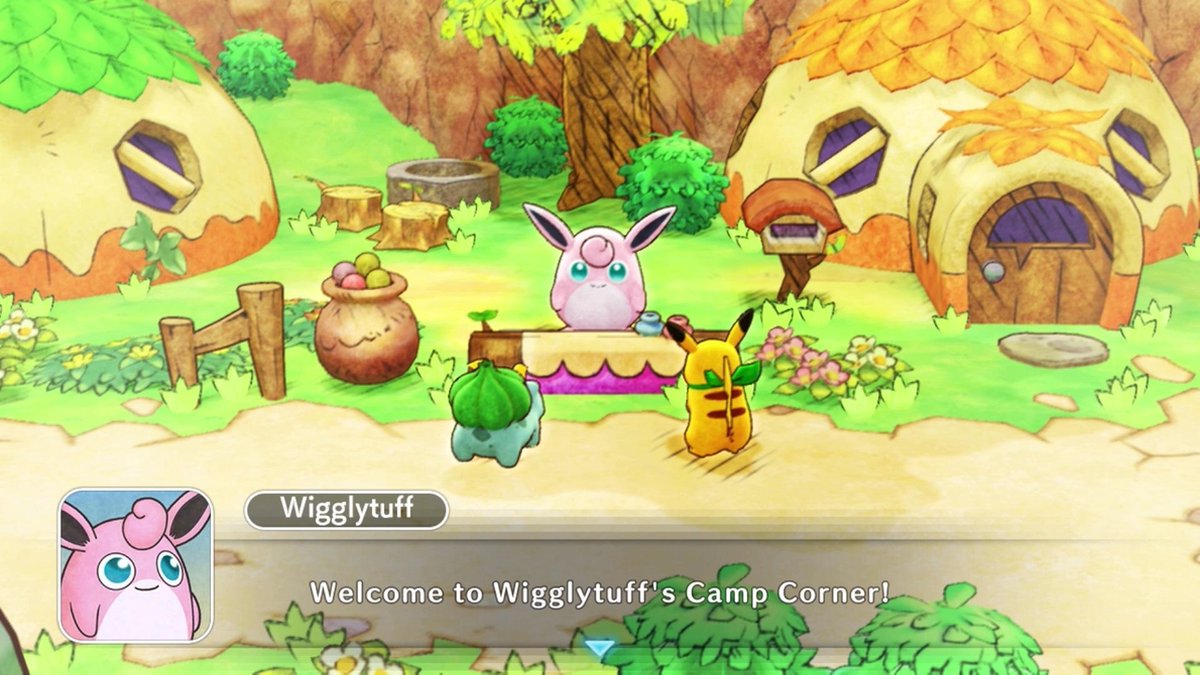 In a top Down zelda-ish looking style you can walk through a dungeon with a buddy (mine was Bulbasaur) bonk some pokémon on the head and learn some special moves to use against them as well. The dungeons are randomly generated and different each time, whatever task you choose to do in the maze determines how many floors there are before you exit, you earn money from rescuing stuff, upgrade your team ranking, upgrade your pokémon and if you are lucky recruit some new friends. The first one just felt so heartwarming and sweet and while the dungeon running can get a bit tedious in later stages it is just a sweet and delightful adventure to embark upon. It is very much worth it. Nowadays the Nintendo Switch has a remake of the game that improves on a few things so the cuteness has not ended! There is also some sequels but to be fair, the emotionally journey of this one is way stronger! It made me cry and the other games did not even get close!
Pokémon Puzzle League
Released for Nintendo 64 in september of 2000 this game is the only one on the list that pretty much has nothing to do with Pokémon..but it's still REALLY REALLY good! I could have given this spot to games like Pokken or Detective Pikachu or even Pokémon Trading Card Game 2 for Gameboy Colour, but for all of those I have a few gripes, so they wont come further than being honourable mentions here. What put Pokémon Puzzle League ahead of them is that it is the best game of it's kind on N64. A competitive puzzle game in the style of Poyo Poyo or Tetris Attack… in fact this IS Tetris Attack. The latter game was my favourite puzzle game on SNES and Pokémon Puzzle League is it's N64 counter part. However instead of vague creatures from the Yoshi universe we get Pokémon. Which makes the backgrounds all the more enjoyable for me.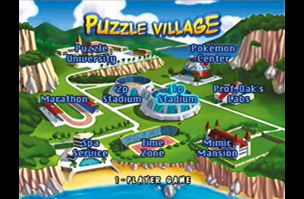 The story/adventure mode let's you battle against rivals and gym leaders alike and is the only game the Pokémon anime ever got.. except for a fan game I guess. Here you can just have fun against the classic theme rocket including their theme song, you can puzzle away to reveal screenshots from the show and everyone you face is as faced in the show. As a kid this was great. Gameboy Sabrina was waaaaaaay different from her anime counterpart. Team Rocket lacks Jesse and James and Brock and Misty where they throw away characters. Not here…this game is great to play alone but is even better when you play it with friends and the threshold of this game is zero. You can fire it up, play a match and turn the console off again. Perfect between home(work) and dinner. It's light cute and very nicely animated with a very cute tranquil music list. It is just Tetris Attack.. but it is my favourite version of a game I already love.. so it earns it's spot on this list!
Pokémon Pinball
Released on April 14 1999 this is the oldest and perhaps strangest title on my list. A Pinball game? Does it seriously beat out Pokken or even Pokémon Go?! Yes! Quite so! I am not a fan of Pokémon Go persé, I enjoy casually checking Pokémon sometimes but I do not like the business model attached to it. I really dislike how it shines so much less special, I really dislike how it takes up so much box space with all special variants. So no… it won't be on my list, the game I pick might be a lot more simple and less visually pleasing but boy oh boy does it have some charm. I loved Pokémon Pinball. It was a gameboy colour game with a rumble feature which was totally unique. It allowed you to play two machines, Red and Blue and you could travel across routes , catch pokémon and even evolve them by just flapping some paddles around. It was such a creative take that worked really well.
The idea of using a Pokéball as a Pinball (or is it a Pinball-ball?) already is kinda clever and they get so much mileage out of it. You first play the board to travel to one of the many routes in the game, then make a Pokémon Appear that is indeed living in that route. Then you can hit it five times to create the word Catch, after which hitting it with your Pokéball-Pinball-ball will allow you to capture it. Now you can rinse and repeat OR level up the Pokémon so it can evolve. If you do well you can even make it all the way to catching Mewtwo and beating the game.. but you need some serious pinball skills for that. This does make the game a bit weird to play though.
Evolution has to happen in one Pinball Session and a lot of the catches are behind an RNG element like the routes selected, the pokémon that spawns on those routes. This is fine at the beginning and it pleased kid Pinkie very much but when I recently tried it again I felt some deep frustration with it! If you make it further in the game you will need certain pokémon, for example let's say machop. However instead of machop three other pokémon can spawn as well.. and even IF you find Machop you will need to level it up twice without losing all your pokéball-pinball-balls which means you have to be quite good at Pinball. On a device with limited battery life and visibility., which can be a frustrating task. However if you just play this game a very sessions at a time and consider the Pokémon caught a bonus to your pinball experience rather than something you have to complete in a short amount of time this game is really great and young me spend many many hours on this title that was actually owned by my sister.
Pokémon Ranger Shadows of Almia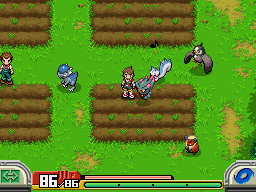 To this day I still haven't found a copy of Pokémon Conquest to play and the DS era of Pokémon was the one I missed out on the most. One title I did get the pleasure of playing was Pokémon Ranger 2: Shadows of Almia and it might be my favourite Pokémon game that is not a main-line Pokémon game. I mean it's friggin adorable! It's so good! The graphics are cute , the characters are adorable and it's one of the few games that does really force you to use your stylus that came with the DS… because Pokémon Ranger was all about drawing loops of friendship around some pokemon. For those who don't know what that means, this is a game in which the main gameplay has you draw circles around moving objects!
I know that sounds super lame, and to an extent it is kinda lame, especially later in the game, but this game is dressed SOOOO well it doesn't matter. It is kinda fun to see all the special attacks a Pokémon can take to prevent being wrapped up in a laser lasso that makes it more friendly towards you. This game has elements of the old Pokémon games in that you have a world to explore.. and each time you catch something or get a new mission you open up more of the world. In a way it feels like a puzzle game, because drawing loops is mostly used to get a new friend towards a place where you can use their effect. Draw circles around a magnemite and it can turn on the power, draw circles around a squirtle and it can put out a fire, but you only have so much energy if your Lasso breaks, you lose your job and lose the game. It's kinda interesting how much milage they get out of drawing circles!
So the gameplay is odd but satisfying but what really makes this one of the greatest Pokémon Products ever is the writing. This game is super funny! Sometimes intended, sometimes less intended. "Touch the Bidoof" is said to the ranger and I am already laughing, or how about the time that the evil team is using an ice pokémon to make snow cones and not knowing what to do with the player character, they offer her a snow cone as well. Your rival failing at everything he does but still keeping his ego up was incredibly funny as well and there is just this great vibe of work ethic in this game that makes it feel wholesome. Everyone is living with their Pokémon and working with them and it offers a very interesting peek into the non battling side of Pokémon. The music is great as well! It lacks the endgame and the "community" that other Pokémon games get but by arceus is this game the gem! Skip out on the first one though that one isn't half as good! Just play this one you'll have a great time……and perhaps some stylus burn from drawing so many circles.
Those are five fantastic games that are very much Pokémon Franchise games that aren't part of the main line! Of course the original Pokémon snap was amazing as well but I felt that would be such a cheap choice! Soon I will be able to tell you if New Pokémon Snap is any good! Until then tell me which Pokémon "spin-off" games you really like! While you do I will take a nap and wait for my game to arrive, because remember folks. Friendship is Magic, but Dreams are even more Wonderful! Oyasumi!