At times like these.. We need entertainment..and sure anime offers entertainment on it's own but sometimes you want something more.. something ancient.. something more befitting as a princess. Bread and games! In the past I have done my take on Death Battles….with a twist because making people battle to the death is mean! In fact making them fight in general gets them hurt is mean as well! So I let the character face off in non violent ways! This time I will make LeLouche and Kamina play a game of YuGiOh!
Why Kamina and LeLouch playing Yu-Gi-Oh?
So the way this works is I focus on characters that have a lot in common. Before I had Naruto and Luffy play Mario Party as well as Yuno and Junko play a game of Gloom. Today I chose to do something a bit different..because this is not just a simple match! It's also a lesson about perspective. About how opinions have a value that is very different to the one owning the opinion compared to the one listening. Even Facts can change if you look at them form the right perspective. So why Kamina and Lelouche?! Well first of all they both are charismatic leaders to an underground movement that fights the terrible people in power through amazing feats and mechs! One does it by using his brain to create larger than live scenario's factoring in the tiniest things imaginable, the other does it by sheer reality shattering determination. In a way it's a battle between brains and heart. YuGiOh is an interesting battlefield for such a match.
I also chose this math because it would feel extremely one sided. Something you can very easily call at first glance. We all know LeLouche is a lot smarter than Kamina, he can outstrategise him very easily. If they were to play a game of YuGiOh as we can play it in our current day.. there is no doubt LeLouche would lose to Kamina. Yet this where negativity on the internet.. and flame wars start. People ASSUME just from my title.. sure LeLouche would win, he is so much smarter. We already determine the skillset in our mind needed to overcome the challenge… However, is that really true from all angles? No! I hate LeLouche as a character and I love Kamina as a character.. so I am biased. So as a writer I am going to make Kamina win! If you have assumed that outcome, congrats! You looked at the one fact that I can not change.. the writer's preference. All the other facts I can bend, and I will prove this next.
Setting the Stage
If we take LeLouch and Kamina into a realistic setting than there is no doubt LeLouche would win… but what if I argued with you, there would not be a match at all?! Even with a concept of mine.. an event like this needs an audience. Modern day YuGiOh doesn't really have that, it's not all that fun to watch plus if we treat Kamina and LeLouch like normal guys we also take away what makes them great. They are Anime characters so people would want their match to be anime as well. People would want to see LeLouche shout out "You Have activated My Trap Card" or see Kamina contact fuse X Head Cannon with Y Dragon Head on instinct. We want this duel to be scripted and written in order for it to shine! We need that fan-service. This changes the outcome to the match considerably! A Match between LeLouch and Kamina in YuGiOh HAS to be set in the anime setting of YuGiOh to be interesting… and here is where "Zero" quickly loses his ground.
But before we will look at why I will make LeLouche lose let's first think about what type of decks they would be playing… just for fun! It's anime YuGiOh so this is all just flavouring. Both of them will have lots of machine cards. LeLouche will have a deck that is somewhat of a mix between the deck of Bandit Keith and Espa Roba. His signature card will be Jinzo. It is a powerful disruptor card that was very dominant in the Meta for years. LeLouche's style of fighting is very reactive, he forces his opponents into actions while taking over dominance through their mistakes. Thus his deck would contain cards like Cyber Jar.. Cyber Dragon and Man Eater bug (only a mechanical version to fit more into his archetype) He would probably play cards like Powerbond (which is a fusion card for mechanical monsters that doubles their attack power for the price of you paying their original life points next turn). Kamina will have a deck along the lines of Jaden Yuki.. Elemental Hero/Neos contact fusion decks, maybe some XYZeed cards, again with a mechanical twist.. but still very much in line with the hero deck, let's say a "roid" variation of Yaden's deck.. Kamina overwhelms ands rushes in, his strategy is focussed on heavy hits and using cards like Limiter Remover to gain new heights and overcome the new obstacle in front of his way.
You have activated my trap card! Role Reversal!
So once again we find ourselves in a conundrum! It looks like LeLouch would be more likely to have a reactive deck , he has the smarts and is super analytical.. and there in lies his problem. He is not YuGiOh's protagonist material. Whether it is Yugi, Yudai, Yusei,Yuma, Yuya Yusaku or Yuga, they all have something in common other than the first two letters to their name! They duel..with their hearts rather than just their brain. In fact all of the YuGiOh protagonists face a character whose intelligence is unsurpassed. In case of Yugi and Yuya they face the creator of their respective game, the ones that know all the nuances. In case of Yusei he faces a character from the future whose knowledge is unsurpassed. We see LeLouch make choices where things are being sacrificed.. oftenly not the things he treasures most.. but he is willing to make hard choices. Most seasons of YuGiOh go out of their way to show that this is wrong.
Kamina however is almost exactly what a YuGiOh protagonist is. Like Yugi he is the mentor of another, like Yusei he has a lower class origin, like Yuya there is some mythos about his father and about walking in his shoes. He also has some similarities to Yuma, where the lead of YuGiOh Zexal says KATOBINGU.. as a away to make him surpass his limits, it is basically the same as Kamina's well known phrase about a Drill Piercing the heavens. Kamina is even colour coded correctly to be a YuGiOh protagonist. The loud happy go lucky main characters were predominantly read, while the cool characters were predominantly blue. Kamina wears both.. and manifests both traits. Meanwhile Deuteragonists in Yu-Gi-Oh tend to be colour coded in Black or White. If this story would be a YuGiOh story Kamina would be the main character, and therefore be more likely to take the win! This is no Guarantee, but it is an indication.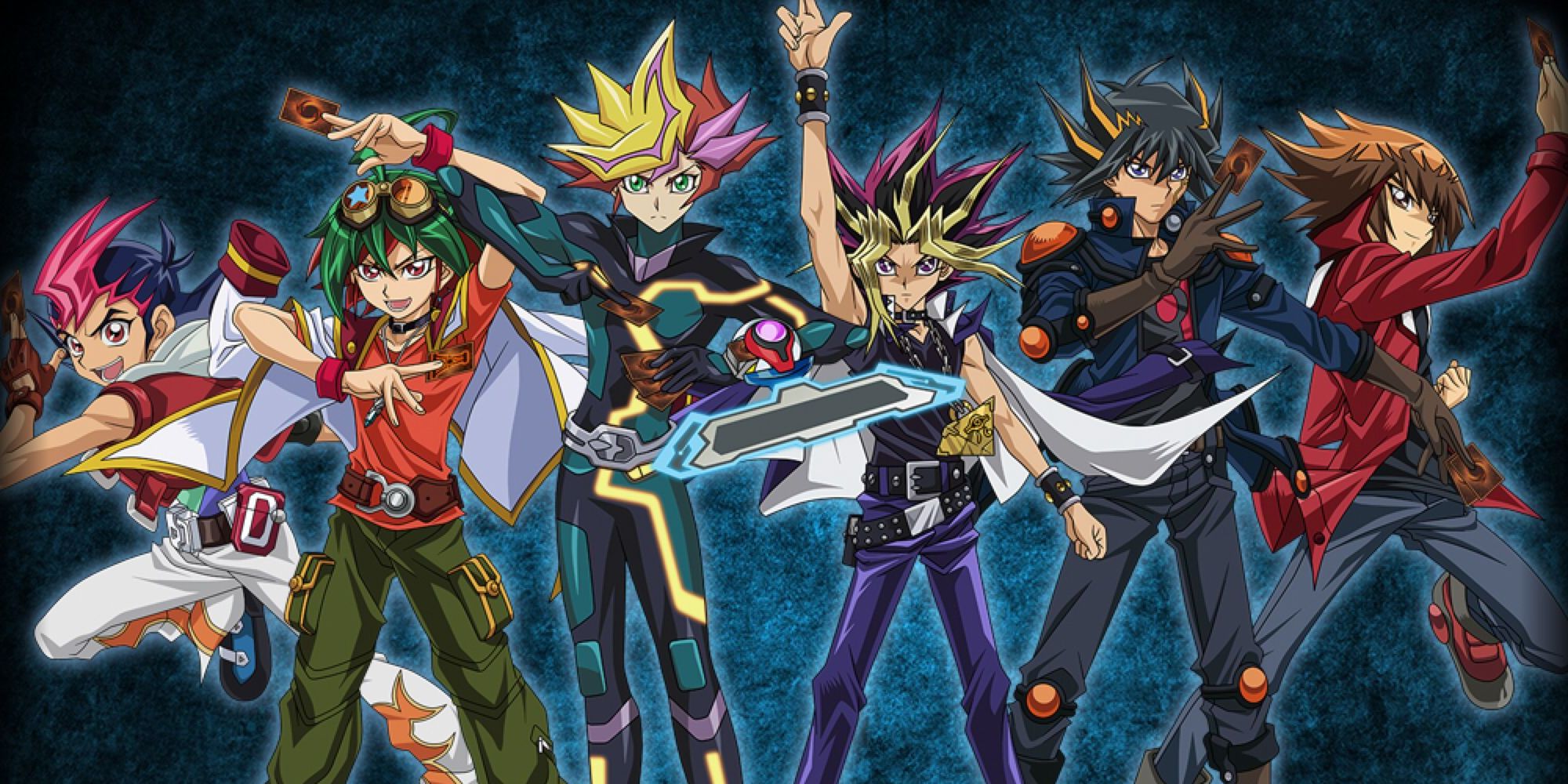 I activated my Spell Card: Power Bond!
Now LeLouch has a way to win through his Geass.. he could make Kamina give up the match. We have seen that people would try to resist his Geass, so even if we factor in Kamina's sheer determination.. he might be able to compel the man into a victory?! But I would argue that LeLouch would not use his Geass on Kamina for this. First of all LeLouch is a brilliant chess player and I think this would cause some sense of honour in him when it comes to games. He wants to prove his superiority often as well, at times in his own show even, flaunting it a bit. Like I established earlier this is for all intends and purposes a friendly game. Lelouch is very much a zealot for his cause and would be much more inclined to think about ways to make Kamina come to his world after the match. Use his Geass for when it matters. Perhaps he would make Kamina be forced to tell how Gataii works or find a way for him to get actually home.

By YuGiOh logic the match would have an audience of friends as well.. as rarely a match is watched without friends being present.. here LeLouche however takes and advantage.. as he is not the protagonist, he MIGHT be able to duel alone! However the Deuteragonists in YuGiOh tend to have a sidekick strolling with them. Be It Mokuba or that weird Robot in Zexal. LeLouch is not evil so he would probably have a companion…and unless that is Ralo it might be hard for LeLouche to use Geass in public. He still might… but it is heavily dependent on many variables. The power that comes closest to LeLouch's power is that of the Millenium Rod .. but we will put it in the millenium Eye .. because.. you know the obvious reasons! Either way the power of LeLouch ends up on the Antagonist spectrum.
Kamina on the other hand, is never really attributed a power… yet he very much has one! Kamina warps reality! At several times , Kamina WISHES something into reality. Whether it is for their gunmen to fuse, just by believing to it..to more subtle things.. like making the Katana in his sheath longer than it actually can be to old some offensive presence against a beast man.. Kamina has a power to stack the deck in his favour , quite literally! Can you care to guess who also has this power?! That's right! The Protagonists. Yugi , Yusei and Yuma for a fact have manifested new cards in their decks.. with either cards combining while there is nothing in the extra deck or cards being powered up! Exactly like what Kamina did with Gurren and Lagann or his Katana respectively. Like Kamina non of these character actually possess this ability.. with the exception of Yusaku.. yet they all manage to do it to land them a victory… just like how Kamina beats Viral. Unlike the Code Geas Protagonist, the Gurren Lagann Deuteragonist also seems much more likely to use this power, because Kamina is much more in the moment and less strategy! Reality bending by believing in your own will seems very much like heart of the cards to me!
The Actual Match
So how would this play out?! Let's say the match set up would be as follows. It would take place somewhere after the evil king arc of Yu-Gi-Oh GX. We all know the Shadow Realm is a Dubismn for death, yet Yudai has traveled to the world of spirits.. which also happened in Yu-Gi-Oh 5d's so this story could also be set after Rua's trip to the spirit world as well. Two people who died would travel back with them somehow to this new world. Not knowing how to get back Kamina and LeLouch would have to find a way to get back to their world.. which they would be trying. Both of them quickly find out to get anywhere in this world you have to learn how to duel. After getting their respective decks the two would travel around trying to find a way home.. before eventually hearing rumors about a duelist that claims to be from another world.. where giant robots are used to fight the evil rulers of that world. Seeking each other out the two would end up in a duel! Neither willing to share information with that other stranger.

Kamina would begin the match a bit stumbling..much like a Joey wheeler. Forgetting that Five star monsters need a tribute, and he would function as the exposition provider for the first part of the match where the basic rules. LeLouch would start the match carefully, playing monsters in defence position, like a Man-Eater bug along with some trap cards.. Maybe a Scrap Metal Scarecrow Trap card to get a read on his opponent first. LeLouch would not immediately punish Kamina.. as his ignorance could be fake! Besides.. even if Kamina would end up losing this match, he could always use his Geass on Kamina to make him tell him what he knows.. but there is something strange about this man.. he doesn't seem like a NeoBritannian, is he from another part of the world?
While LeLouch tries to read Kamina the man gets some monsters out on the field. Hero like robots.. a mix between elemental heroes and Jojo stands! When he has trouble getting over a high defence power, Kamina starts yelling at his two monsters to fuse. Just as LeLouch starts explaining to him that he can not fuse monsters without a magic card.. suddenly Kamina's extra deck glows and the two monsters fuse anyway!
From here, the man also known as Zero would start playing the match more seriously and more aggressively.. but for each smart thing he does, Kamina has some kind of "monkey" answer. Letting his monsters hit over an obvious trap.. but generating tokens over it, attacking a monster with equal attack meaning both monsters get destroyed but generating advantage of it. Mister Lamperouge would get frustrated.. and would consider using his Geass to make him forfeit as the man gets on his nerves. He doesn't seem to play by skill , yet this man is also completely unpredictable and what is with this incohesive deck?! It's unlike anything he has ever faced before. However Lelouche is also a proud man.. he is Zero.. he outsmarted the NeoBritannia military. He will not lose to this … strange man! He is smart enough!
LeLouch would get Jinzo out knowing this practically would guarantee him the victory! Equipping him with some fancy helmet, attack boosting item to make him look more like Zero. Kamina had just made a mistake and played all the cards in his hands on the field.. now he had no way he could bluff anymore. After LeLouch's turn there would be no more monsters on Kamina's field.. his five trap zones are locked off and he has zero cards in hand he could only lose if Kamina somehow managed to summon a monster that could beat Jinzo from drawing a single monster card. LeLouch explains this and tells Kamina to just give up.. like a good chess player he should topple his king..forfeit the match.
Kamina would then tell that no fight is decided before the final card is drawn! He knows Lelouch is not from his world.. he is too much of a fancy pants for that, yet he feels their spirits somewhat connect but Kamina just wants to win! This guy being all smug.. he needs to be toned down! Even if things seem impossible his drill is the one to pierce the heavens. Kamina would make a destiny draw finding card of sanctity (the anime version) into a monster reborn, bringing back a monster with 2400 attack points , equips him wih a drill item that gives however much attack power Lelouch added to Jinzo and then normal summon preferably something cute like a Kuriboh variation.. that reminded him of Bootah. Since most Yugi Protagonist get their own Kuriboh cards let's even call this one Kuribootah. Which of course magically appears in his deck. Kamina crashes into Jinzo .. and while Lelouch laughs at this silly mistake, Kamina reveals that by sending Kuribootah from his side of the field to the graveyard, he can inflict damage equal to his monster's original life points that just got destroyed.. there are no weak cards.
The royal family member would scream at first, on how impossible Kamina's draw was and his life points role to zero. Kamina laughs and says "Chance, who the hell do you think I am?" The two would shake hands , having learned from each other. Through this duel they have learned that the other does not know the way home. So in terms of gains.. it's actually a tie! Yet LeLouch swears that next time he will meet Kamina he will defeat him in a duel! Kamina tells him he never will because he plays with his mind and not with his heart before walking off in his signature pose. As he walks off a lost flyer blows towards LeLouch and he grabs it! "New Duel Runner technology? Something that provides energy for our city?! Perhaps this energy can be used to create a portal of some kind, he will look into it"
The Facts!
And that is how Kamina would win in a match of YuGiOh! While it is heavily coloured by my opinion, it is also guided by analogies and comparisons that closely resemble facts.. Yet that doesn't mean that I am right here. It doesn't mean that LeLouch would NOT win given the chance. I simply used my opinion to create a chain of events and set a stage for the underdog's victory. There is nothing "wrong" about it as all these things I told you are based on what I perceived. If you interpret LeLouche different than me that is fine but I have seen all the traits I gave him.. perhaps because I dislike him and are more prone to review some of his traits as negative.
Opinions or even ideas oftenly stem from a certain angle. Even when we talk about the same thing like "animation" one can discuss how good an anime is because everything is so fluent.. yet you can also demonise it for it's choice of colours, both still being tied to the subject of animation, yet different angles. So when we pit two fictional characters against each other we could look at the stats and do calculations on who would win.. or we could hold a vote and let the winner of the vote win.. After all an imaginary character exists only in our minds and if the majority believe that Wolverine would be able to kill Superman, than it is pretty safe to assume we can collectively imagine them winning. Yet the characters are also fictional, there are certain rules to fiction and a universe, tropes and style, so by placing characters in a universe it is also fair to assume they have to follow the rules of that world. Totally different outcomes.. non is wrong.

So when I dislike your favourite anime, or you dislike mine it doesn't exactly mean we have reviewed the same product. What I review as a pool of characters, driven more by plot than once own motivations , you might review as a nail biting action packed sci-fi spectacular. We perceived it differently, we had a different experience and as a result.. we arguably have not even seen the same anime. Sure the name of the anime is the same, and the events are the same, but that's not the whole thing, anime as we process it is an experience that uses our mindset to become.. a thing only experienced by you and by twisting that mindset or opening your mind you can create new experiences… such as this seemingly unlikely outcome.
I intentionally gave Lelouch Yu-Gi-Oh cards that were very metagame dominant , while giving Kamina more of an anime protagonist style deck, from the angle of who is smarter, Lelouch would win, from the deck building standard, Lelouch would win and based on how many victories one had…in their respective lives, Lelouch would win. Yet I love Kamina and not Lelouch so based on Yu-Gi-Oh's narrative structure and tropes I found a solution. Within this angle I am correct and this will be the outcome, (with maybe some details altered here and there) . It shows my opinion/idea is not incorrect, no matter how much one may tell me to die or that I am stupid. This shows there are no wrong opinions, only ideas and angles we have not explored yet and by opening our minds we will allow ourselves to experience entirely new worlds, and enjoy countless new possibilities.