Just after I transformed into a Moth I created a post about me playing Never Have I Ever. I found a website that spouts random prompts at you and for the first part I took on "the Embarrassing Edition"  but I never was really embarrassed. Now that I have transformed again, I decided to visit the site again and play another round of Never Have I Ever. This time though I will answer one prompt for each of the categories available on this website!
The Rules
The categories for this particular site are, Adult, Everyday, Embarrassing, Illegal, Travel and Work. For each category I will generate five questions before picking one that seems the most interesting to blog about! I can not generate more than five prompts and I am not allowed to skip one for being too embarrassing or too illegal. I MUST choose the one I feel will make the most interesting story!  We will deal with the most boring ones first. So the order will be. Work, Travel, Everyday, Illegal  Adult and Embarrassing. I am sure many would find adults more interesting why it is up so high..but there is a big chance this will be a dead prompt and I just have to make a story out of it!  

I also wish to make a part 3 of this post, but this time with reader questions! So if you like these types of posts, please ask me a Never Have I Ever question in the comments! That way I know people enjoy these random life snippet things and I can do more OR less of them!   The Third edition will go up in a few weeks.   Maybe around the blog anniversary!
Who knows! I am a Princess and I will do it when I feel like it! *Princess Noises*  With that out of the way let's get into the post.
Work: Never Have I Ever Gone to Work in a Mind Altered State from Drugs or Alcohol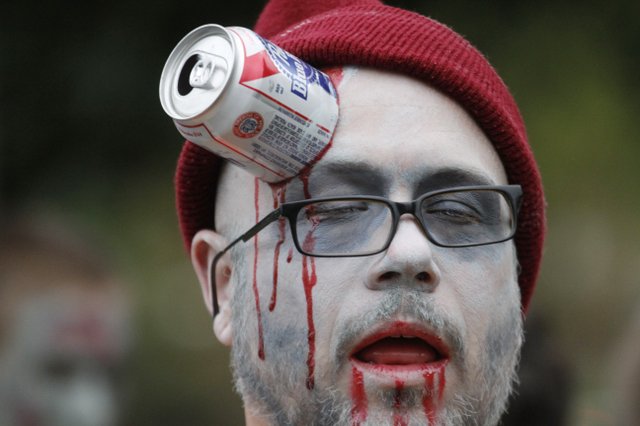 False(ish). I worked in a hardware retail franchise and every last Friday of the month we would go to a Club with the young members of the team to a Dutch 90's party. With very tacky music and just lots of fun. Lots of drinks as well. Unfortunately lots of drinks as well. So the Saturdays after the team was usually pretty hungover.  I never did though.. but one night was different. I was hurt emotionally, stuff happened and I needed an escape so I drank a bit more than I normally would if I have to work the next day. I can be a bit overly cautious if I have to work the next day, being too careful. That night I did not care as much .. and the next day I felt… weird.. not hungover … but still kind of drunk!  I went to work anyway and since a few guys were so hungover they actually were sent home .. looking like a corpse no one really noticed my state.
I made it to break time and hobbled to the grocery store. Perhaps some energy drinks would help me! However.. high sugar on Alcohol.. isn't a good idea. I felt so weird.. I had to stack paint cans using a ladder and I felt the ladder sway extremely much! So much I felt it was falling over. I could think.. clearly.. more or less but my sense of balance was intensely disrupted. I was so scared of being fired for being drunk.. but no one thought I was drunk, I had a normal colour (for me) I talked cohesively and reacted quickly, just my senses were so elevated I could not function properly. I am not even sure if I was not slipped something in the club back then… but I felt like that person in Limitless.. I suddenly spoke better Spanish then before helping a spanish customer, by describing colours in other words. Yet I could not hang up an item because very milimeter it shifted I felt like it would come crumbling down. The clacking of a keyboard at the main desk was soooo loud. It was super weird yet I was only in the mid range of useless of all the staff! So yay me!
Travel: Never Ever Have I been Seasick
FALSE! SO false.. I am extremely.. and I mean EXTREMELY prone to seasickness. As a kid I still could be on the water.. but now. No! I know I have talked about this before.. but among my five travel prompts this one came up in two different forms and it is by far the most interesting tale to tell so what can you do! I get so sick.. on the waves that I get sick on an air matrass on the water. I get so sick.. that I even can feel queasy on a waterbed. I can even get seasick in the pool by being on a random floatation device. I have two tales I want to tell you about my seasickness.. one happened on an actual boat at sea.
My friends and me signed up for a party with free drinks and free food and all we had to do is take a small boat ride to get to a private beach…back then I could be on a boat for a bit  So a 20 minute boat trip or something "short" wasn't that bad.. but SHORT in this case meant 90 minutes! THAT'S NOT short!  At the 30 minute mark I felt sick… at the 40 minute mark I wished I was dead and at the hour mark I really lost the will to live. We had a small swimming break because we were in some super clear water bit. I jumped in and refused to get back into the boat.. so sick I felt.. meanwhile the water was super cold So I was in to long already.  I got back in the boat.. and  waited out the last 40 minutes in despair.. I did not throw up..but  when I got at the beach and threw myself on a towel.. people asked if they needed to call an Ambulance boat thing.. I was that pale and unresponsive.  I began crying when they mentioned boat.. so they figured I was alive and left me alone… I did not  enjoy a single bit of food.. and only drank water. Luckily the boating rew decided to take the non scenic route back and that only took 20 minutes.. I only needed to recover an hour on the beach after that to be able to walk home.
The second incident happened on a vacation in Lloret De Mar, a party holiday.. fairly trashy place, but parties.. me and my friend bought something cute and white to wear while going out but that would look much better if I had a tan.. so I knew that on the water I tan a lot faster and I bought one of those silver air mattresses.. for maximum light reflection! I was talking to this friend when I had a short nap .. my leg was wrapped around some rope so I could not float away.. when I woke up however… I knew something was wrong. I was not sunburned at all.. but I felt terrible! I felt so weak and sick that I had no more strength in my body! None! I felt so sick I litteraly was a towel. And even though we were in only belly button deep water , the life guard had to come and drag me out of the water. He asked my friend if I had been using drugs.. and I just said.. no I am seasick… and all he asked me was really?! I was dragged on land…and I could just see him talking to his colleagues pointing at me.. they never saw someone so seasick before.. let alone on an air matrass in belly button deep water.
Everyday: Never Ever Have I been Stalked
False!  It's partially the reason why I never would use actual photos unless I specifically take them off the blog, and never of me in person!  It happened when I was very young and just got into MMO's.  I did not know I was into girls yet, and mostly connected romantically with very feminine minded boys.. in fact to this day I might be more Sapio Sexual but I love.. feminine energies and thought patterns….but the male body kind of repulse me so .. complicated.. anyway back then I was too young to fully grasp my sexual identity and on occasion would flirt with a boy a bit… or try.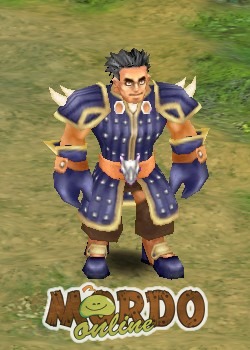 So I also flirted a bit with the guys I played my MMO Tales of Pirates with.  To me it was mostly an in character thing. I played a little magician girl that used magical seashells to cast magic and he played a big beefy pirate guy. So whenever the guy saved me I would say "My Hero"  as a casual joke. We were  like a mini guild of four people and we would talk to each other a lot. We had a brit..who played a swashbuckling scoundrel.. the brute from was a really nerdy guy from the Philippines and we had another girl, who was our healer. She was Australian and I knew her from an older game.  But she did not love the game that much so she was rarely on.
The Swashbuckler had classes and was on and off again.. but the Philippines guy was on all the time. This was the first time I began struggling with my health So I was playing a lot and staying home a lot. So we talked a lot.. he told me he was in love with me and I rejected him. Telling him I would not commit to long distance but he seemed like a swell guy! To let him off easy… of course this was a mistake! Even though I told him I was not looking for a relationship anyway he found a solution.
Without notice he was offline for three or four days.. and then he popped back online.  First he mailed me he was in Amsterdam and asked me if we could meet. I told him no, game and real life are seperate for me. The next day he was a lot closer. Booking an hotel near my town. He knew how the front of my house looked like due to a photo I shared.  I told him I was sorry but I really did not want to meet.. but he was crazed.. he told me I would change my mind if I saw him in real life.  He never found me.. but I had to call the cops.. who as far as I am aware made sure to put him back on a plane. I don't know however, I quit the game, I changed all my emails and destroyed all my social media back then. Mom and Dad handled  the rest. I never really meant to flirt..and I always told him I was not looking for romance.. yet he only heard half. I was really scared as I never shared specifics but he figured so much stuff out!  Image searching and other stuff! You live and learn.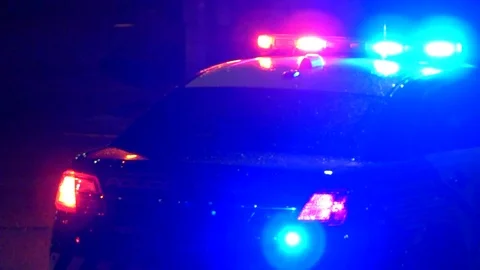 Illegal: Never Ever Have I Smoke Marijuana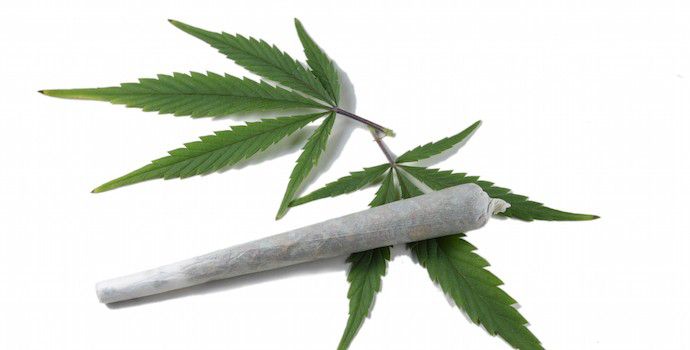 True, I know this makes me like the most boring Dutchie ever, but hey I tried to smoke it! Marijuana is not as illegal here as it is elsewhere, so using it is rather common and it was something I would really like to try!  My Parents tried it on my 6th or 7th birthday and told them they had a bad experience, I did not notice they did this. I think I was off to bed already or playing video games but I heard the story later. Maybe I was just busy playing with my gifts. So when I got older.. I figured on my birthday, I want to try some Marijuana as well. A friend gave me some, and he advised me to  make a fake bong out of a water bottle, he even showed me how! On my actual Birthday I invited some other friends ( I saw him before)  and we were about to do it.. we were finally smoking the Dutch green stuff!  But two people chickened out already!
I did everything as was instructed..but and rolled a sigarette, but for some reason even though I used tabaco along with it.. it caught fire.. rather then slowly burning.. the entire filter, paper thing caught fire first and then all the smoke got sucked into the little bottle. But istead of white smoke .. it was a fair amount of black smoke as well trapped in the bottle. I tried to take a drag but as soon as I wanted to take a drag I noticed the bottle was now on fire as well and the plastic was melting. .. In my enthusiasm I forgot to take off the label of the water bottle and the hole I made in it for the cigarette went straight trough the label.. so when my sigarette caught fire.. it also set the label on fire…slowly! We were pretty drunk so we stumbled a lot.. I ended up pouring a bottle of soda out on top of it to put out the fire.. and instead of getting high.. I ended up getting low..mopping all the soda from the floors.
Adult: Never Ever Have I been approached with a Hooker
False, so as some of you may know, the Netherlands besides weed is kind of know for it's Red Light District in Amsterdam. Lots of hookers out there!  Lots and lots of them!  What a lot of people don't know is that there is a Japanese temple and a Manga shop in Amsterdam… and to get to that you need to pass the red light district. The Red  Light district isn't something you can easily avoid. To get to many locations in Amsterdam you need to pass through it.. but mostly for me to get to the weeby stuff. 
Now most times as a woman your pretty much left alone but I got into a verbal fight with a hooker fairly recently for reading a map in front of her window!  And using my phone to get me there because the map sucked!  She snarled at me and I snarled back… however one time I was skipping school and just wanted to walk around Amsterdam, maybe get some Manga or a cool figurine and visit that temple.  When a hooker approached me!   She told me I could get a discount cause I seemed like fun… I refused politely and she told me to come back if I change my mind.. or if I had some money left after buying manga! She read me good!
There was also the time I had relations with one… kind off. It was on a vacation with friends in a british party location called Magaluf. My friends were in a discotheque enjoying the music of a man called Scepta or Skeputah or something which wasn't my cup of tea.. it was this british "hood"  rap stuff that was very unfriendly to women.. and not very musical I did not enjoy it so I went back to the hotel and back at the bar there, which was still open, cause it was fairly early  when a woman called me over. She asked me to have a drink with her and I decided I could still use a quiet drink and decided to go with it. She was slightly older than me, a bit heavy on the make up and she smelled like she worked in a perfume plant. But a nice one..apples or some kind of fresh fruit..but like how it smells when you turn it into a candle… then rather than letting it burn slow you spread the scent with a flamethrower.
 We talked a bit and she was this very clever and pretty girl. She was still studying and had a lot of stress, but  studying was expensive so she went on this long vacation which she paid for by…well sleeping with people.  The hotel apparently was semi in on it..and kept her safe. Magaluf is a "classy" place. Trashy street hookers everywhere, and fairly regular while at the pool, people would hang a banner from their hotel room saying Orgy in Room (Number)  Tonight… So the hotel would let a few girls work, that  weren't street hookers that would stab you,  She was really open about it and noticed I barely reacted to it. She asked why and I told her sex doesn't really mean much for me.  It's just like eating when your hungry, you do something against that urge when horney or bored. 
She then said she was bored a bit..I pretended to be offended she laughed, we talked a bit more, we talked about boys and girls, about life a bit. When she asked me why I wasn't partying with my friends I told about not liking the artist and that I got bored. She said she knew something we could do to fix that boredom. It was nice, and no I did not use her services.. this was a mutual thing. Just fun nothing more. I was a bit drunk, so she dropped me off at my room! My friends aren't home yet so we played a board game I carried with. I had more fun with the board game!
Embarrassing: Never Ever Had I Been Thrown Up On
False, same vacation as my apple-candle friend but a few days later. We were with four friends, me, a girl and two guys! The girl went to us with the clubs.. but most times we would not see her again till breakfast. She.. was one of these people that spiced up a night, but when you think about it now that she is out of your life..she never really did anything for you. She never bought drinks, she never bought gifts for your birthday. Then there was my gay best friend, and this guy who is pratically Sheldon Cooper. Only.. he tries to be a chad. He tries to pick up girls by saying "Wow I heard a lot of rumors about you, but the rumors don't do you justice.. you look waaaay more like a slut then people make you out to be" or he picks them up by asking what they think about "the economic state or Euro coin, now that Russia has done .. something".
Most nights when we would go clubbing we could find him by finding the sea of emptiness he creates around him by weirding people out! But because of the fact he is so bad at picking up people, gay best friend likes to taunt him and get him in situations that are funny! Because Gay best Friend.. is kind of like the flaming movie gay.. without the sexuality! He just likes to see chaos and is a smart manipulator into getting there… So he heard rumors of this sure fire bar.. If you can't get laid there you can't get laid anywhere and he decided to take Sheldon there.
I am talking about a place that is so trashy thatI saw a drugged up girl being groped on the dancefloor and I reported it to the bouncers and they just shrugged before only reluctantly saving her.  I saw a guy talk to the girl that was standing next to me and he said "It's 1 already and I see you haven't found anyone to fuck yet, wanna go to my room and fuck" and she looked at her phone to check the time.. checked out the guy, checked out her friends and she agreed. I got a similar clown after me told me if I wanted another Cocktail minus the tail he had a really good one for me. Another guy I could not understand properly but I am pretty sure he asked me if I wanted to be unable to walk the next day.  Gross!  
It was an annoying club and I wanted to leave.. maybe see if my new friend was at the hotel (whom I spoke with every now and again, but she also had to scout for customors of course) .. when I was approached by a girl. It was drugged up girl from before that I got free from before. She was quite grateful…apparently the bouncers told her I'd given them the tip… and the boys who were groping her woozy mind payed her friends to let this happen. Happy their friend was saved by someone else.. but having money to burn they refused to leave with her.. So she was wandering about intoxicated by everything possible! She smiled at me hugged me and told me I had nice shoes!
 She looked at them again…..and then my shoes were not as nice!  Luckily the club was at the sea so I was able to rinse off.. but my shoes were ruined.  I left those at that beach and walked home barefoot! Sheldon refused to come home as he was sure to pick someone up here.. and me being vomited on was not worth it.  He did not pick anyone up! I took a a few more showers at the hotel! I do not know what happened to intoxicated girl..I told her to take a cab to her hotel but I was also quite angry with her so I snapped it at her. That was one horrible vacation over all.. and I haven't even told you the story about the Magaluf Barcrawl yet.
And that is another post revealing my normie past done! Do you have any fun : Never Have I Ever questions for me?! Did you do any of the things on my list? Tell me! Drop a Question in the comments and I will honestly answer it in my next edition! Don't be afraid to ask weird stuff! I will still think you are awesome…though I might have to sleep on my answers..because remember guys: Friendship is Magic, but Dreams are even more Wonderful! Oyasumi!
If you want to support the blog and this blogger, now you can by clicking on the amazing button below! If you sign up now you'll get a lifetime Coconut reward! You'll walk amongst classics such as "The Chatty Coconut, The Bookworm Coconut and even the Fishy Woo Woo Coconut! So support now and make a Princess a little more princessier! Many thanks!