Hey big people reader folks. Chibi Pinki here! This week is all about having fun. Our regular schedule is thrown out the window and now the Pinkie that has something fun to tell for the day will write their thing. I encountered a super cute song yesterday while i was playing with my Mime Jr. It talks a little about magikarp.. and since mondays are supposed to highlight a single pokémon we still kinda meet the brief… but differently.

The Subject
Name: Magikarp
Original Name (Japan) : Koiking
National Dex Number: 129
Base Stat Total: 200
Battle Tier: Never Used
Combat Role: Physical Sweeper
Best know for: Splashing…but nothing happens
Magikarp is a cute little koi fish that was known as the useless pokémon in generation I. You could fish it up with the first rod you got and only knew one move! However you would soon find out that while using Splash nothing happened. With the old rod you would catch it at level 5 and for 10 levels it would not have any offensive moves. After that it would only get tackle, a very weak physical move with one of the lowest base powers. It's base attack stat , which powers up the tackle is only at 10 to this day putting it in the absolute bottom in terms of strength. To this day he still holds that honour along with a few other pokémon.But off all the pokémon with a physical attack of 10.. magikarp has the lowest base stat total (power level). Nearly every stat for magikarp is bad.. it's defence is close to okay and it's speed is fair. On paper it is useless in every sense of the word until it evolves in the mighty gyarados. 
It's still cute though right?! I mean.. I still like it.. and so did the world. Poor Magikarp has been memed a lot , but it's also gotten a lot of love. It's gotten it's own game , has been featured in some pokémon stadium minigames and to this day there is always a trainer somewhere in the pokémon games that uses a full team of magikarp. Game Freak must have loved Magikarp as well because nowadays the red koi can 'oneshot' every legendary in the game…in fact he can even take down a whole team of them if you set it up right.
The Inspiration
I don't think the lady in the video has sung this song all that pretty but she has a pretty good point. Magikarp is a lovely pokémon because of how iconic it is to the franchise. Yet so much is unknown about this Pokémon. Did you for example know there is a gender difference visible between male and female magikarp? The males have gold tendrils and the females have white ones. See now I made it even MORE special. Because of how great and useless it is Game Freak even decided to make it's shiny gold. Quite like caterpie the weakest bug pokémon in generation I. For the longest while that golden bug was also able to oneshot everything, but these days it needs a bit more luck to take down Ultra Necrozma and the likes… Magikarp however can still take that beasty down. One can wonder, is the game balanced in such a way that magikarp could? Is it something they take into account?… Well no.. unfortunately it has trouble taking down steel types so Palkia , Registeel and perhaps Solgaleo are safe from it's wrath. Magikarp can easily beat Mewtwo though.. So is the song wrong? Does magikarp have some hidden super saiyan like ability or something? …. Not really.. to sweep Magikarp needs the powers of love and friendship!

The Shopping List
What do you need to make this possible in online battles?  A stupid amount of luck and a enemy team that has no hazard removal. Tricky..but in fairness those who use all legendary teams are usually twelve year old boys/your average fortnite player trying to show of the size of their trouser ekans. Magikarp can't take down these enemies all by himself though..but in the set up he is the only one that has to actually attack. The rest is just there to help magikarp shine. To pull this off though there is a lot of things you need, and not all of these are easy to comeby.
By far the easiest is thing you need is a Skarmory. It needs to know the moves stealth rock and spikes and has to have the ability sturdy. You'd be smart to teach it some speed IV's and EV"s as well. The way to train these up vary to much in each game for me to discuss how to do that. It will require some time though.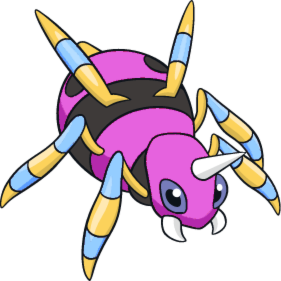 Then you need a speedy bug that knows sticky web, either equip it with a choice scarf (an item that boosts speed but locks you into a single move) or a focus sash (easier to get) to ensure it can use the move. Araquanid is a good choice in recent games , but any bug will do. Shiny Ariados is my favorite because it's pink! Just find a spider you like.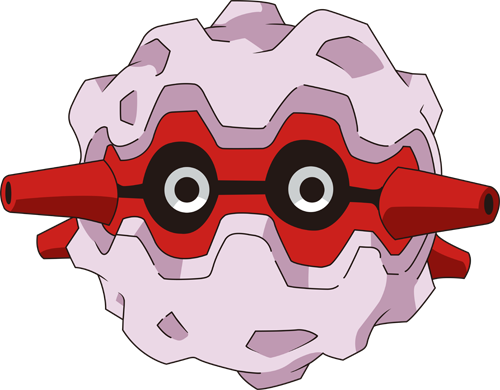 You could add a pokémon that sets up toxic spikes as well..but this is unreliable, yet since you are allowed to use a team of six why would you not? In our set up would would have a spot left. Anything that can learn toxic spikes will do. I recommend a Fortress for survivability but you could also show off and run a mega beedrill for example. This one really doesn't matter that much it's just a cherry on top.  
The most important pokémon you need besides Magikarp is a Smeargle. The painter pokémon this one you need to give some speed ev's and equip with with a focus sash. It needs the moves spore, belly drum baton pass and substitute. It would be best off with a timid or jolly nature. Since this one is so crucial to our team, you'll want to run it twice. Give them an Iapapa  berry to hold.. but make sure the nature is either Timid or Jolly. A Hasty nature will ruin your run.. because the berry would confuse it in the match!
Now finally our magikarp! Since it's a legendary killer would would like it to be shiny which of course is not required..but hey.. the set up isn't easy anyway and you'll need to hatch quite a few smeargle so why not shiny hunt a bit while doing it.  I prefer to use lonely natured one but a naughty one can also work. Using a Hasty or Naive one allows it to easier outspeed things at the cost of damage which could also be helpful. It needs full EV's in both Attack and Speed as well as IV's of course so be prepared to suffer while making this team.
I recommend trying this team on Pokémon Showdown rather than the actual game for convenience and speed. Magikarp needs to know the move Flail, which now it can learn, but he only gets splash tackle bounce and flail nowadays anyway. Flail however is going to be your bread and butter. Equip it with a Focus Sash and we are good to go.
The Spiel
Lead of with your webbing Bug and use sticky webs. Stickywebs reduce the speed of your opponents incoming pokémon  to 65% of the original value, which is crucial to Magikarp being faster than them. If they are removed for any reason.. you lose the game. However legendaries tend not to get access to hazard removal so for the sake of this  mock game.. we are good. Watch as your bug gets crushed by the legendary might. Should it survive a turn.. just make sure it has a non damaging move.. let it know string shot thats a good addition.
Next skarmory comes in…Stealth rocks are must! They break sturdy (some pokémon can not be oneshot) unlike spikes for example who don't hit flying types. It also invalidates the enemies use of items like focus sashes. You need that for Magikarp to sweep. If an enemy holds on with 1 hp.. you will lose the run. So stealth rocks go first.  Should skarmory live just set up more entry hazards with spikes to make magikarp job a bit easier. I know it would detract from the oneshot feeling a bit.. but in some cases these sweeps are damage rolls (damage is partially determined by rng) and spikes can help you reduce the odds at a bad luck fail.
Your toxic spiker goes in next if you decide to use one, again this one is just here for RNG manipulation. You stack the deck in your favor with these, which is kinda cool right?! You could also run a third Smeargle to ensure you get the actual trick off, just know that if one Smeargle pulls it off the other two become useless. So just do what you think is best. With the forretress you could still win the game if magikarp would get killed with toxic stalling or exploding on a last enemy or such.. so he's my choice. You can choose to let them go down or swap in a sacrificial smeargle depending on the odds.. the magikarp spiel has better odds of success if you let the spiker go down first.
Next comes in the Smeargle… this is the one who will ascend magikarp to levels of godliness. Use spore to send the enemy to sleep… if the enemy is a grass type..you are in a pretty bad position.. but use substitute instead and hope the enemy doesn't break your little fake buddy right away. When the enemy is (hopefully) asleep use the move Belly Drum. This move quadruples damage output.  If the enemy is still asleep set up a substitute otherwise use Baton Pass to swap into Magikarp. Should you manage to set up a substitute use Baton Pass to go into magikarp anyway. Hard Swapping into Magikarp will not work as the stat boost will not carry over. Baton Pass allows stat buffs to be passed on to the pokémon coming in so it's crucial.
Now it's time for Magikarp to obliterate. In this stage a few scenarios can happen. What is important is to find out of Magikarp is faster than your opponent. This is most likely the case if your enemy has made a switch while fighting or if the enemy uses a really slow base speed pokémon.. you probably outspeed it. If this is the case you just keep splashing around unti your enemy manages to hit you once and your focus sash keeps Magikarp at 1hp. After that you just keep happily flailing about and watch as one after another legendary will fall.  If your enemy is still the one that opened the game just start flailing from the get go. This should ensure a victory over  nearly every legendary with just one attack.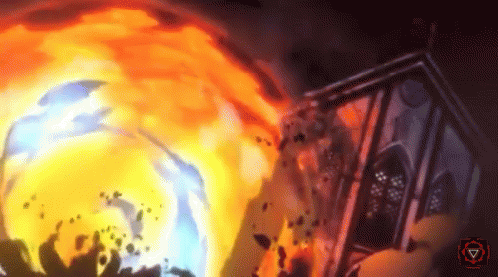 The Message
So the pokémon that has the weakest stats in offence of all pokémon, the one that could not do ANYTHING for quite a while has just taken down an entire team of legendaries. Gods or pinnacles of science alike. With a lot of hard work, some help of your friends and just the right amount of luck even you can  take down mountains. In real life you also might not have the right stats for the job but never give up hope. Your friends can raise you to new levels and at times you can get a lucky break. When life knocks you down just crawl back up and show it the skin of your teeth. The impossible is often way more possible than we initially would have thought. Just add love and never fight your battles alone.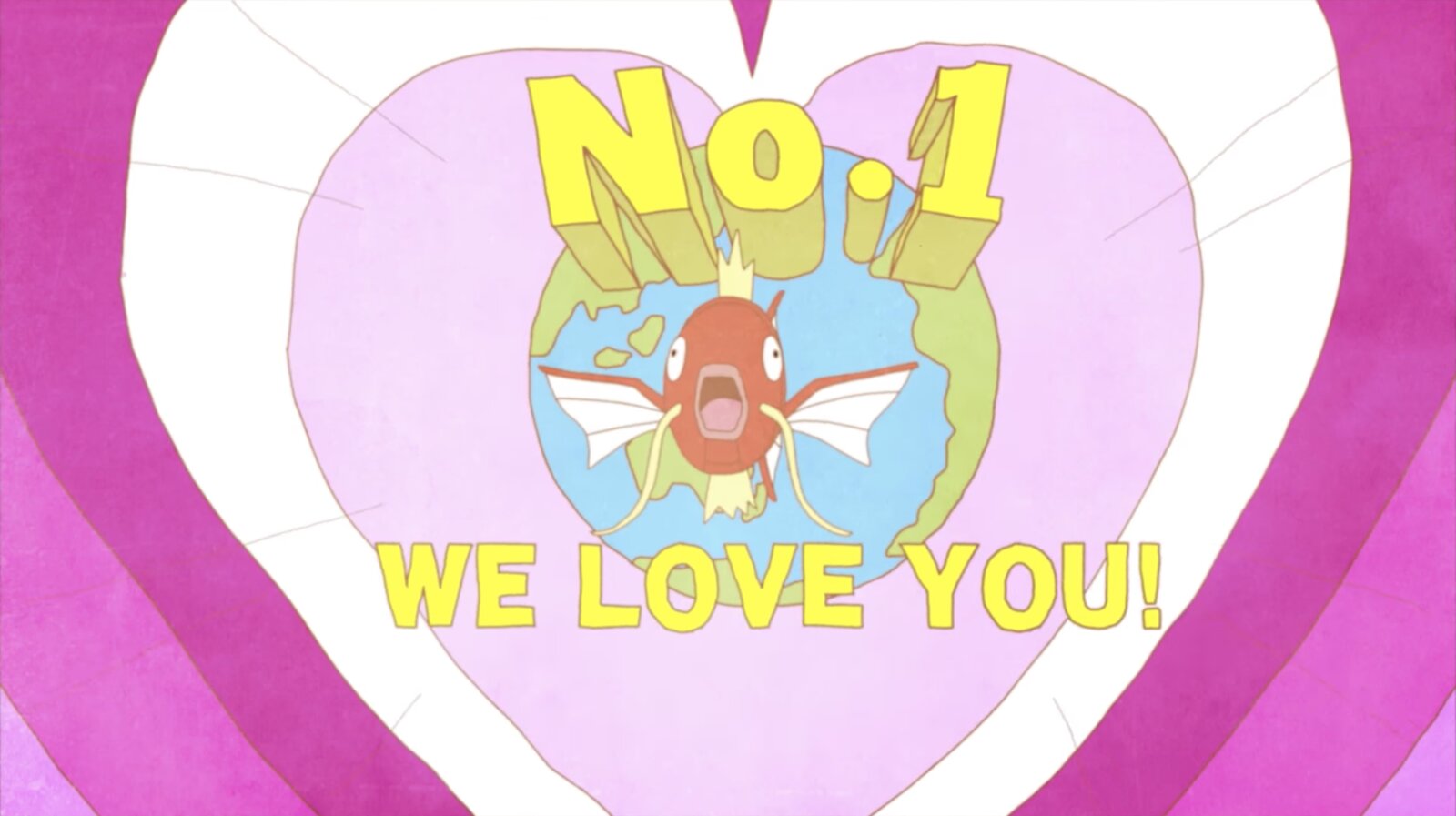 Now you know how to take on legends with a low tier Pokémon.  Shout out to Pimpnite's youtube channel , I used his video's to provide some screengrabs of the battling as I don't have proper means to capture my own screens myself.  Check out his youtube channel for some great how to's on pokémon battles. Our sets are a bit different in some choices but they function the same. In fact I adapted my core to mimic his latest.. my smeargle did not have substitute first.. but his set was better. You teach me and I teach you Pokémon.. yet again. Did you know Magikarp could take down legendaries? Let me know in the comments.

This Pinkest Poké Blogger is blasting off again!
XO Pinkie