This is a special broadcast of the Pink-Poké-News, we advise you all to stay calm!Do not fan-girl.. or boy..until this post is over. These revelations may blow your mind! Do not read this post unsupervised if you are prone to over excitement! At the 7th of August Nintendo revealed a new trailer for Pokémon Sword and Shield.
This is that trailer!
Galarian Forms: Weezing and the Zigzagoon line

This reporter is excited to report that regional forms are back! Galarian forms are a thing, with only two revealed so far there is no doubt there is more. Galarian Weezing will be a Poison Fairy type and will get the levitate ability as well as a ability that has yet to be revealed. It's design features a large chimney as well as a smog beard or moustache. The chimney is shaped out like a top hat giving it the look of a british , industrial capitalist. Given the galar region is based classic england this design is extremely pleasing and humorous! The chimney itself can grow up to 3 meters or 9 foot .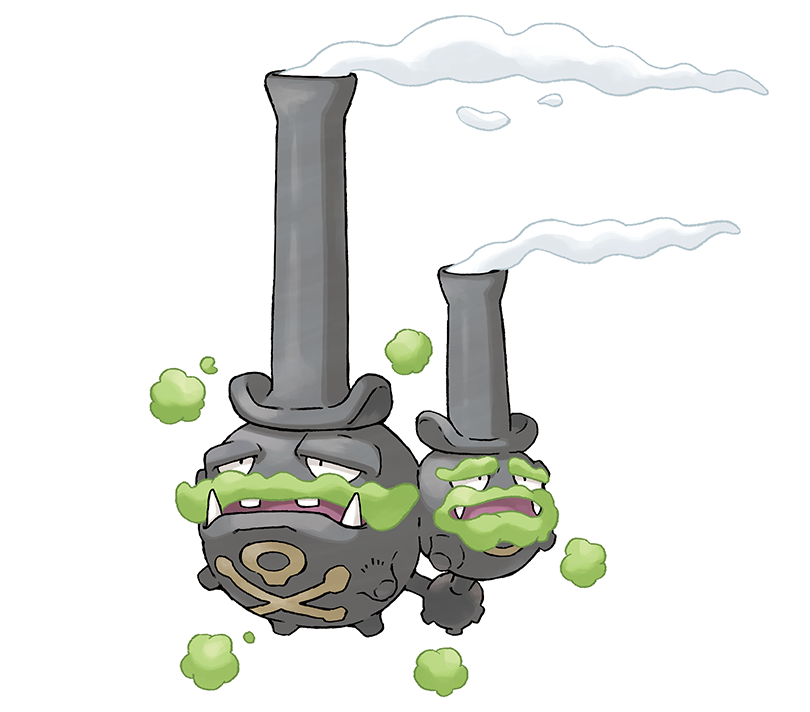 Even more pleasing is the announcement of a new zigzagoon! Being a very cherished pokémon by this reporter not only did we find out that Zigzagoon and Linoone are getting an galarian form. .. Galarian Linoone can evolve! As one of my favorite normal types it is extremely exciting to see it does indeed keep it's normal typing but takes on a dark typing as well. The old stages both get access to the abilities Gluttony and Pickup, the new stage, Obstagoon will have Reckless or Guts available to it. Guts allows moves to grow stronger when statussed, while Reckless allows for more damage from recoiling moves. Should Galarian Linoone have Belly Drum in it's moveset like it's regular cousin, this pokémon is a potential beast in the competitive metagame. Their design features a black and white like motive to mimic that of a badger.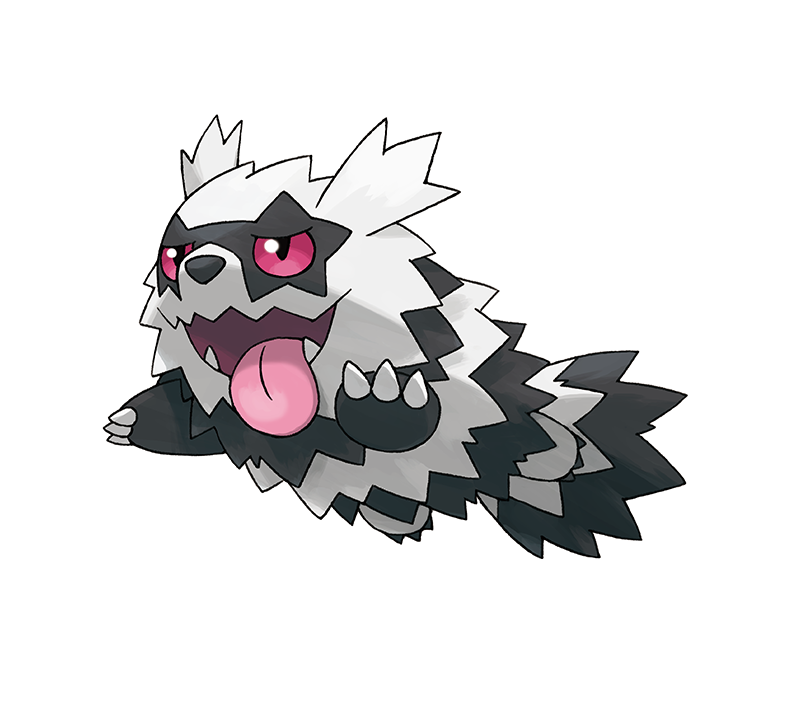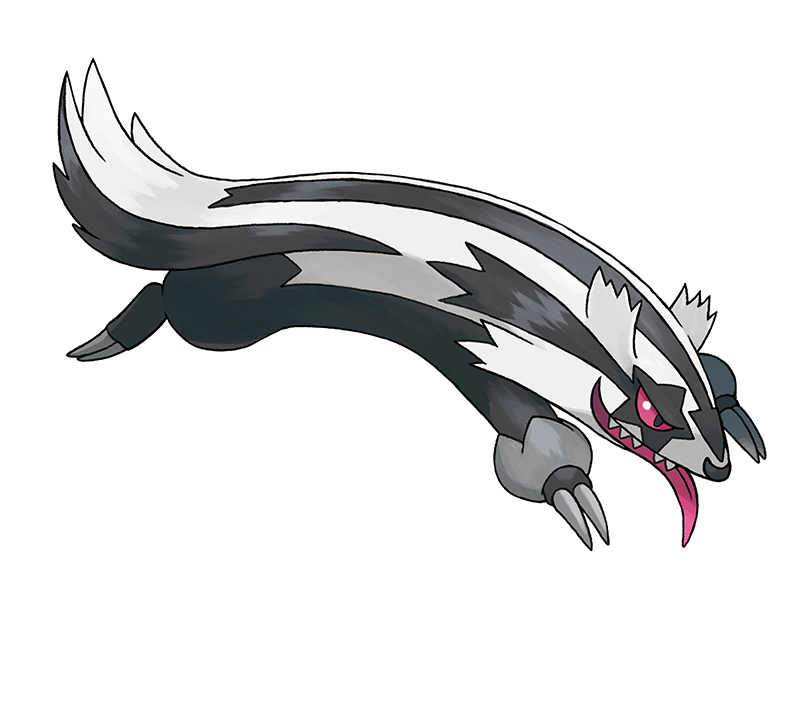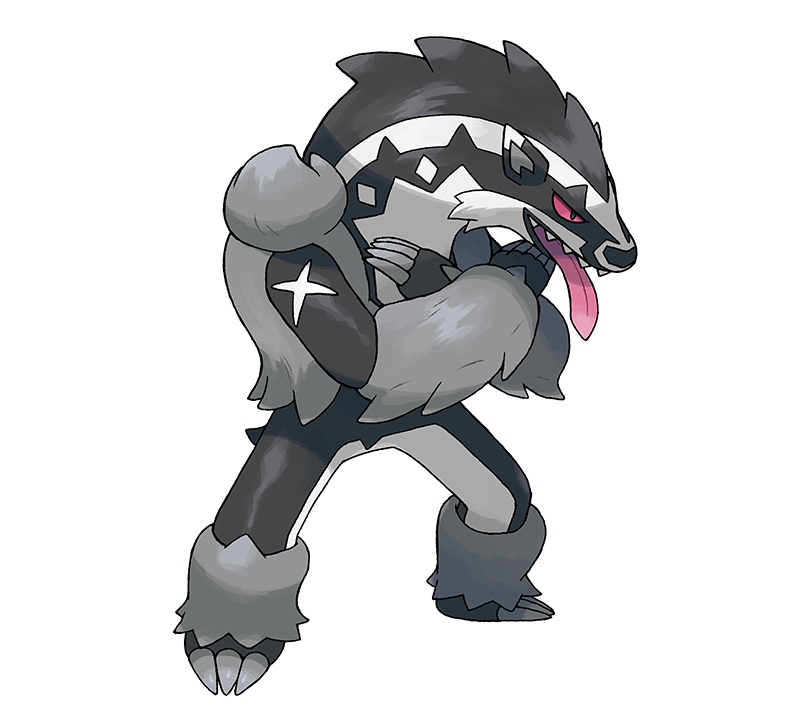 The Transforming Pikaclone

Each generation we get a so called Pikaclone, a pokémon closely resembling pikachu and more often than not being the electric type unless we count Pikablu. The new pokémon to follow this trend is called Morpeko, the always hungry hamster. Who carries Berry-seeds as its prized possession they count as it snacks!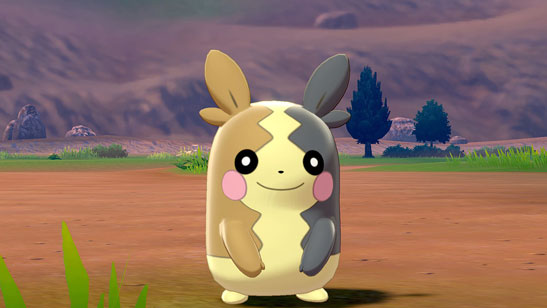 Having a cute very pika-like appearance that can change when it moves its use Aura Wheel The move allows it to switch type from electric to dark mode by triggering his ability hunger switch. In Full Belly mode Aura Wheel will look like an electric hamster wheel that is launched at it's opponent. After that workout the creature will get a bad case of the munchies though and will switch into hangry move. The energy in its cheek changes to dark type.Not only does this Pokémon look adorable, it feels like a very unique pikaclone too. With only castform having somewhat similar ability this reporter is curious to see how usable this pokémon will be.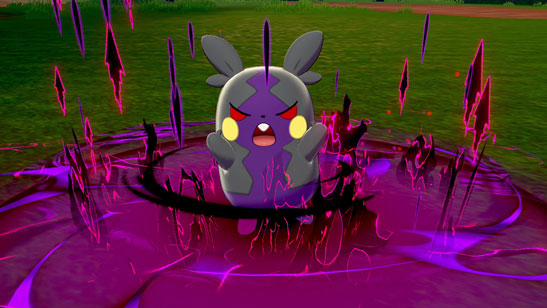 Two more rivals

We already knew we were gonna see multiple rivals in the Galar region. The first rival was to sweet according to some, they wanted to have a mean rival. Though we haven't seen much of their persona yet, there are two candidates for the mean rival. Bede seems the most likely candidate. Having received his nomination from chairman Rose, the head honcho of the galar region he seems to have that arrogant posture, and elitist background hop so sorely needed. Hop is the brother of the champion Leon and thus will most likely follow a "out of his brothers shadow ' arc and seems closer akin to trainers like Hau and Trace where many fans want a new Gary or Silver. Bede's poses and looks do fit the brief so hopefully we will have our Gary here.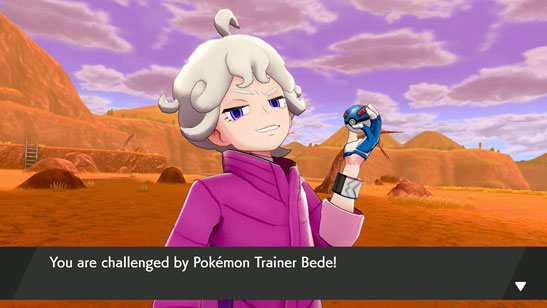 The second rival we see is Marnie. I absolutely love her, adore her, this design makes me a huge fan! Turns out I am not the only one! Marnie is quite the popular girl having her own fanbase. She is revealed to have a Morpeko and plans to win the Galar Championship for her own goals. What those are remains to be seen. She is described as calm and calculating who is very dedicated to achieving results! Her leather jacket with pink dress make her the perfect mix of cute and though and she is already the rival i respect most, no matter how she may turn out! Also her shoes are absolutely adorable! This character I wanna cosplay real bad.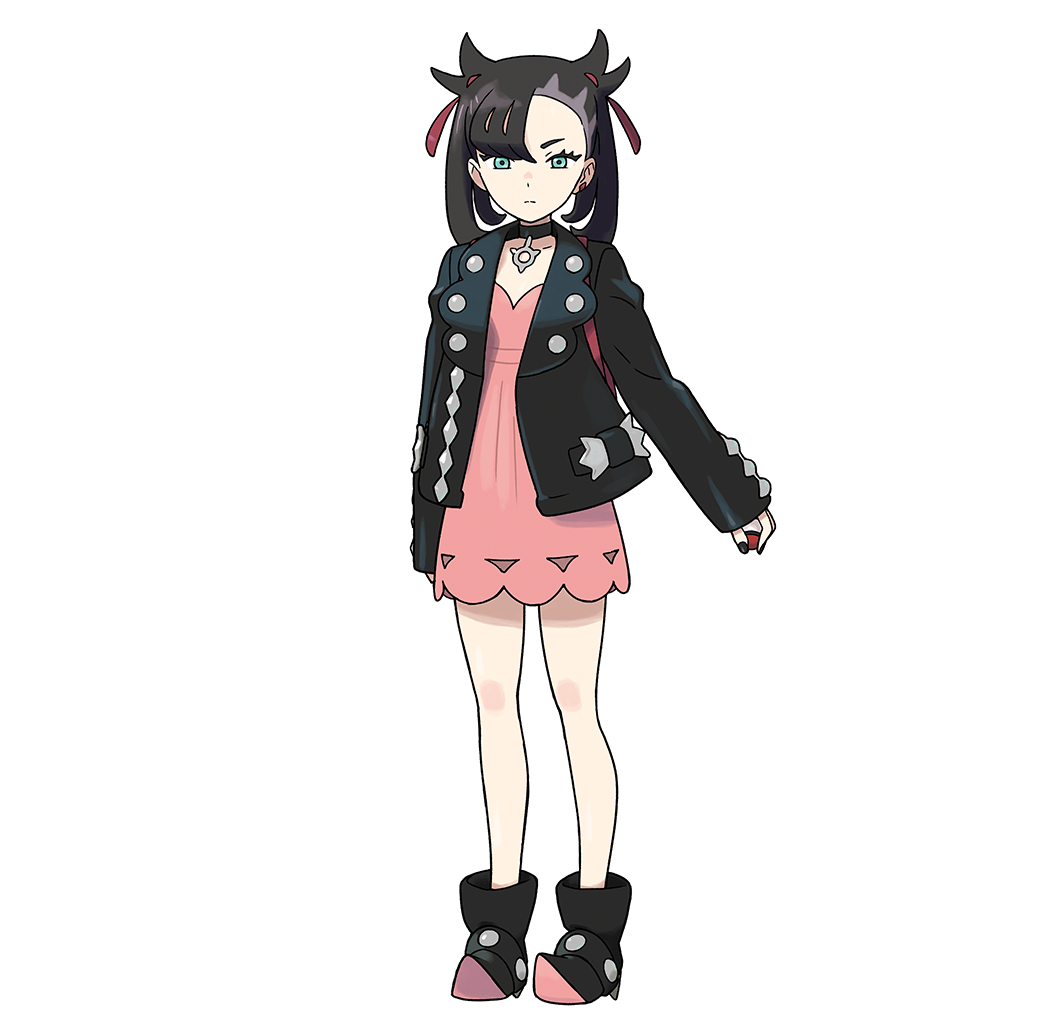 Hooligans
The "evil" team was also revealed and since we are in Galar and thus england what better way to express evil brits as trough hooligans. It remains to be scene if these are actually evil , this reporter suspects not, but they do support Marnie and want her to win, even if they have to play unfair tactics to prevent other trainers from progressing. All in all, this makes me lead to believe that we might not see a traditional elite four but a tournament much closer to the ones depicted in the anime. Of course this might change over time. Back to team yell as they are called. Donned in Marnie's colours their goal is just to make Marnie champion. They will occupy a hotel lobby, be loud and obnoxious and hinder her opponents. Just like real hooligans. Whenever Marnie battles these crazy guys show up in the background to support her. If Marnie actual cares for her supporters or even leads them as a team remains to be seen. This reporter predicts she simply does not care, she wants to win and if someone is weak enough to be stopped by her fans they aren't worth facing anway. That or a sort like mentality. She also predicts that the true evil will come in the form of Chairman Rose or Oleana where they wish to abuse the power of Dynamaxing for evil things ,collecting it from the stadiums and such. Anyway the hooligans will make a welcome addition to the game as the concept is quite unique rather than yet another megalomaniac we have seen so many times before.
Poké jobs
Lacking from the international trailer, but featuring in the japanese trailer, are Pokémon Jobs. This new feature is most likely go replace the leveling feature of a daycare center, allowing that to become more of a breeding center (hopefully) Poké Jobs based on their core description are also gonna help with EV training. Pokémon in the Galar region are described to oftenly work, as in labour, with their partners. This means you can basically send your Skitty to work in a factory or let Machoke help out at the docs. These jobs will feature a mobile-game like deployment system. You can send any pokémon from your box to work and when they come back you can gain items but more importantly experience to your pokémon! Depending on your Pokémon's typing it will qualify for certain jobs, that can make both you and your pokémon better!. Best thing is that the website also briefly mentions that it helps increase your pokémon's base stats. So this might be the easiest EV training we have ever gotten. However.. this reporter does have some moral issues to send her freshly hatched pokémon straight into a factory.
This special news report was made possible by Nintendo, Game Freak and the offcial Pokémon Company.
This is reporter Pinkie Cherryblossom, signing out for Pink-Poké-News
We hope you have a beautiful day and do not forget to check out today's regular post!
What if Jessie and James turned good!
How do you feel about these new updates? Let us know in the comments!
Remember I am not weird, I am just very pink!
Until we read again!