Good to see you again pleasants! It has been a while since I last blogged! I needed a break from it all because I wanted to focus on some of my greater ambitions! So what have I been up to? What is going on with Pinkie?! Well today I will tell you all about my pursuit to become a Vtuber and how it has changed things for me!
Why I took a break
So let's begin at the start! Why did I take a break?! Well it has been no secret I have not been getting out of blogging what I want to get out of blogging! I really DO like the blogging community and you are all such kind and good people filled with passion and amazing penmanship… but for me this past year of blogging there was something missing from it! I have thoroughly enjoyed my interactions with the Paradise Staff and making up the stories in the blog is really fun. Yet on multiple occasions I have talked about how I missed something, and with my staff becoming less active and my Joy pointing out my comment section is often quite empty, I wondered what it was. I struggled to keep up with other blogs as well as I increasingly fell out of love with anime…. No wait that is wrong. I really do love anime, just not as much as you guys do?! I have several passions that trump that and I found them demanding increasing amounts of time.

I made a lot of Vtuber friends. Like the amazing Millie Fuwaffles, Nephillia and the always funny Patumbra, I also made friends with the amazingly talented and focussed Nini Neen, as well as plenty of others. I try to support them but this means watching about a 3 hour stream every day, I do pop in and out a bit but I want to offer them interaction! I want to be part of the community so that means putting in the hours. Through these interactions I figured out what I was lacking from blogging and that was … spontaneity I want to converse rather than just speak? I do like blogging interactions but compared to streams it's a bit more "flat". We say "nice post" .. or "you dumb pink cow, how dare you devaluate us by saying our interactions are flat.. you should die in a hole" or something in between. If I have an issue get good advice and my shoulderpads… but never (except with Joy… I love you for it Joy) you suddenly end up talking about something completely different. In a stream we can talk about the game the streamer is playing and suddenly end up in a conversation about the origin of taffy. All of you may know I thrive on randomness.. so this kinda thing is like my jam!
I do still have a passion for writing, making up stories and telling stuff, that is still in my blood so it is not like I will stop blogging or that I do not get anything out of it, yet WordPress itself made it less rewarding still. The struggles to get the edit right, the relative amount of effort for a small visual thing no one ever really notices…it took the spontaneity even further away. I have a super cool idea and begin writing and that part is fun, but then comes dealing with the editor.. and it becomes less fun. Glitches, text popping in and out, having to sort my colours every time, it enforced that feeling of .. ugh.. not today for me! So I needed a break and really focus on something I am super passionate about! And that thing was starting my Vtuber career.. and to do that I had to do one of the hardest things I have ever done.
Coming out as a trans-woman
So this one might sound weird to a few of you, as I have in the past spoken openly about this on other people's blogs! I have always reacted to posts about the subject and in OWLS it was on my "profile". I have talked in depth about subject matter with people like Mari and Irina as well as some others. Yet on my own blog I never did, so this fact may surprise some of you! Truth of the matter, confessing that isn't hard at all. I'd tell the truth to all who'd ask. I just feel, and forgive me if this offends you, that you have no business in knowing my genetic make-up…. in all other ways than that I've been that girl I said I am.. in fact in the virtual space I have been more true to myself than my parents have ever seen me past the age of 5. You guys have seen the real me…and that is why coming out was so hard for me. I had to corrupt my safe space.
In the text based virtual space, I have no tells that my biological truth may be different from my sociological truth, and since non of you are my doctor geneticist or those who need to write me legal documents, the gender versus genetics thing has always been a non issue. However as an aspiring streamer, I need to be confronted with my greatest shame.. my voice. I truly loathe my voice so much so that I am actually afraid to speak up! I am so scared and displeased by it that in fact I CAN not truly speak up. Health issues complicated that even more so it will be a tricky thing for me to deal with.. but since content making IS a dream, I can not have that fear hold me back anymore… and since the internet is how it is "You sound like a dude" .. or " I bet she is actually a guy" in comments and all… I decided to embrace my flag though it pains me greatly.
I feel in order to chase my dream, I am leaving a piece of my true identity behind. I am a true woman.. I know it! Yet recently it has become a bit of a "trend" or more "accepted" thing to be Trans… which is great..except it feels wrong to me. I just want to be the woman I know I am.. and the woman I in all but the genetical way am! That doesn't need to be closer defined. I don't specify my skin colour, my eye colour or my clumsy demeanour either. I am not a "clumsy" woman.. well I am a clumsy woman but it's not like a subspecies or something. This might feel stupid but in calling me a "trans-woman" I feel like I will forever be denied "woman". It's not as bad as being called a dude.. but imagine if your life long dream is to see Disneyland.. but then you are denied entry past Cinderella's castle?! It's still Disneyland sure and you can hug Mickey Mouse all the same.. but it feels like you are missing out on the true experience. That is why I reluctantly wear this flag. Trans… is not a state of being, trans is a journey you undertook to finally become your true self. It is fleeting. I know I had to do this coming out to explain my voice and some other things I will encounter as a streamer .. but I am just very afraid Trans-woman will lead into the JK Rowling mindset, where the opposite of Trans-Woman is her "true-woman" or whatever higher level of womanhood she claims to be on in her tweets. It would deny me from ever reaching my destination… and it makes me really anxious… so I struggled with that.
Becoming a VTube
Now let's talk about cool things! My path to become a Vtuber! I have made some amazing steps on the way! I am learning more about streaming everyday, and I have found this amazing loving community filled with amazing people who support me and help me and are there for each other. Every time I visit one of their discords it feels as if I am on the floor of an anime convention or something, except we don't talk about anime that much, we can literally talk about everything. There is a fair bit of anime talk but these people also care a lot about gaming.. much more in the same ratio's as myself. Where in the blogging community I found people I look up to, and who are very eloquent and are equally as passionate as me , in the Vtuber community I have found my peers. People like me! Who much more share my humor and my quirkiness and a love for randomness. It helped me flesh out the character quite a bit.
For example I made the difficult decision to drop the name Pinkie for my Vtubing. There is this certain pony that completely drowns me out in any search results… except for weird questions like "are Pinkie and Goku in Love" which people apparently googled to land on my blog! I have taken on the handle of Yuni D'uque a japanese frenchie name that is based on my character being a uniduck. D'uque will perform fairly well in search engines once it is time for me to fully start streaming. Most elements are already in play for that! I have my stream overlays sorted out, I have made a lot of visuals, I have my amazing 3d model by Frisout (which kinda clips because she is just a Vroid but it's an amazing place to start) I have made many new friends and even some collabs already planned. As a blogger I never fully managed to get that off.. because how odd it felt to me! I never felt good enough.. it would be fun but my part would be detrimental to someone else… I do not feel that burden as a streamer.

Basically I have everything I need to be a streamer..except for one thing! A rig with which I could feasibly stream. I need a new pc because I have discovered my system is NOT good enough for that! But that makes it all the more exciting to do this! I have found a system that I am ordering the day after this post goes live and then within a few weeks I am ready to start streaming. I am super excited! So I made a channel promo to highlight what I as a Vtuber will be about! I hired an amazing artist to perform some lyrics I rode to a song that means a lot to me… and of course Disney immediately claimed any rights to make money of that video… but at least they allowed me to use it! So yay!
So I will share that video here with you guys! It explains some new lore about the character.. but also shows she still has plenty of powers! I had a blast making this but you can see a lot of sloppy bits where my computer let me down a bit because I could not do something frame by frame, the laptop skipped a lot of things or jittered a fair bit! I am still kinda proud of it though!
So what about the Blog?
So what is next for my blogging career? Will I stop? Probably not! Will I be as active as I was.. most likely not that either. As much as I hate to admit it, the big issue is the overlap in interests is very little. Vtuber posts do poorly on here, as well as gaming posts (relatively speaking) so it will be a tricky thing to combine. Especially since this thing.. the video content creation thing is much more a passion than writing is. Writing is still fine but really WordPress isn't.
I will still do creative posts! For example I still have Fred's anime story about Nudism I need to make and do a Summer as a Pokémon post, as well as an anime story for her.. but again other than that I had very little interaction on the coming up with my own anime thing. So that format I will most likely turn into videos! Not as visual.. as I can't do art and can only collage.. but somehow I want to do story writing videos where I just tell you stuff. I will also do interactive storytelling streams but I need to sort that out as well.. but let's just say that some blogging content will turn "hybrid" once I get my rig.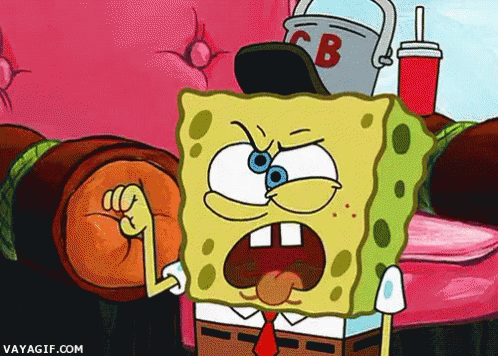 I do not feel like doing anime reviews, I am not good at them, I still like anime but I always feel like I am late to the party, or I can't compare Girl's last Tour to that stage play thing Ian Mc Kellen did , so when say the story just gives me happy feelings where I want to wrap myself in a blanket with a bit of soup and look at it on a day I am feeling sick.. I feel.. inferior. Anime is something I love but to keep it as something I love, I feel I must keep it to myself because I do not care about a lot of things from anime. I do not care for studio's, I do not really care for allegories, I do not care for animation fluidity yet in a review I can not help but feeling I need to include it. I tried to review anime MY way.. but I feel to make something a review I need to do something with it. You know as if a review is a too defined concept for me to excel at! I am more of a rambler! I know it is all in my head but I can't turn that not good enough switch off. When I write reviews like that all I hear people being angry at me…because well there is also the toxic culture part and it's just in my system so hard .. when I review I just hear myself go yapyapyap…. stupid insight, mildly funny joke.
I know most of my readers care way less about games, or about Vtubers but these are the things i am currently most passionate about. D&D as well. So honestly I do not know what I will do blogging content wise. I need to pay for my domain again soon and around that time I will make a true decision! It is unlikely I will fully be gone, but during my three week absence I will admit that I did not MISS blogging that much either. Well that is not correct, I did not miss it's "static" nature, I did miss blogging a bit. So maybe with some exceptions of stuff that is already written I will treat my blog more like an actual weblog and tell you more about my days, my path of being a vtuber, what games I played and what stuff I watched. Or my general feelings on various topics! Less edit heavy, less pictures. I haven't found out yet what I want.. and I think that is also okay!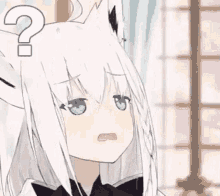 In the end I still want to build a geeky community, so in that sense not all that much would change about the blog, I just want to bring more spontaneity to the table. We are nearing the second anniversary of the blog. Last year I had two give aways, both with one responder only and after that they became my most spammed posts so this year we will do something else at the very least. What it is , I am not sure yet! But I hope it will be fun. You will hear more about that! I am not done yet! I just thoroughly lost my way. I will admit that I am lost but also that no matter how things will turn out to be alright!